1 best hotels in Anding District
Our top picks
Lowest price first
Nearest to
Best reviewed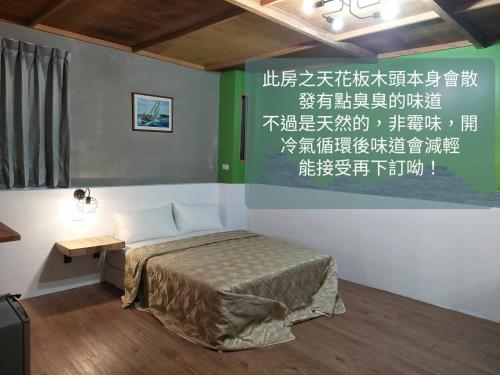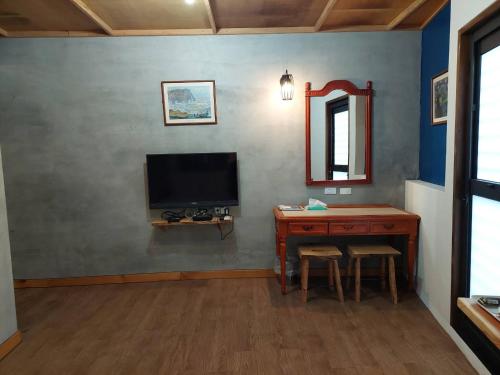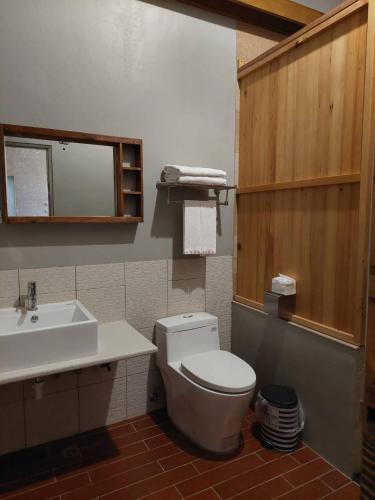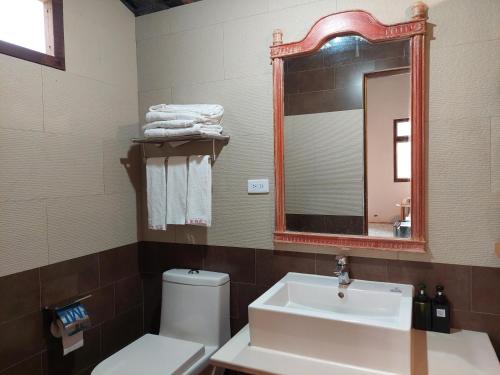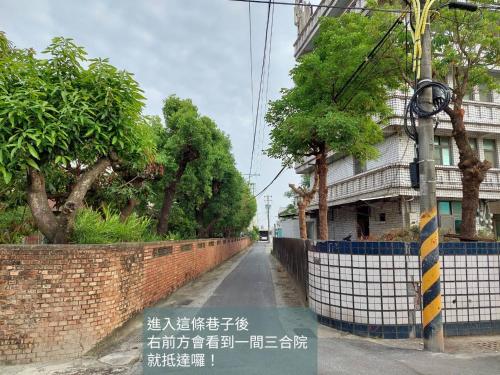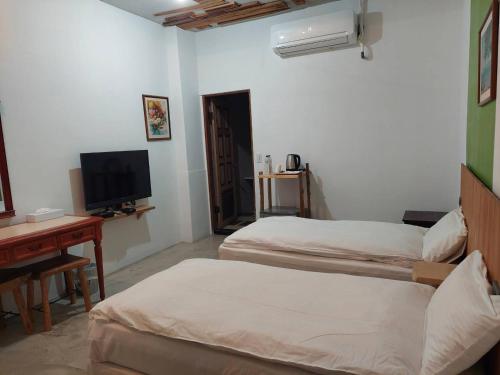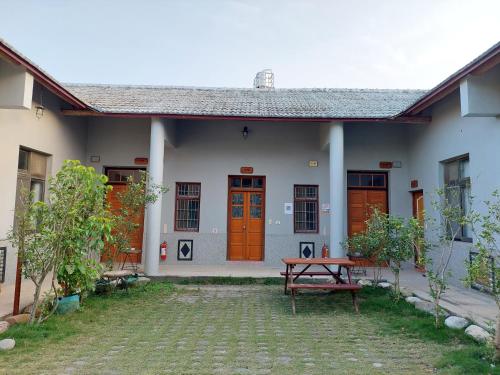 See all
天不老民宿
Anding District,Anding District - View on map
Free parking
Garden
Smoking area
Car park [nearby]
Smoke-free property
CCTV outside property
CCTV in common areas
Air conditioning in public area
More about Anding District
Discovering the Hidden Gems of Anding District in Tainan, Taiwan
Anding District in Tainan, Taiwan is a hidden gem that offers a unique blend of culture, history, and modernity. This district is located in the northern part of Tainan City and is known for its traditional markets, historic temples, and delicious local cuisine. One of the most popular attractions in Anding District is the Anding Night Market, which is a must-visit destination for foodies and bargain hunters. This bustling market is filled with vendors selling a wide variety of local street food, snacks, and souvenirs. Visitors can also find a range of affordable accommodations in the area, including the highly-rated Limas Home.
Top Reasons to Visit Anding District: A Must-See Destination in Tainan
There are many reasons why Anding District is a must-see destination in Tainan. For one, it is home to some of the most beautiful temples in Taiwan, including the historic Anding Jen Taoist Temple and the colorful Wufei Temple. These temples are not only important religious sites but also offer a glimpse into the rich cultural heritage of the region. Another reason to visit Anding District is the abundance of local markets and shops that sell everything from fresh produce to handmade crafts. The Anding Night Market, in particular, is a great place to experience the local food culture and try traditional Taiwanese dishes like oyster omelets and stinky tofu.
How to Go to Anding District: A Guide for First-Time Travelers
Getting to Anding District is relatively easy, thanks to the well-connected public transportation system in Taiwan. The nearest airport is the Tainan Airport, which is approximately 20 kilometers away from Anding District. From the airport, visitors can take a taxi or a bus to get to the district. For those coming from Taipei, there are several high-speed trains that run between Taipei and Tainan, with a travel time of around 90 minutes. Once in Tainan, visitors can take a bus or a taxi to get to Anding District. Alternatively, they can rent a car and explore the area at their own pace.
Fun Things to Do in Anding District: Unforgettable Experiences Await
There are plenty of fun things to do in Anding District, whether you're traveling solo or with a group. For those who love the outdoors, a visit to the nearby Guanziling Hot Springs is a must. This natural hot spring is known for its therapeutic properties and is a great way to relax and unwind after a long day of sightseeing. Another fun activity in Anding District is shopping at the local markets. The Anding Night Market is a great place to find unique souvenirs and try local street food, while the nearby Jingzaijiao Tile-paved Salt Fields is a great place to learn about the salt-making industry and take stunning photos.
Why Use Agoda.com to Book a Hotel in Anding District: Hassle-Free Travel Planning
Booking a hotel in Anding District has never been easier, thanks to Agoda.com. This leading travel website specializes in affordable and hassle-free hotel bookings and offers a wide range of accommodations to suit every budget and preference. Whether you're looking for a luxury hotel or a budget-friendly hostel, Agoda.com has got you covered. By using Agoda.com to book your hotel in Anding District, you can enjoy peace of mind knowing that your travel plans are in good hands.
The Best Season or Moment to Visit Anding District: Tips for Planning Your Trip
The best time to visit Anding District is during the autumn months, from September to November. During this time, the weather is mild and pleasant, making it ideal for outdoor activities like hiking and sightseeing. Another great time to visit Anding District is during the Lunar New Year, which usually falls in late January or early February. This is a festive time of year when the streets are filled with colorful decorations and traditional performances. However, it's important to note that hotels and attractions may be crowded during this time, so it's best to book in advance.
Tips for Travelers That Would Like to Visit Anding District: Make the Most of Your Stay
If you're planning a trip to Anding District, there are a few things to keep in mind to make the most of your stay. First, be sure to bring comfortable walking shoes, as there are many attractions and markets that require a bit of walking. Second, make sure to try the local cuisine, which is known for its unique flavors and spices. Third, consider renting a scooter or a bicycle to explore the area at your own pace. Finally, be sure to book your hotel in advance, especially during peak travel season.
Where to Stay in Anding District: The Best Accommodations for Every Budget
Anding District has a range of accommodations to suit every budget and preference. For those looking for a luxury hotel, the Silks Place Tainan is a top choice. This hotel offers spacious rooms, a rooftop pool, and stunning views of the city. For budget-conscious travelers, the Limas Home is a great option. This cozy guesthouse offers clean and comfortable rooms at an affordable price. Other popular accommodations in Anding District include the Kindness Hotel Tainan and the Evergreen Plaza Hotel Tainan.
What to Eat in Anding District: A Foodie's Guide to Local Cuisine
Anding District is a foodie's paradise, with an abundance of local street food and traditional dishes to try. One of the most popular dishes in the area is the oyster omelet, which is a savory pancake made with eggs, oysters, and vegetables. Another must-try dish is the stinky tofu, which is a fermented tofu that has a pungent smell but a delicious taste. Other local specialties include beef noodles, pork rice, and bubble tea. For those with a sweet tooth, the pineapple cakes and peanut candies are a must-try.