4-star hotels in Dublin
---
Located near to Stephen's Green, it is within walking distance to various attractions in Dublin. Equipped with a mini kitchen and utensils for simple cooking if you need to. Very clean rooms and bathrooms. On the second night of stay there was a problem with water supply and we were promptly contacted and arranged alternative accommodation in Premier Suites Ballsbrid...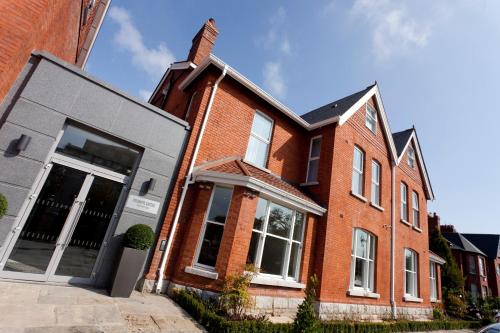 ---
Fairly new building. Large room. Friendly staff. 10 min walk to train or shop. Bus stops outside. Would stay again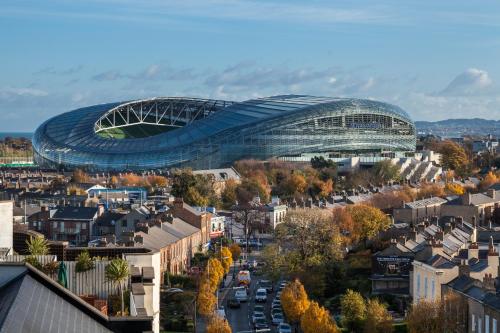 ---
We loved our stay. it was not quite location we were expecting, as that is, I think buisness address for a company which rents out about 100 apartments. Our location was much better for us 2 min walk from Aviva stadium and Landsdowne rd train station, so great for exploring city. Advantage was we were in a lovely residential area of Dublin, but had easy access to ci...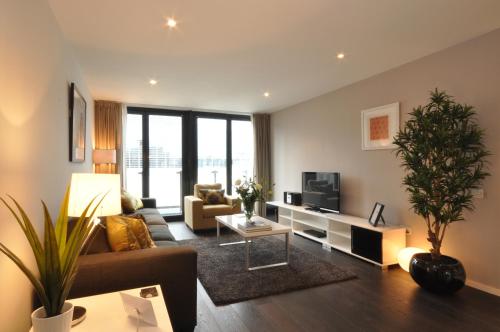 ---
Staying in this hotel is like staying at your own apartment Cleaning service is every 3 days The apartment is without air condition There is loud sound from the bar. across the street in afternoon sometimes We were walking to city center and it take about 20 min walk
Muna
, United Arab Emirates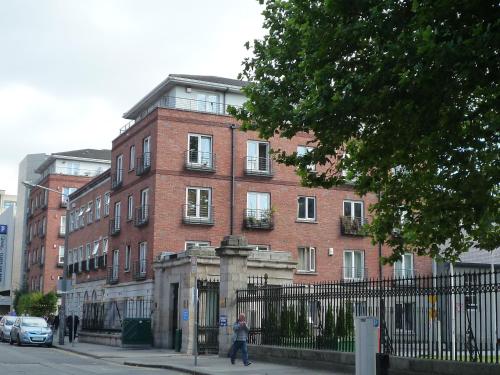 ---
We were in Dublin visiting for a couple of days and this place is bang in for its location. Will definitely stay again. But you do need to repair the clothes dryer
---
Nice apartments within walking distance to Dublin city center and near many bus stops. It was great to have our own kitchen and the man who met us at the desk was very nice and helpful. The price felt too high for what it was, but I would recommend this accommodation.
---
This place is located in a local area 10 mins by taxi from City Center. The best thing is that the price is very reasonable, You have to carry suitcase up 1 floor . It is not very big apartment but good enough for myself and daughter, There are 2 rooms plus living room and kitchen counter and fridge , microware and washing machine. The bathroom us very small but ...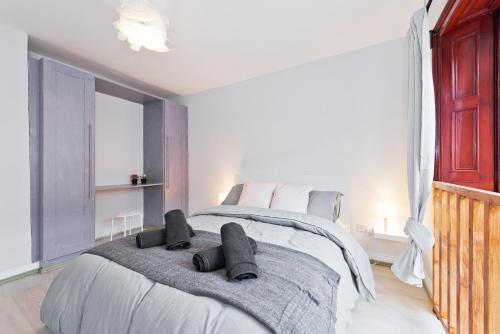 ---
Excellent location, walking distance to all attractions. Clean place. Has everything you need on a holiday. Very prompt host!
Sirajudeen
, United Kingdom
---
Nice location if you don't mind a nice 20 minute walk along the river to the city centre. Nice and comfortable double bed and double sofa bed. Flat itself was clean and contemporary. Internet and Netflix for entertainment when indoors. Would book again for value of money and comfort in flat.
---
Traveler impressions of Dublin
It was only a 2-day short trip from my main trip to England. The Guinness Storehouse tour was the main highlight of the trip and had a great time walking around Dublin and having good food with many pints of Guinness.
Extremely friendly people, and we had good weather... The DART out to Bray was very scenic, and Malahide was awesome also.
Great city for drinking and shopping. Try go when the weather is good, though. bad weather meant we couldn't walk around as much as we would have liked.
For a woman traveling alone, the city felt quite safe. The streets and sidewalks need to be swept -- they are really dirty.
This is by far one of my favourite cities in the world. From sightseeing to dining and entertainment Dublin has the lot
Nice places with good shopping. I would highly recommend to take a one day trip to galway and cliff of moher.
The local people we encountered in Dublin were the very friendliest people I have encountered in my travels throughout the Europe.
We are never bored in Dublin. no matter when we go there we find lots to do. We stayed in the Double tree Burlington hotel this time and saw another part of Dublin.
There's always something to see and do in Dublin,historical sites,monuments,theatre and nature to mention but a few.
TWe stayed over Easter weekend , the anniversary ofthe 1916 uprising. So on sunday there was a rememberance service and the next day a festival with vintage cars, people wearing vintage clothes, rides for the children and live music.
Dublin has a great variety of activities for all budgets and tastes. We particularly enjoyed the shopping district around O'Connell Street with a great option of local businesses and almost all worldwide high-street brands.
Apostol-Peter
, United Kingdom
Places to Visit: - Jameson Whiskey museum. (Also Guinness - but I prefer Jameson museum.) - Wander down Grafton St (Buskers etc) & Stephens Green - Trinity College - wander around and/or visit Library/Book of Kells.
You have to have a full irish breakfast from Herb Street near the docklands next to The Marker Hotel.
I really enjoyed a relaxing afternoon with a friend exploring Trinity College, this place has hundreds of years of history and has many famous graduates over many centuries .
a beautiful city, with fun welcoming people. DART train allows you cheaply into the city centre or out to beach/ port locations like Howth and Greystones.
Robert Peter
, United Kingdom
Dublin is the home of "Craic!" Impossible not to have fun no matter what you are there for. Whether it be a romantic getaway, discovering your Irish heritage, on a mad weekend bender with the lads.
as this review is about our return journey i booked the HILTON HOTEL dublin airport (I even rang them) THIS HOTEL IS A VERY LONG WAY FROM THE AIRPORT NOT WITHIN WALKING DISTANCE.
Parts of Dublin city centre are very rough, and not very nice. That said, there are plenty of sights to see from the Guiness factory, to Christchurch cathedral, St Stephen's green and many more.
dublin is a great city. relatively small so easy to get around by foot if you are able to. generally always cold.
Dublin was not very exciting as a city especially for tourists. It doesn't have too much to see and many streets were very quiet.
Dublin is a great city! I would reccomend jumping on one of the sightseeing tours and circle the city and then go back and visit what area you prefer.
A great city: friendly people, easily accessible. A great city combining fun and culture and doesn't take itself too seriously.
There are so many things to see and do. The sightseeing, theatre performances, history, nightlife - everything.
Take the Dublin Bus Hop-on/hop-off tour to get a good overal view of the city. Trinity College and the Book of Kells, Kilmainham Gaol, St.
Everything's within easy walk and certainly the park and the pubs were great . The Hairy lemon pub is worth a visit great food and great staff including mel
The best time to come is in the Summer when (hopefully) the weather will be good. You can enjoy the weather along with the many activities and facilities Dublin has to offer!
Dublin is a nice, small city, so you can cross it for a couple of days and then visit Irish breathtaking landmarks, they are really exciting
Dublin is amazing! We were amazed by the kindness of the people and their will to help! This was the first thing we noticed about the city! A big plus for restaurants is that they always serve you drinking water to the table I loved that! People kept warning us about robberies of phones&wallets at the trinity college area, gladly we didn't get a proof for that to be true! The city bus tour is nice you can get a combo ticket with airport shuttle for 26€
Very easy city to walk about. Lots of bars and restaurants. Many sites right in the city. Very friendly helpful residents.
Dublin seems to be Ireland's New York City. It's bustling with people at all times of the day. There is so much to see and do here! We ventured over to Trinity College which is rich in history! Here you can see buildings that date from the 1700s and the Book of Kells which dates back to 600 AD! The library is breathtaking with its vaulted arched ceiling, two levels of extensive book collections, and white bustforms of ancient figures in history outlining the lower level.
---
Discover the neighborhoods of Dublin
---
Find the Perfect Type of Accommodation
---