5-star hotels in Greece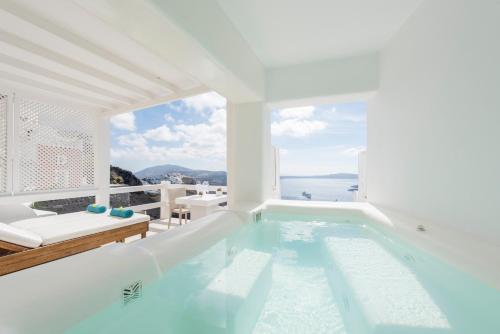 ---
To us, this was the best location for a honeymoon stay - nice and quiet with an amazing sunset view, so that staying in for dinner is a great option. The hotel is right outside the public bus stop, so if u want it's also convenient to get around without cab.
---
This place is made of little houses that have a living room with a sofa bed and a kitchen and a bedroom with a cool bathroom. Everything looks new, with nice design and really comfortable beds. Also really clean!! I would come back again!
---
Great location close from main attractions (20 min walk). Very clean appartment with kitchen and good shower and bathroom. Nice patio where you can eat with a view.
---
I didn't know it is not a hotel but an Airbnb type of home sharing. The house was changed, saying "upgrading", but really disapointed and frustrated for the stay. Maybe the average house price in Santorini, but really not worth.
---
We highly recommend this apartment. First of all, it was very clean and had all facilities we needed. The apartment is large so it is suitable also for two families with children. Then, the staff was very friendly and helpful (they let us stay longer than the check-in and check out time). What I loved the most was the fact that whenever I writed a message to the landlo...
---
This apartment is a bit small but just nice for ppl of 4. The check in method is a bit complicated due to we cant really located the actual location.
---
Find the Perfect Type of Accommodation
---
>

>