Thick and creamy, warm and filling, nothing says comfort food like CURRY! Immediately recognized by their sensual aromas, curries around the world typically consist of coriander, cumin, turmeric and coconut milk, but nearly every country in the world adds its own twist. The Japanese like their curry thick and sweet, while Cambodians heap on the shrimp paste. India generally gets the credit for the creation of this gorgeous stew, but Europeans love it so much that the UK crowned curry its national dish! Spicy, lemony, soupy or hearty – travel through Asia to try them all!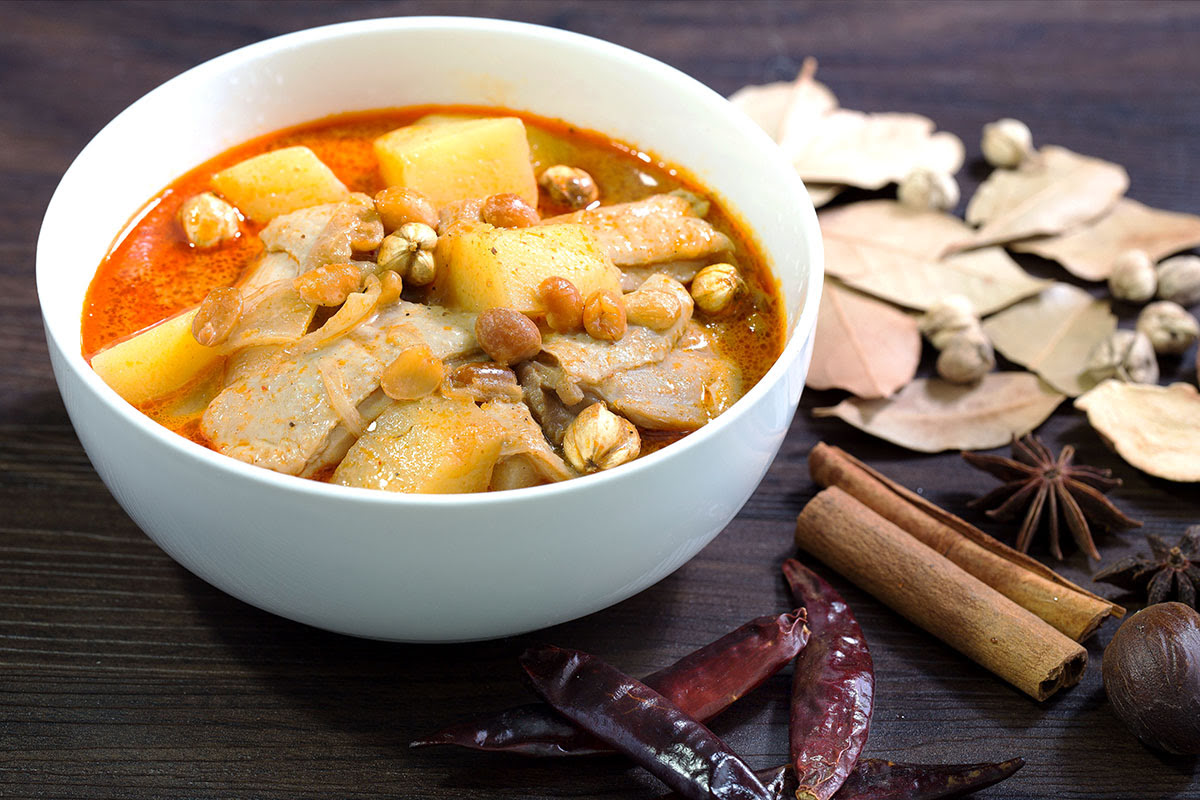 1. MASSAMAN CURRY | Chiang Mai, Thailand
You might not believe you're eating Thai food when you dig into this hearty stew of potatoes, carrots and onions smothered in a ridiculously rich curry broth. Actually, there might be a small (centuries-old) argument as to who can claim the fame for the unforgettable dish, but whether it was first prepared for royalty in central Ayutthaya or brought in by Malaysians to the south, everyone is grateful for this perfectly-melded and satisfying soup!
Dive into a hot bowl of massaman curry at Dash! Restaurant and Bar: Moon Muang Road, Lane 1, Tambon Phra Sing, Chiang Mai
Check In to Thai Akara-Lanna Boutique Hotel, Step Out to Dash! Restaurant and Bar
FIND GUEST HOUSES & RESORTS NEAR CHIANG MAI RIVERSIDE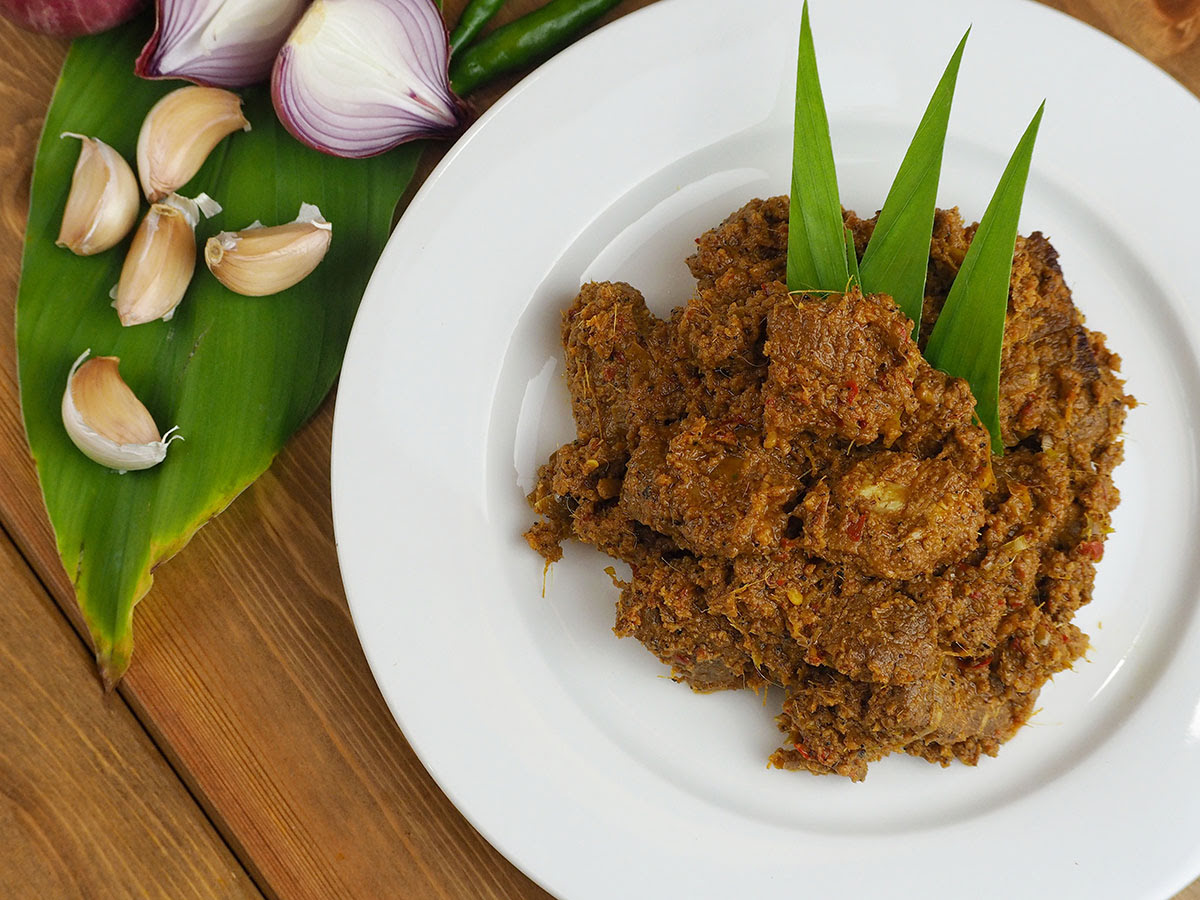 2. RENDANG | Ubud, Bali, Indonesia
If you find yourself scarfing down a plate of beef rendang in Indonesia, consider yourself privileged: someone put a lot of tender loving care into making that dish for you! Because preparation takes a lot of patience, this succulent coconut beef stew is normally served at ceremonies and to honored guests. The combination of tamarind pulp, lemongrass, kaffir lime leaves and toasted coconut makes the dish pop, but stewing chunks of beef in the broth for hours upon hours classifies rendang as a delicacy!
Sink your fork into the house specialty at Waroeng Bernadette: Jalan Gautama Utara, Ubud
Check In to The Evitel Resort Ubud, Step Out to Ubud Market
FIND BUNGALOWS & GUEST HOUSES IN UBUD
3. CHICKEN TIKKA MASALA | Chandigarh, India
Most people know the comforting flavors of tikka masala. That's what makes it a favorite in regions throughout the world, including Scotland, which has claimed the dish as its own. Punjabis in India strongly disagree, of course, but the popularity of this orange and creamy pub grub can't be disputed in any country. Food fablers compromise by saying the spicy marinade for the chicken chunks originated from India, but masala sauce was add by the British, who like to smother their meats in gravy.
Sop up a plateful of chicken tikka masala with homemade naan at Pal Dhaba, Panchkula: 287, Sector 20 Rd, Sector 20, Panchkula, Haryana
Check In to Golden Tulip Chandigarh – Panchkula, Step Out to Pal Dhabe, Panchkula
FIND HOTELS IN CHANDIGARH, INDIA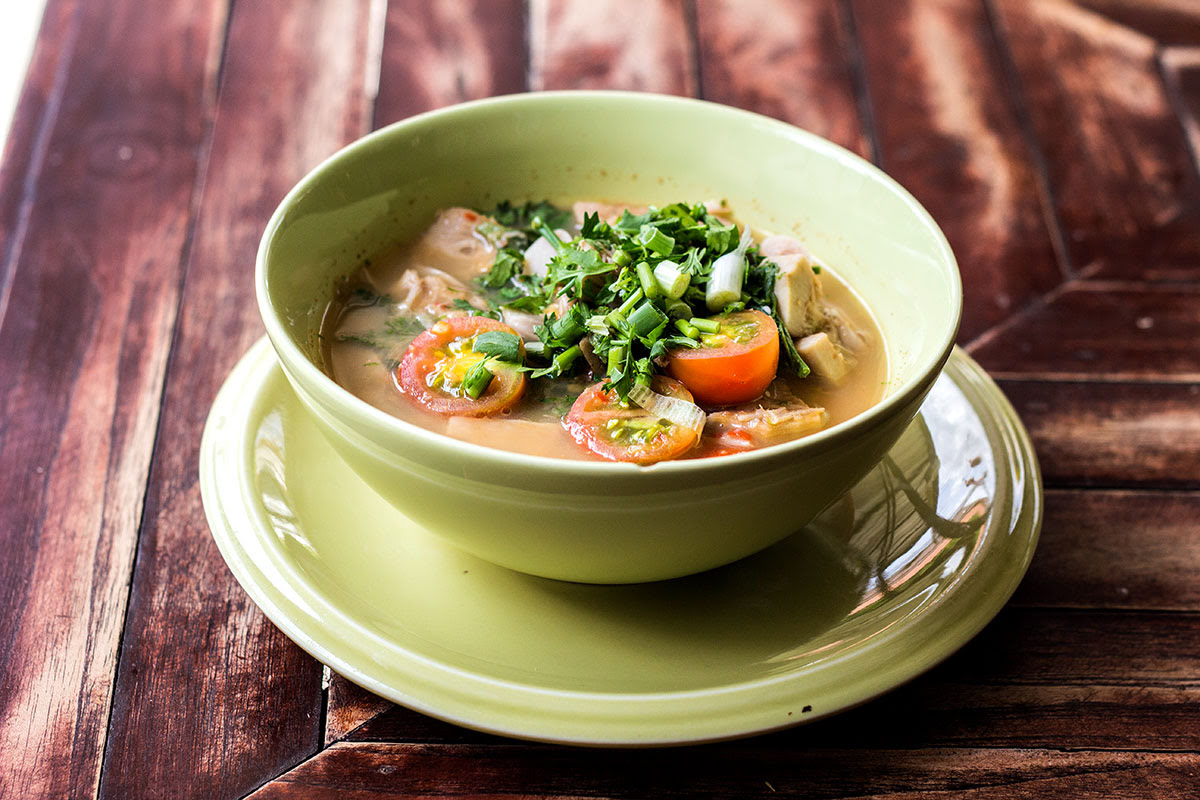 4. AMBUL POLOS (YOUNG JACKFRUIT CURRY) | Galle, Sri Lanka
Maybe we shouldn't describe this dish as "the fruit that tastes like a meat," but we're going to! And that's perfectly ok because this vegetarian favorite is SO good that everyone loves it. Young jackfruit, the main ingredient of ambul polos, is similar in texture to cassava or the potato, and for this Sri Lankan favorite, bite-sized chunks of the fruit are boiled in a succulent broth until they are melt-in-your-mouth tender. Some say it could pass for beef. We'll let you pile it on some rice and decide for yourself!
Whip up your own succulent jackfruit curry at Lucky Fort Restaurant and Cooking Class and Boat Rides: No 7, Parawa Street, Fort Galle, Sri lanka
Check In to The Fort Printers Hotel, Step Out to Lucky Fort Restaurant and Cooking Class and Boat Rides in Galle
FIND GUEST HOUSES & HOSTELS IN GALLE
5. KARI AYAM | Gombak, Malaysia
Developing an addiction when going anywhere near Malaysian chicken curry is a real danger. Ginger, lemongrass and garlic fused with coconut milk are turned up a notch with the addition of local chili peppers. Meaty pieces of chicken are then bathed and simmered in the base broth until they are fall-off-the-bone tender. Sop up every last drop with warm roti or a heaping helping of white rice.
After exploring Batu Caves in Gombak, refuel at Restoran Kari Kepala Ikan SG, where the kari ayam is as famous as the fish head curry.
Check In to Cempaka Apartment Hotel, Step Out to Restoran Kari Kepala Ikan SG
FIND HOTELS & APARTMENTS NEAR BATU CAVES
6. CÀ RI GÀ | Hà Nội, Vietnam
Vietnamese natives who grew up eating cà ri gà often preferred it with goat meat, but you can choose chicken, which is now the most popular filler. The nation's ultimate comfort food also is loaded with potatoes, carrots and onions, but the secret to the dish is how the curry flavors are brought to life. Traditional cooks marinate the meat in dry spices before braising it in a hot skillet. The meat and vegetables are then simmered until the ingredients marry perfectly together. Sop up the heavenly combo with white rice, noodles or a crusty baguette.
Sign up for a cooking class at Blue Butterfly Restaurant, and take home your pick of knock-your-socks-off curry recipes: 69 Mã Mây, Hàng Buồm, Hoàn Kiếm, Hà Nội
Check In to MK Premier Boutique Hotel, Step Out to Blue Butterfly Restaurant
FIND HOTELS & APARTMENTS IN HANOI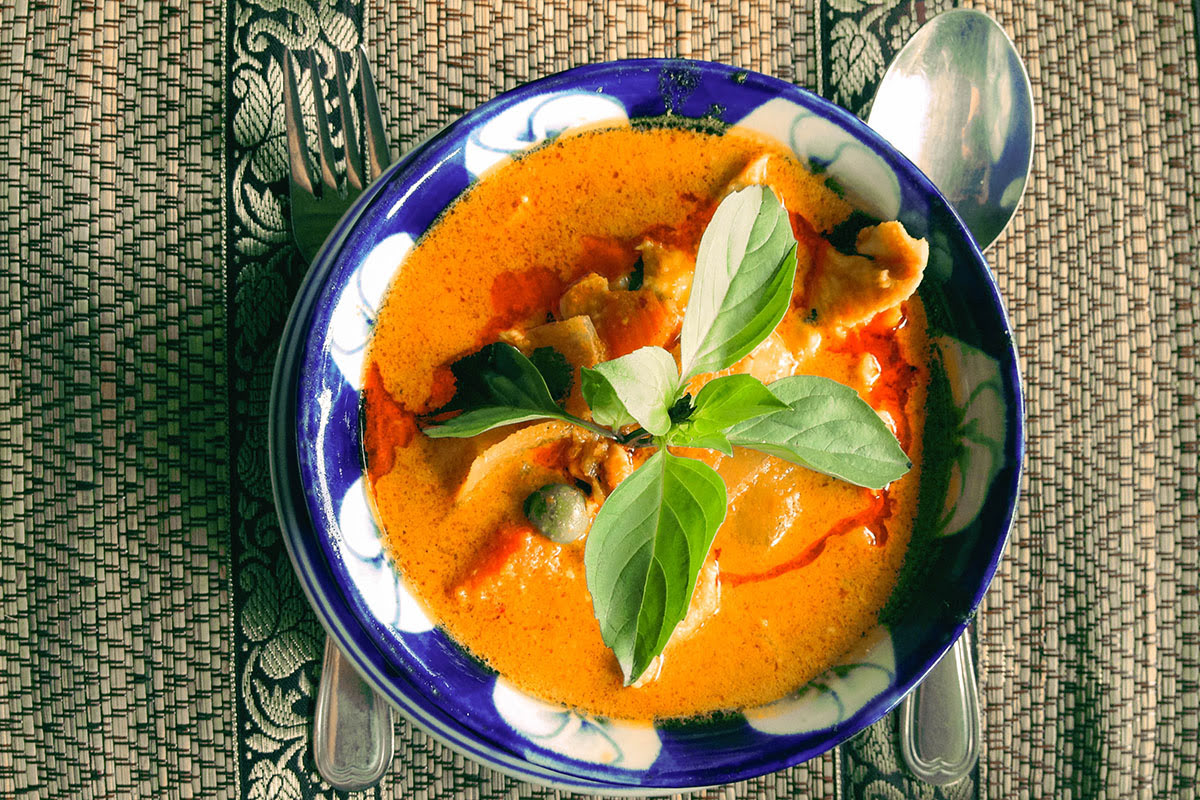 7. CHICKEN (KHMER) SAMLA CURRY | Siem Reap, Cambodia
Shrimp paste is the ingredient that sets chicken samla curry apart from similar dishes in nearby Thailand and Malaysia. You'll find Cambodia's most popular curry, also known as Khmer curry, in local restaurants and on the street, but the best way to devour a bowl of this velvety lemongrass deliciousness is around the table with a friendly Khmer family!
Backpack through Angkor Wat, and complete your cultural experience with a bowl of samla curry at Khmer Kitchen Restaurant: Street 09, Siem Reap
Check In to Galaxy Angkor Boutique Hotel, Step Out to Khmer Kitchen Restaurant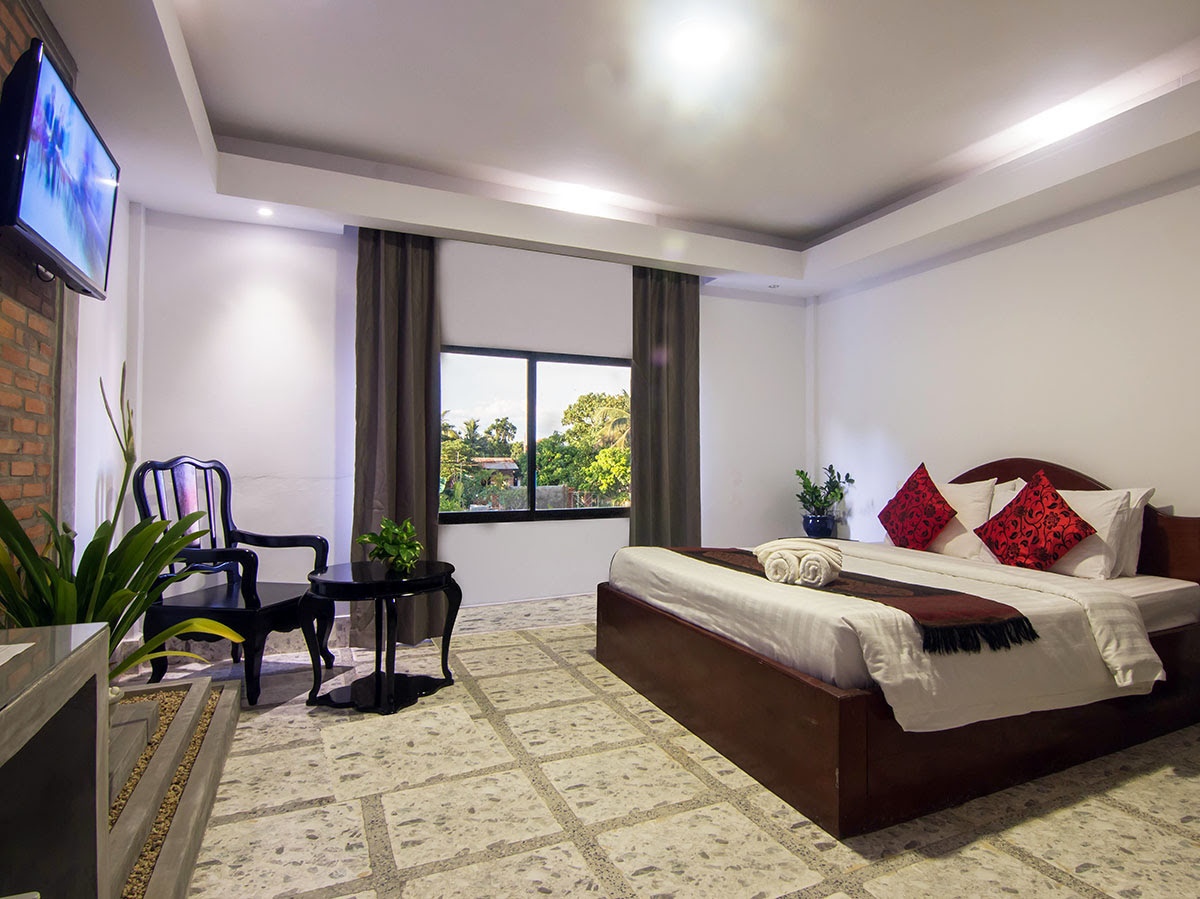 FIND GUEST HOUSES & RESORTS IN SIEM REAP
8. KARE RICE | Tokyo, Japan
There are tons of ways to enjoy Japanese curry rice, mostly because there is no exact way to prepare it. Potatoes, carrots and onions are standard ingredients, but meats vary from chicken and pork to beef and minced meat. Tonkatsu karē rice is served with a breaded, crispy-fried pork cutlet. The sauce, of course, is the star, but ironically, locals rarely make it from scratch. Mild and sweet and thickened with flour, Japanese curry is most often prepared with "curry roux" packets, sold in every grocery store throughout the country. The pre-made ingredients are so popular that they are the highest selling vacuum-sealed products in Japan!
Less is more at Yoshida Curry, where customers stand in line to eat kare rice at one of only seven tables: 167-0032 Tōkyō-to, Suginami-ku, Suginami-ku Amanuma, 3 Chome-8-2
Check In to Hotel Route Inn Tokyo Asagaya, Step Out to Yoshida Curry in Suginami
FIND RYOKANS & CAPSULE HOTELS IN TOKYO