Celebrating the new year in Asia can mean many different things. When the buzz from traditional New Year's Eve wears off, Asian new year parties are just getting planned! Ring in the lunar new year with fireworks in Ho Chi Minh or splash in to the solar new year with a water fight in Yangon.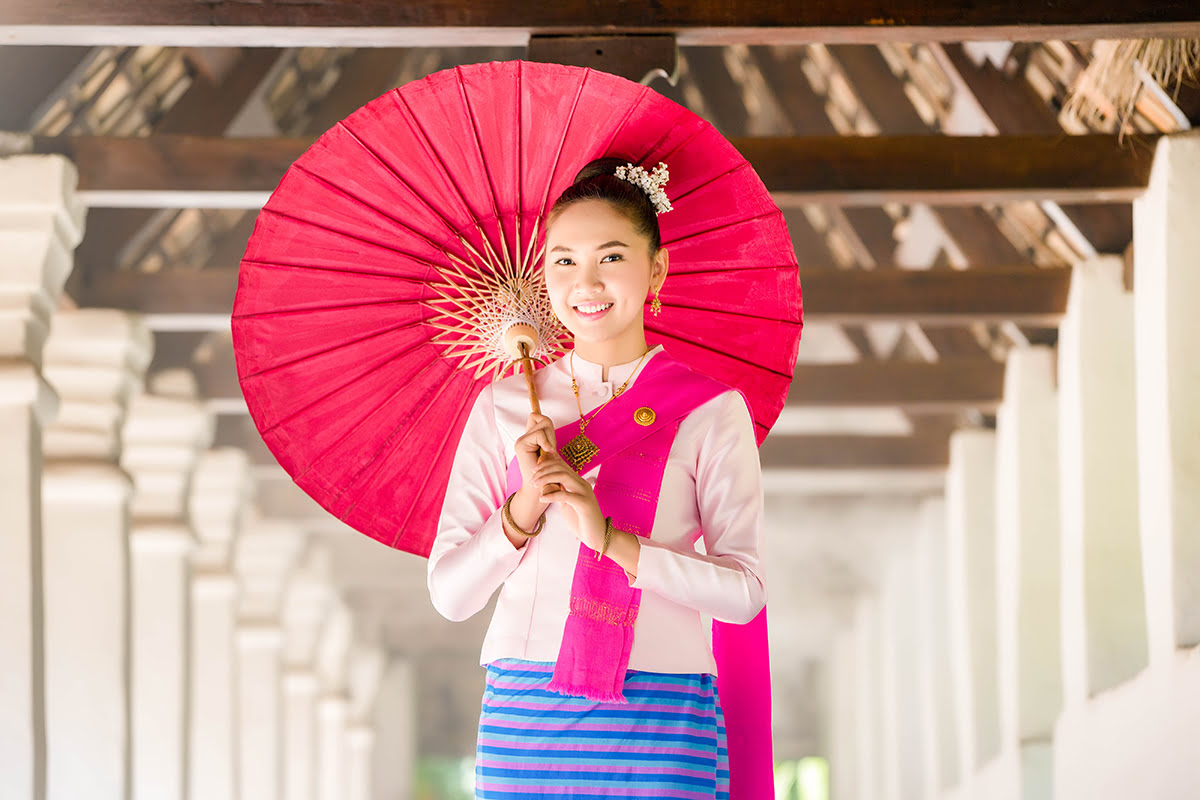 Celebrate New Year in Asia! 1. Songkran festival | Chiang Mai, Thailand
When is Songkran 2019? April 13-15
Songkran is Thailand's most revered national holiday, and regions throughout the nation celebrate annually with different festivities and traditions. If there were an award for "Most Epic Songkran Celebration in Thailand," however, Chiang Mai would win hands down.
Songkran traditions
Day 1 | Maha Songkran (April 13, 2019): the day the sun moves into the zodiac sign of Aries, or the last day of the prior year.
Day 2 | Wan Nao (April 14, 2019): the transitional day between the old and new years.
Day 3 | Wan Thaloeng Sok (April 15, 2019): new year's day
Things to do in Chiang Mai during Songkran
Making merit: join locals each morning to visit temples and make merit to Buddhist monks. During Songkran, locals offer food to monks and pour water on statues of Buddha, as well as on the young and the elderly, to wash away sins and bad luck.
Water festivals: if you plan on going out in public anytime during the three-day holiday, plan to get wet! While the major portion of this giant water fest takes place around the moat in Chiang Mai Old City, locals take advantage of every opportunity to give passersby a good splash. Join the fun by strapping on a water gun, which are sold on every corner during Songkran, and feel free to defend yourself whenever you get the urge!
Miss Songkran Pageant: grab some street food from the market near Tha Phae Gate and watch the crowing of "Miss Songkran 2019."
Budda processions: at different times during Songkran, local temples bring out statues to parade through the street. The symbolic journey is accompanied by lively Thai dancers and musicians.
Tuk tuk tour: many streets are closed – or completely jam-packed – during Songkran. If you don't want to wade through the crowds on foot, hire a tuk tuk driver and weave your way through the city. Water guns are welcome, and nobody – not even the driver – is off limits!
Bar hop at night: Chiang Mai Old City is chockful of trendy nightlife spots, local bars and thumping clubs. Take your water gun, and keep on celebrating Songkran!
Tips for surviving Songkran
Cover your phone or leave it in at the hotel. Seriously, no one is off limits during Songkran. Protect your equipment in a plastic baggy or buy a souvenir "Songkran cover," sold on the street and in most 7-Eleven stores.
Wear sun screen. Splashing in water under the sun all day can take its toll. Don't let severe sunburn put a damper on your holiday.
Pingviman Hotel
Thapae Loft Hotel
Estia Chiang Mai Hotel
Step Out to Songkran 2019 in Chiang Mai
Celebrate New Year in Asia! 2. Tết (Vietnamese New Year) | Ho Chi Minh City, Vietnam
When is Tet 2019?| February 5
Normally coinciding with Chinese New Year, Tet is one of the most important celebrations in Vietnam. Many cities host Vietnamese Lunar New Year celebrations, but the city of Ho Chi Minh observes the holiday for an entire week.
Things to do during Tet Holiday in Ho Chi Minh
Eat. During Tet, locals prepare special dishes to share with friends and family members. Some traditional recipes include:

Banh day (glutinous rice cake)
Canh mang (noodle soup with chicken and bamboo)
Gio (pork sausage)

Join a family reunion. The first day of Tet focuses on family togetherness. Even if you can't join a family reunion, you can at least witness locals scurrying to and fro during this time.
Wish everyone happy new year. The traditional phrases for wishing someone a happy new year are "Chúc Mừng Năm Mới" (happy new year) and "Cung Chúc Tân Xuân", (gracious wishes of the new spring). If you truly want an invite to a family reunion, though, here a few more phrases that might help you make friends faster:

Sống lâu trăm tuổi – long life of 100 years. (Used by children for
elders.)
An khang thịnh vượng – security, good health and prosperity.
Vạn sự như ý – may a myriad of things go according to your will.
Sức khỏe dồi dào – plenty of health.
Tiền vô như nước – may money flow in like water. (Used informally.)
Cung hỉ phát tài – congratulations and be prosperous.
Năm mới thắng lợi mới – new year, new triumphs. (Often heard in political speeches.)
Chúc hay ăn chóng lớn – eat more, grow rapidly. (For children)
Năm mới thăng quan tiến chức – I wish that you will get promoted in the new year.
Năm mới toàn gia bình an – I wish that the new year will bring health to all your family.

Watch fireworks: on the second day of Tet, locals light fireworks in the streets and ring in the new year at a local bar or pub. At midnight, the night before Tet kicks off, fireworks displays can be seen in six regions of the city:

Thu Thiem Tunnel, between Districts 1 and 2
Dam Sen Park, District 11
Cu Chi Tunnels in Cu Chi District
Rung Sac Square in Can Gio District
Lang Le-Bau Co in Binh Chanh District
Nga Ba Giong Memorial in Hoc Mon District

See a floating market: lunar new year is the only time of year when Tau Hu Canal in District 8 is transformed into a beautiful floating flower market. Shop for souvenirs while photographing this colorful annual event.
Check In to a hotel or apartment near Thu Thiem Tunnel
Melody Viet Hotel
Ciao Saigon Hotel & Spa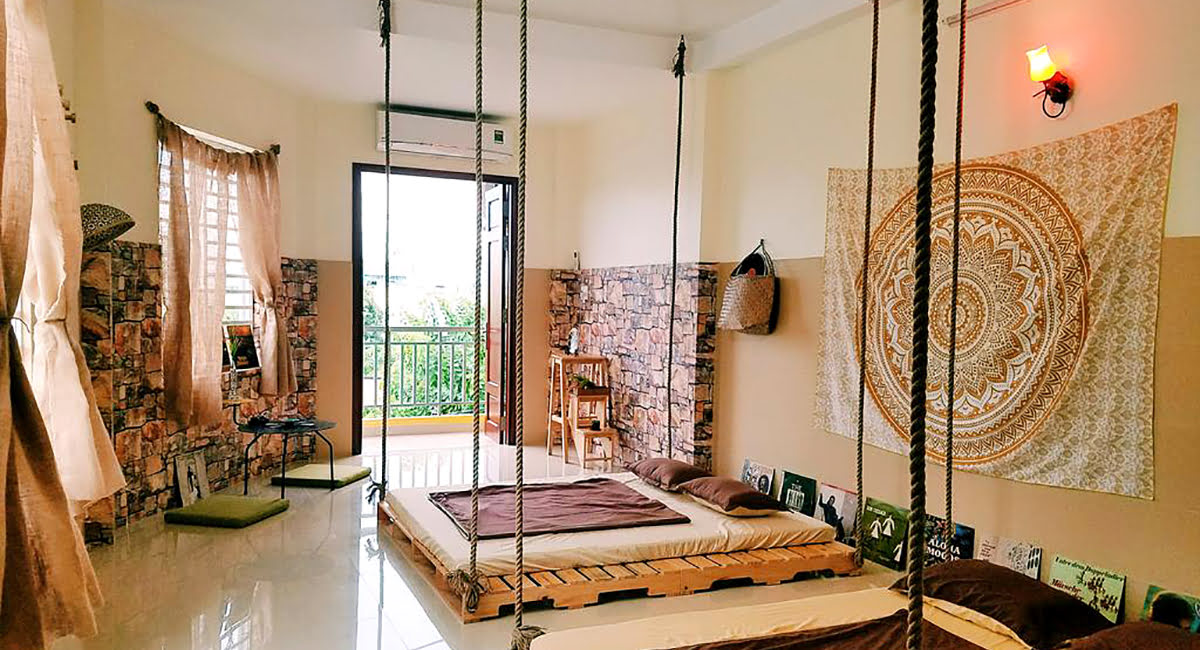 BAP.Homestay
Step Out to Tet 2019 in Ho Chi Minh
Celebrate New Year in Asia! 3. Thingyan (Burmese New Year) | Yangon, Myanmar
When is Thingyan 2019? | April 13 to 16
Thingyan is the Burmese word that describes the transition of the sun from Pisces to Aries, and water festivals throughout Myanmar denote the significance of this national holiday. Thingyan is celebrated for four to five days, depending on the dates of the solar new year.
Best ways to celebrate Thingyan in Yangon
Yangon water festivals: the tradition of splashing water derives from an ancient belief that water washes away the year's sins. Cities throughout Myanmar have turned this ritual into a fun way to ring in the new year, but in Yangon, you'll see the wildest festivals of all. Not only do locals and visitors parade through the streets throwing buckets of water on each other, but large water trucks join the event and soak anyone who comes near!
Enjoy traditional Burmese music and dance: every city in Myanmar hosts traditional performances during Thingyan. In Yangon, the place to go is Sule Pagoda. Fill up your water gun, and enjoy the show!
Find the free food! Don't be shy when locals offer you free food during Thingyan. You'll see friendly people handing out everything from hot coffee to palm sugar cakes. Eat up! Seriously. It's free, and everyone is welcome during Thingyan!
Check In to a hotel or apartment near Sule Pagoda
Taw Win Garden Hotel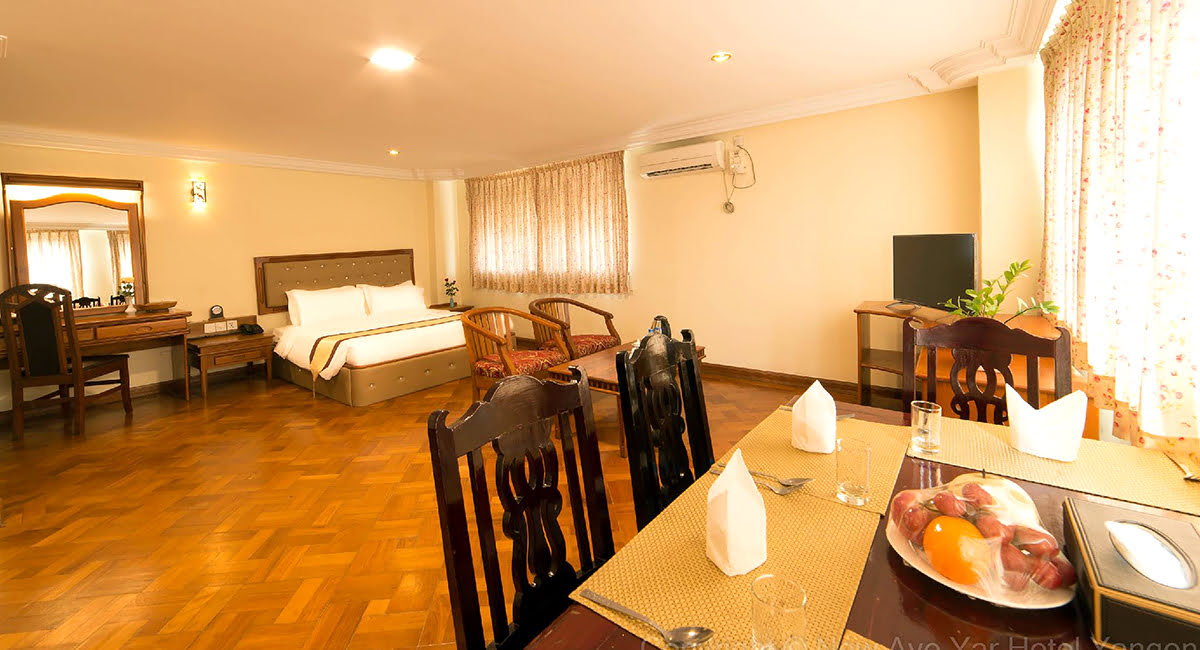 City Hotel Yangon
Sule Shangri-La, Yangon Hotel
Step Out to Thingyan 2019 in Yangon
Celebrate New Year in Asia! 4. Choul Chnam Thmey (Cambodian New Year) | Siem Reap, Cambodia
When is Choul Chnam Thmey 2019? | April 13 to 15
While Cambodian New Year is one of the most popular celebrations in the country, the three-day holiday tends to be a bit more laid back – and dryer – than its SE Asian counterparts. Choul Chnam Thmey means "enter new year" in Khmer language, and it is the time of year when farmers enjoy their harvests before rainy season begins. Traditionally, Cambodians spend the holiday at home with family and friends. Larger cities, however, host their fair share of celebrations, and Siem Reap, home to historic Angkor Wat, is one of the best places to experience Khmer New Year.
What to do for Cambodian New Year
Angkor Sangkranti: join an action-packed festival in Cambodia's most historic city for the annual Angkor Sangkranti celebration. The event is hosted in Angkor Archaeological Park and features Khmer cultural programs, art shows, traditional dancing, a floating lantern display, traditional Khmer games, a produce trade fair and even a martial arts exhibits.
Party at Pub Street: cool off after a day of festivals by joining the Pub Street water fights. Known for its line of bars and nightspots, Pub Street turns into the biggest splash party in Cambodia during new year. Watch for the perfumed powder, as that is just as popular to toss on passersby!
Visit Angkor Wat and Bayon Temple: hopefully, you're planning a tour of Angkor Wat and Bayon Temple anyway, but during Khmer New Year, you can enjoy these treasures illuminated and all decked out for the holiday.
Le Méridien Angkor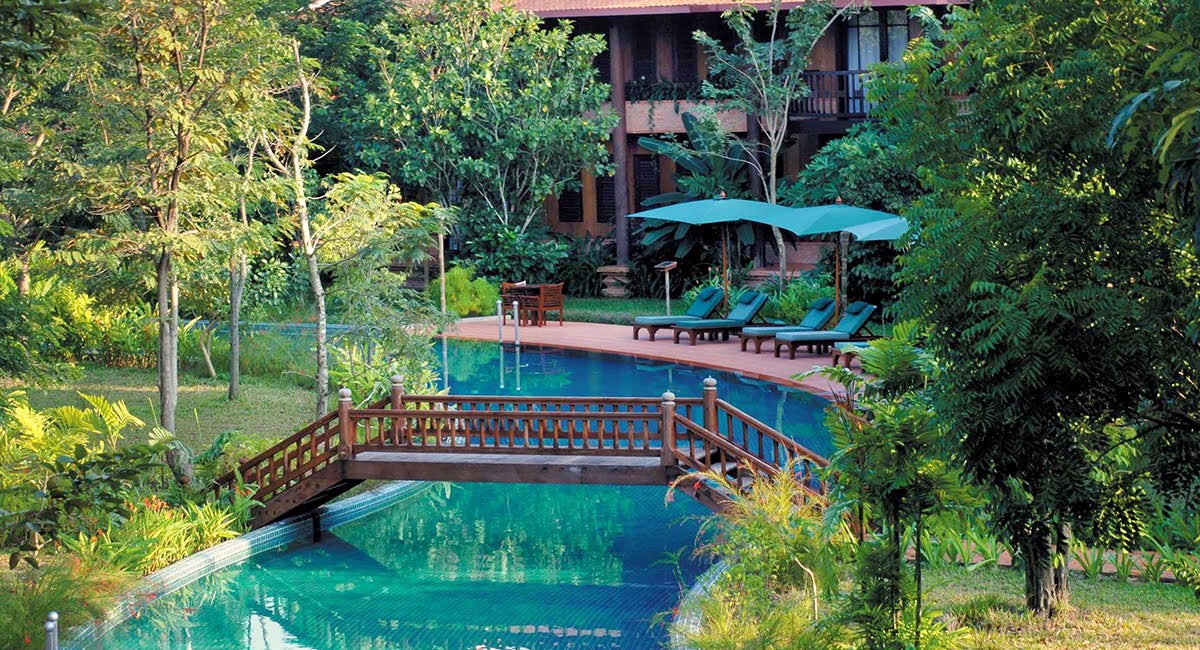 Angkor Village Resort & Spa
Avallon Boutique and Spa
Step Out to Angkor Sangkranti 2019 in Siem Reap
Celebrate New Year in Asia! 5. Seollal (Korean New Year) | Seoul, South Korea
When is Seollal? February 5, 2019
Seollal, or Korean New Year, is all about tradition. This three-day event is celebrated in conjunction with the lunar new year in Asia. Many Korean locals visit family, host ancestral ceremonies and wear traditional clothing (hanbok) during the holiday. Families also enjoy Korean meals together and often play games. This is also a time when children receive money from elders for learning ancient customs.
What to do for Seollal in Seoul
If you're taking a tour of Seoul during Seollal, and you don't happen to know a family to join, make your own 3-day itinerary, and let the celebration begin!
Day 1: eat all the traditional new year food you can find. Your search for Seollal food should include tteokguk (rice cake soup) and jeon (fried savory "pancakes").
Day 2: visit Seoul's four royal palaces – Gyeongbokgung, Changdoekgung, Changgyeonggung and Deoksugung. Each palace features its own version of traditional Korean games and folk performances.
Day 3: tour the Korean Folk Village in Yongin. The popular attraction, about an hour south of Seoul, features Korean musical performances, tightrope walking expeditions, horseback martial arts competitions and much more depicting the Joseon Dynasty.
Shilla Stay Gwanghwamun
Side Hanok Guesthouse
Gongsimga Hanok Guesthouse
Step Out to Seollal 2019 in Seoul
This post is also available in: ไทย