4-star hotels in Alajuela
---
arrive before 10pm because they are closed.. Beautiful garden. Good shower pressure.
---
We had a great stay at Hotel Buena Vista. Our party arrived in Costa Rica on 3 different flights. The free airport shuttle service was wonderful so we were able to all meet directly at the hotel and not worry about coordinating our arrival times. The hotel has very comfortable and clean rooms. We had our best sleep there due to the comfortable beds.The restaurant staff...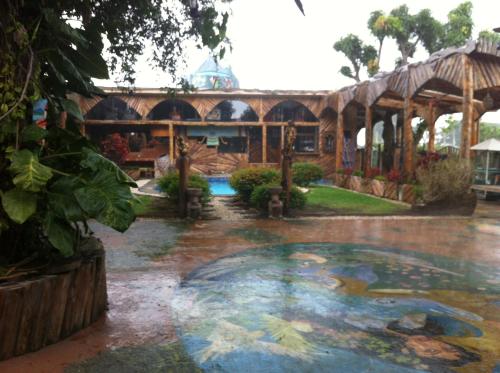 ---
We reserved a room and when we went to check in the manager said told us there was no way he could give us that room for the amount we reserved it for. The room was incredibly noisy and we were all awake by 5:45 am because of the street noise. This place is ghetto and not worth the money. Stay at the Holiday Inn or Sheraton.
---
5-star hotels in Alajuela
---
Find the Perfect Type of Accommodation
---
More about Alajuela
Agoda.com features accommodation options from all over town. From high end international chain hotels to family run guesthouses, demands of all travelers are met. Guests find many of the 232 hotels in Alajuela an attraction in themselves. Many areas, each with a distinctive atmosphere, are just waiting to be discovered across the city. Alajuela has many attractions to explore with its fascinating past, intriguing present and exciting future. Although there's plenty of pleasure to be had simply walking around the city, there are 2 museums and galleries in Alajuela that deserve some of your time. If you're looking for a room in Alajuela and don't want to pay too much, Agoda.com offers hundreds of fantastic deals which are updated daily.