Hotels and more in Amsterdam
Our top picks
Lowest price first
Nearest to
Best reviewed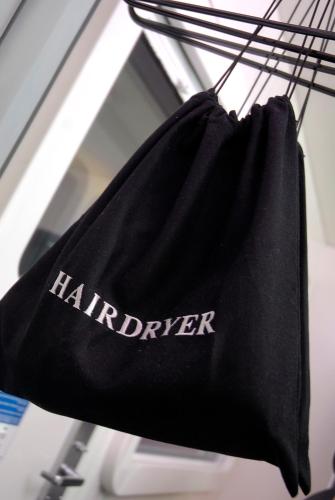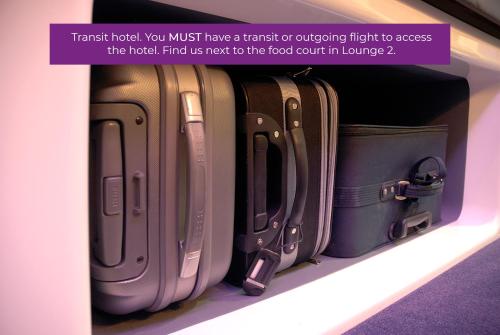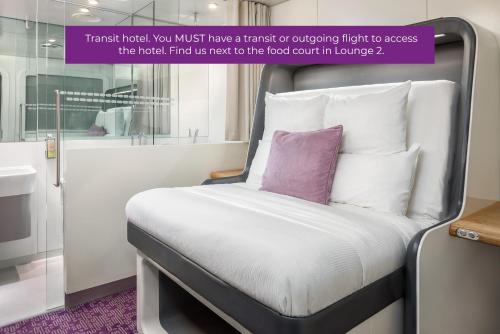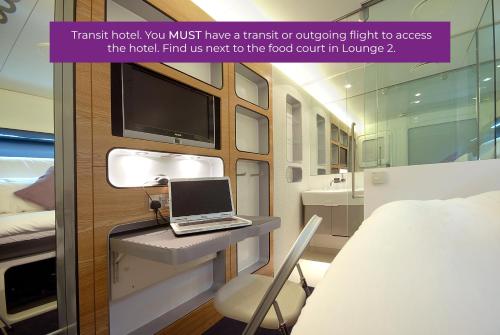 See all
YOTELAIR Amsterdam Schiphol Transit Hotel
Amsterdam Airport,Amsterdam - View on map
"There is no map location on the airport info google maps makes you think it's after baggage hall. It is Not there is 3 terminal lounges and they all look the same. Airport staff never heard of the hotel and only Sheraton and Hilton are listed on the map. Wasted 2 hrs looking for it before leaving the airport for the city. Can't cancel reservations so by the time I checked into next flight I found it in Lounge 2 near D terminals. "
Show more
See all
Breitner House
Oost / Watergraafsmeer,Amsterdam - View on map
"We enjoyed thoroughly our 3 nights at the beautiful Breitner House. The place is lavishly decorated and yet it has such a homey, cozy and relaxing ambiance. The elaborate breakfast catered with utmost care by the lovely hostess Camilla is a feast to remember. Camilla is a great hostess and cook. Her Quiche Lorraine, Coquille St-Jacques and apple pie are absolutely delicious. We enjoyed the genuine love and care that Camilla puts into making sure her guests have an unforgettable stay at The Breitner House. Most of all, we cherished the soulful conversations we had at the breakfast table with Camilla as we learned about each other's life experience. Her passion and love for Life and the things she holds dear in her heart make her an unforgettable hostess. It was an incredible experience that one cannot get from staying in a conventional hotel. We would definitely visit Camilla at the Breitner House the next time we are in Amsterdam."
Show more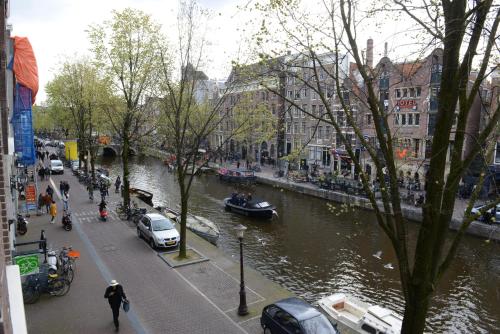 See all
See all
See all
Fast facts about Amsterdam, Netherlands
| | |
| --- | --- |
| Accommodations | 1,917 properties |
| Popular hotel | New Century Hotel Amsterdam |
| Popular area | Amsterdam-Centrum |
| Nightly rates from | $12 |
| Airport | Amsterdam Airport Schiphol |
| Reasons to visit | Museum & arts, Sightseeing, Culture |
Traveler impressions of Amsterdam
It's a beautiful city wiith friendly people..easy and choice of Transport system for sightseeing. We had a berat time.
Great city to visit. lots of culture, museums, entertainment. Of course there's the red light district and weed is legal but the bars are great also and the museums are really worth visiting.
Amsterdam is a lovely and lively city with the mixture of urban and traditional culture. Love the old buildings and the way they preserve it.
can you adapt me amsterdam, hahahaha.... i like amsterdam so much, one of my fave best city in europe must visit this city
Jennifer Mutuc
, Philippines
Need to have coin or small changes for train ticket because all machine don't accept paper money note
Very nice place, quite decent compared with France and Belgium, where I also went for the same trip.
We absolutely loved Amsterdam. Not very keen on cities usually, but this old stylish city was so vibrant and open, people are friendly and very liberal (obviously).
I would recommend all visitors to go country side seeing. There are no place to get your interest in the city.
A place with good food and a lot of places worthy of going. However, not all the people here are friendly.
Amsterdam is a very alive city. Most of interesting and historical places are located near to each other.
One of the best city visits we have had very lively loved the canal rides every part of Center intresting loved it
Many shops in the city that you can buy what you want. And you can buy a city card in everywhere that you can visit many mesumes and take gvr transportation.
This was my first trip to Amsterdam and I absolutely loved it. From the people to the food to the attractions, entertainment and activities everything was wonderful.
Most hospitable bunch ever! Such a great city. Has to be on everyone's bucket list. There is an old romantic charm mixed in most beautifully with the energy of youth.
Amsterdam is a gréât city. It is beautiful, charming and people very friendly. Excellent as a city trip
Amsterdam is a beautiful city. It is full of life, color, energy and excitement. The old area of Amsterdam could not be more charming as it is laced with canals, narrow streets, quaint buildings, more boats in the canals than cars on the streets and bicycles everywhere.
I don't like the wheat smell that people smoke here, the street and canals are rather dirty and i find something white and furry flying everywhere on the street.
Characteristic architecture with canals intersecting the city make Amsterdam a unique city. Lovely to wander around or glide along the canals by boat.
A very busy hectic place full of energy and character, of all kinds. Just loved our visit, had a fabulous time, the highlight of which was the Rijks Museum.
Great scenic place with many canals & old buildings. Take a ride in the boat to truly experience the beauty & history of Amsterdam.
The people are friendly and very nice. Easy access by public transportation. The city itself is very clean and overall safe.
Good city for location , and can do business anywhere at Netherlands and stay at Amsterdam because easy and close to Amsterdam central station
Paris is still the top stop for Asians but in terms of enjoying a European city in a relaxed way and enjoying browsing and walking around, Amsterdam is a great next stop.
Visiting Amsterdam is a must do for everyone at some point in their lives, it is like no other city! I just hope some uk cities follow its lead in promoting coffee shops of a different nature.
A perfect system of public transport for travelers. The OV chipkaart is quite convenience for travelers.
Amsterdam is one of those places that i wont hesitate to always be at every year. My first time there did was well off i am already planning on my next trip.
Well worth a city tour visit. I would recommend 3 nights with one day on a canal tour and the second on a bus tour (or alternatively an open ticket on the normal buses, trams, and ferries).
NO words can describe the image of Amsterdam in my mind, its a beautiful city for sure, and there are lots of things you can do there, make sure you enjoy your time there !!!!
FEBO fastfood wall machine are great... thumb up Please visit Michael Kors, we are very impressed on their service.
Visit the Museum area and then head to the canal for a tour of Amsterdam on the waters. After that, go to the Red Light District for more shopping and view of the nightlife.
---
Amsterdam's best hotels with breakfast
---
Frequently asked questions
What's the average price of a hotel in Amsterdam?
The average price for a 3-star hotel in Amsterdam is 144 USD, the average price for a 4-star hotel in Amsterdam is 165 USD, and the average price for a 5-star hotel in Amsterdam is 498 USD.
What's the average price of a hotel in Amsterdam this weekend?
The average price for a 3-star hotel in Amsterdam this weekend is 143 USD, the average price for a 4-star hotel in Amsterdam is 164 USD, and the average price for a 5-star hotel in Amsterdam is 513 USD.
What's the average price of a hotel in Amsterdam tonight?
The average price for a 3-star hotel in Amsterdam tonight is 150 USD, the average price for a 4-star hotel in Amsterdam is 181 USD, and the average price for a 5-star hotel in Amsterdam is 530 USD.
What are the best hotels in Amsterdam near Amsterdam Airport Schiphol?
What are the best hotels in Amsterdam near Rijksmuseum Amsterdam?
What are the best hotels in Amsterdam near De Bijenkorf?
What are the most popular hotels in Amsterdam?
What are the best hotels in Amsterdam for couples?
What are the best hotels in Amsterdam for families?
What hotels in Amsterdam have the best views?
What hotels in Amsterdam have the best breakfast?
What's the best neighborhood in Amsterdam to stay in?
Popular neighborhoods among travelers staying in Amsterdam include Amsterdam-Centrum, Amsterdam Airport, and Oud Zuid.
Explore more travel vacation rentals
Find the Perfect Type of Accommodation
---
More about Amsterdam
With enough art, culture, architecture, and entertainment to keep travelers coming back year after year, this Dutch city is certainly a traveler's favorite and the cultural center of the Netherlands. Amsterdam is also the capital of Netherlands, and the largest city in the country.
The city is served by
Amsterdam Schiphol Airport
, which is connected to the city center through the city's very efficient train system, as well as taxis.
This multi-faceted city is divided into several unique districts, though most travelers often end up in the central district of the old town known as
Amsterdam-Centrum
. This is where some of the city's most famous and often visited attractions are located, so this area is often a favorite among travelers to the city. The
Anne Frank House
museum is one such attraction in this area, often crowded with tourists and history buffs who visit the place where the young Jewish diarist and her family once hid for safety during the atrocities of World War II.
Of course, Amsterdam's nightlife is nothing short of exciting, and many travelers will go there specifically for the entertainment and music scene for which this city is so well known. But this city, full of old-world charm, is more nuanced than just exciting nightlife. This city is as suitable for backpackers and students as it is for families and the very affluent. Hotels in Amsterdam cater to every type of traveler, ranging from quaint boutique hotels in converted townhouses to purpose-built luxury establishments.
Shops and museums are laid out on a network of canals, and visitors can walk or ride a rented bicycle along the canal, over bridges and into any number of cozy sidewalk cafés or boutiques. This is the city that inspired master artists like Vincent Van Gogh, so museums and arts districts are abundant. A trip to Amsterdam is incomplete without stopping by
Amsterdam Oud Zuid
, an upscale southern borough known for its street markets and attractive neighborhoods. Museum Square is a popular attraction of this area, home to many well-known museums. Booking accommodation near Rijksmuseum, a world-class art institute, allows visitors to take their time exploring the galleries while spending less time getting around.
There's much more to see in Amsterdam, and the interactive map on this page is a great way to explore where the attractions and hotels can be found in this exciting city.