5-star hotels in Belgrade
---
near Big shoppingmall,novi Belgrade.
---
Excellent experience. Very happy about it. I did not ask for it but they upgraded my reservation to a larger room at no charge. I received complimentary fruit brandy and sweets upon arrival. Very friendly and professional staff. They are very fluent in English. There is a rooftop restaurant with excellent city view. My dinner with drinks cost 59 euro, comparable to w...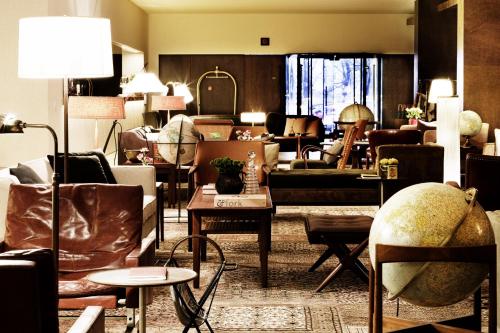 ---
Everything seemed to be perfect in this small but well designed boutique hotel in Belgrade. Near to Kneza Michaela, the main shopping area, pedestrian street, restaurants and cafes. Also not far from the Belgrade Castle (Kalamegdan) and less than 10min by taxi to the Saint Sava Temple (orthodox church). Rooms spacy and comfortable, staffs very attentive, service perfec...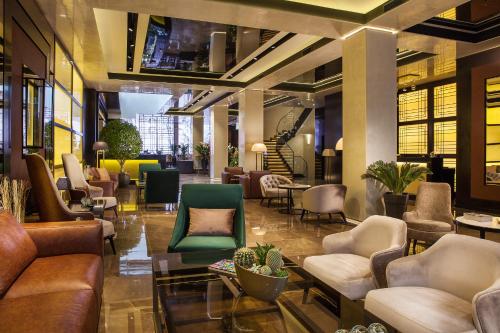 ---
First I will comment on the staff. St. Ten could not have a more genuine or courteous staff. I have stayed in motels with great service and the luxury hotels with bad service. St. Ten offered luxury and service. We chose the St. Ten and were not disappointed. Sometimes at larger hotels, they help and accommodate your requests, smile, and everything is good, but its mec...
---
Despite a somewhat difficult check-in due to miscommunication with the host Marko and a shabby entrance to the building itself, the apartment contributed greatly to my falling in love with Belgrade as quickly as I did. It was spotless with great attention to detail, and Marko was a great host. (The occasional snark would have been a problem if he hadn't been so helpful...
---
Traveler impressions of Belgrade
We visited family and were fortunate to have the history of Serbia explained to us. Facade and buildings were centuries old and bueatiful.
Overall, I was disappointed by Belgrade. I found the city to be unkempt, dirty and generally unattractive.
Belgrade is one of the most charming European capitals with many beautiful parks. Downtown has been intercepted by gorgeous Danube and Sava rivers and famous Kalemegdan Park, the largest and the most importan historical monument of the cuty.
---
Find the Perfect Type of Accommodation
---
More about Belgrade
Agoda.com features accommodation options from all over town. From high end international chain hotels to family run guesthouses, demands of all travelers are met. With more than 5065 hotels spread across the entire city, you are sure to find a property convenient for you. Zvezdara, Dobanovci, Belgrade and all other popular areas have a vast choice of hotels to offer. The city is served by 1 airports which means it is accessible from almost every major city in the world. Although there's plenty of pleasure to be had simply walking around the city, there are 8 museums and galleries in Belgrade that deserve some of your time. Book your next trip to Belgrade with Agoda, backed by our low price guarantee.