Discover the neighborhoods of Chartres
---
Best hotels & accommodations in Chartres
Cheapest hotels in Chartres
4-star hotels in Chartres
Hotel Campanile Chartres Centre
"I was arriving to Chartres by train and wanted a hotel that I could walk to, and find, easily. I selected the Hotel Campanile Chartres and I was so pleased. The room was spotless and very large. The bathroom had a tub and ample hot water. The location was quiet, the bed comfortable and, best of all, the hotel was conveniently located close to the train station and a short distance from the Cathedral. When I return to Chartres it will be this hotel that I book; I was very, very pleased."
Show more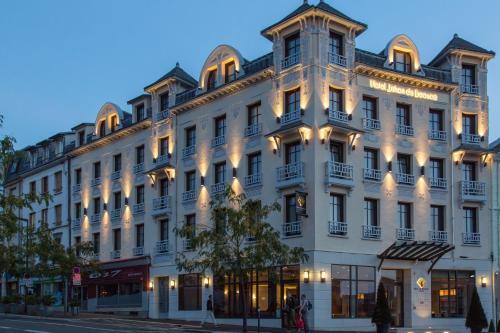 Jehan De Beauce - Les Collectionneurs
"The Jan de Beauce is ideal for a short stay in Chartres. It's right near the station and a car park and is only minutes from the main attractions of the city. The room I had was fine and you can get a good breakfast in the hotel. Staff were helpful and friendly."
Show more
Traveler impressions of Chartres
You can hear pipe organ play in solemn place from 8 am. In early morning you can get into only from side doors.
---
Chartres Hotels near Chartres-Champhol Airport
Explore more travel vacation rentals
More about Chartres
Agoda.com offers a selection of the very best hotels in Chartres, France to ensure your visit fits your expectations. With over 236 different establishments, there is a great variety to choose from. The city is appreciated by visitors for its versatility and multiple points of interests such as Cathédrale Notre Dame de Chartres, Clocher Neuf. The city is served by 1 airports which means it is accessible from almost every major city in the world. There are so many things to do, you may want to stay an extra week or so to experience them all. If you're looking for a room in Chartres and don't want to pay too much, Agoda.com offers hundreds of fantastic deals which are updated daily.