Best hotels & accommodations in Davao City
Cheapest hotels in Davao City
4-star hotels in Davao City
5-star hotels in Davao City
Pearl Farm Beach Resort
"we had a great time in pearl farm beach resort in davao city. we stayed in samal house, a cottage built on stilts above the tropical blue waters. we had the best view in pearl farm's coral-rich sea just below and the kids had fun feeding the school of fish...best of all, the food was really great!!!"
Show more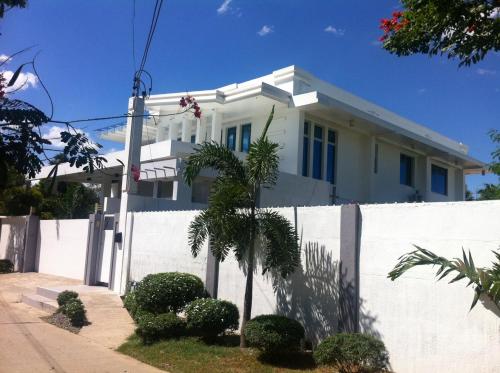 Avida Davao Smart Home condo FAST20mbps Netflix
"It's the first time I booked Agoda Homes and it did not disapppoint. Dhines' place was our home away from home in Davao. Host and her team gave detailed instructions so we could check in (esp when we arrived at 3am due to a super delayed flight!) smoothly. The unit is cosy, which we really liked. Location is in Davao's downtown area. Best part, it's just a stone's throw away from Aldevinco, great for last minute pasalubong shopping and Roxas night market for some charcoal ice cream. It's also just a few minutes away by cab from the Bangkerohan Public Market, perfect if you want to buy boxes of pomelo for half a price than the ones sold along Roxas. My siblings and myself had a comfortable stay. Will definitely stay here again when I come back and will recommend to friends and family."
Show more
Avida Davao 17th Studio FAST20mbps Free Netflix
"This apartment located in city . Every mall and other places were close with this apartment and the owner was really kind. I will stay at this apartment when i go back to davao too. The swimming pool is wide and so beautiful !!! I recommend this apartment!!! "
Show more
The ShEd Condominium with own Balcony
"If I have an opportunity to go back to Davao, I'll definitely book my stay in this property once again. First, the space is pretty clean. The caretaker is very accommodating and attentive to the needs of the guest. The facilities within the condominium ground are all accessible and can be viewed from the unit's window. The mall is just 5 minutes walk from the place, also the famous Roxas Night Market is just one jeepney ride away. What else can one ask for? There is just a small opportunity to improve as there is no exhaust in the bathroom and in the kitchen. Overall, you'll definitely love to stay in this property."
Show more
Spacious & Cozy Place for Families.
"Had a wonderful time staying at the accomodation. The place was clean and being able to cook and watch netflix was an added bonus. The terrain of the condo home is optimal for walking and the pool is very nice and well maintained. Will definitely book for future trips and already recommended it to our families and friends. Thank you ma'am!"
Show more
Marco Polo Davao Hotel
"every time i visit davao city, i always stay at the marco polo davao hotel. i believe this is the only 5 star hotel in davao city. although it is over 10 years already but the hotel is well maintained and looks new. location is the key because it is situated in the city centre. only few blocks of walking and you are right in the chinatown area. the ateneo de davao university is just across the street. and there are stalls that sells everything from indonesia-malaysian fashion wears and accessories located across the hotel."
Show more
Just viewed by other Agoda travelers
Davao City Hotels near Francisco Bangoy International Airport
Find the Perfect Type of Accommodation
---
More about Davao City
The city of Davao offers visitors a laidback experience that makes for an interesting visit. The most hassle-free way to enter is via the
Francisco Bangoy International Airport
with direct flights from Singapore. The local port operates ferry services from prominent destinations in the Philippines. Davao's city center offers some of the best accommodation, but there are also options around the airport for those on transit.
Eco-tourists enjoy trips to Davao thanks to Mount Apo. The tallest mountain in the Philippines boasts the Philippine Eagle Center, a sanctuary for one of the world's largest birds of prey.
Samal Island
is quite a draw itself. Although it doesn't compare to Boracay or Palawan, the island still offers a very relaxing stay. Accommodation on the island is available along the coast closest to the mainland, with fewer options at the further end of the island. These include all-inclusive resorts featuring a range of water sports and beach facilities.
Davao is not short on shopping opportunities with a list of malls and supermarkets.
SM City Davao
and
Victoria Plaza
are two of the most popular. Taxis provided the simplest way to navigate the city and are said to be operated by the most honest travelers in the Philippines – the kind that won't overcharge you for being a tourist. A cheaper and more local way to travel would be on a colorful jeepney. Car rentals, buses, and water taxis also move travelers about the city.
Find the most suitable accommodation for you by clicking on our interactive map and exploring Davao for hotels and must-see destinations.