4-star hotels in Derry / Londonderry
---
I must say that the staff in the everglades were terrific.. sadly when I arrived there I discovered that this company agoda had not even booked my room.. I would stay again in the everglade but would never book third party through agoda again.. the receptionist had moved heaven and earth and was so understanding ensuring that I got a room...
---
Couldn't fault this hotel, the room was spacious and clean, it is in the heart of Derry, and we were easily able to avail of the on site parking. The staff were friendly, and gave us great tips on places to eat and local activities. The only quibble is that I suspect the walls were extremely thin: we could clearly hear our neighbour's television one night. We phoned r...
---
the hotel was very comfortable with rooms large and spacious. aso the view from the window was magnificent.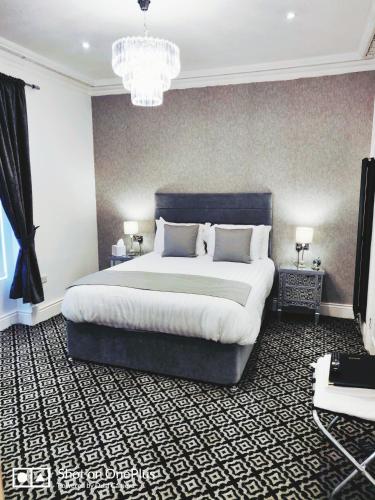 ---
Serendipity is well named. We found the staff extremely amiable, (not to mention hardworking), eager to please, and they cooked the most wonderful buffet breakfast for their guests - best we've had on our trip! Rooms were well appointed and they advised us where to eat dinner close by. Terrific stay.
---
I stayed at the Waterfoot Hotel Dec. 27 - 30, 2009. The room was very clean and comfortable, and included all amenities to make my stay enjoyable. Staff at the hotel were very friendly and were a great help to ensure a very pleasant stay. The hotel offers free WiFi for guests at the hotel. I would recommend the Waterfoot Hotel to anyone staying in Derry.
---
A fab hotel, everything is clean and fresh. Staff are friendly and helpful. Only a walk away from the city and 5 minute drive. We will be back.
---
they put me in 4-bed room instead of 8-bed, location is not very far from bus station, quiet at night, they have a free computer to use, toilets are clean.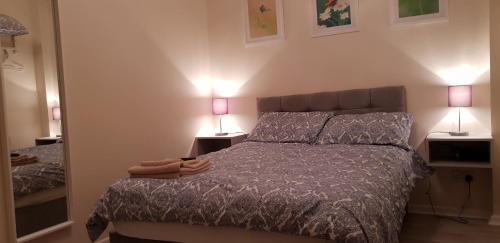 ---
Keys were bulky to enter into the building . Facilities were as advertised. Location was within walking distance to most attractions.
---
Discover the neighborhoods of Derry / Londonderry
---
Find the Perfect Type of Accommodation
---
More about Derry / Londonderry
Agoda.com offers a selection of the very best hotels in Derry / Londonderry, United Kingdom to ensure your visit fits your expectations. Guests find many of the 240 hotels in Derry / Londonderry an attraction in themselves. Many areas, each with a distinctive atmosphere, are just waiting to be discovered across the city. Derry / Londonderry has many attractions to explore with its fascinating past, intriguing present and exciting future. There are so many things to do, you may want to stay an extra week or so to experience them all. You can depend on Agoda.com to help you find the best bargains on Derry / Londonderry hotels.