4-star hotels in Dundee
---
Stayed there for 6 nights as i was attending a conference at the nearby Caird Hall. Dundee is a small town, therefore everywhere is highly accessible. The hotel is about 10-15 minutes walk from the train station (faster in my opinion if you walk by the waterfront instead of the road) and check-in was very smooth. Got a nice room overlooking the Quay and the room was c...
---
The Malmaison Dundee Hotel is lovely, the staff are friendly and the central location perfect for the local attractions. Only minor criticism would be the cost of breakfast, although nice it seemed a bit expensive.
---
Very good would return again the next time I'm in the Dundee area.
---
I stayed in Ben Hogan's room which is absolutely nice. The view from our room to the river is gorgeous. The staffs were very nice. We have a great experience staying with Taypark House.
---
The apartments are situated close to Dundee centre and 10 minutes from the station. The apartments comprise a lobby, shower room with toilet, living area with kitchenette and bedroom. Nice added touches were the breakfast pack including croissant and cereal bar and TVs in bedroom as well as living area All in all a good and comfortable base if you are staying...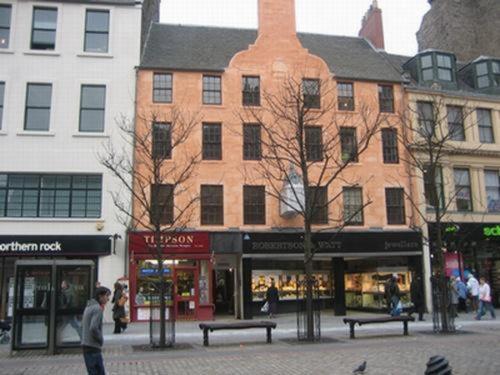 ---
This place is NOT worth £50 per night. Not even a bar of soap in the bathroom. The only saving grace is the location. Having said that, the centre of Dundee is dead as a doornail in the evenings.
---
I thoroughly enjoyed my stay and plan to come again. The staff went out of their way to make me feel welcome and valued. My room had a period elegance with a sofa and bay window, plus a thoroughly modern and immaculate bath. I enjoyed my morning walks along the Firth and through the shops in town.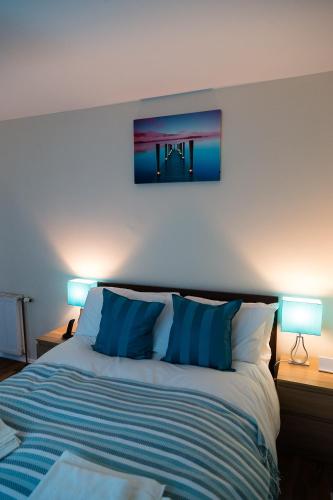 ---
The property was described as a 2-bed apartment but is actually a small 2 bedroom house on a housing estate conveniently located if you drive into Dundee from the A90. The house is well appointed and located and its an easy drive into the city centre taking less than 10 minutes. The property is clean, nicely furnished and well stocked with crockery, cutlery etc. The b...
---
This hotel far surpassed my expectations! I came for the night, needing to rest and recover after a busy week, and everything about it was perfect: the friendly greeting and check out, from the man at reception; the huge bathroom with great speakers for keeping the flow of entertainment (should you need it); the really comfortable bed and huge TV; the exclusion of outd...
---
Traveler impressions of Dundee
Dundee is a very peaceful town which you can rest and relax. There is sufficient eateries everywhere.
Dundee is a great place to visit and I would certainly recommend a visit to Caird Hall which is a wonderful concert venue.
Dundee is a small city, nicely located, sunniest city in Scotland (not that this means much) and friendly people.
---
Discover the neighborhoods of Dundee
---
More about Dundee
Agoda.com features accommodation options from all over town. From high end international chain hotels to family run guesthouses, demands of all travelers are met. Choose from our selection of over 128 hotels. We offer lots of promotions such as early bird offers and last minute deals. The vibrant city plays host to some of the country's most famous landmarks such as Dundee Contemporary Arts. Dundee has many attractions to explore with its fascinating past, intriguing present and exciting future. There are so many things to do, you may want to stay an extra week or so to experience them all. Save time and money with our customer-friendly booking engine that guarantees you the lowest price on hotels.