Discover the neighborhoods of Halifax (NS)
---
4-star hotels in Halifax (NS)
---
I selected this hotel primarily based on location as I had to travel to other hotels for a conference, but it exceeded my expectations. I had a room that was like an apartment - separate bedroom from living space and it had a little kitchenette as well. If I could book that room again I definitely would. Location is great too for downtown Halifax.
---
Staff were very attentive, facilities very clean. Suggestions for improvement: Use real cutlery instead of plastic for breakfasts. A magnified mirror (for make up application and shaving) in the bathroom would also be helpful.
---
The staff were very welcoming and efficient. Helped us with directions. Food in bistro was amazing.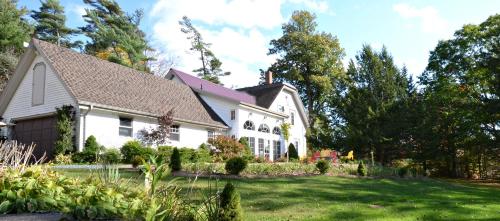 ---
It was a nice place to stay on our last day before taking our flight home. Our host was very helpful, prepared us a snack to go because we were leaving at 7am. Very nice, charming place.
---
We were en routing from the Carribean and transiting thru Canada. Took the opportunities to explore eastern part of Canada , particularly - Halifax. Found the city very interesting and superb Hospitality from the local. Top grade for local Hospitality.
---
Nice clean rooms, comfortable beds and excellent breakfast.
---
The only thing I would change are the bed pillows - they were like bean bags. Too big...
---
Excellent location. Very close to Halifax Town Clock at the Citadel National Historical Site and a short walk to the water front. Several 5-star rating fine dining restaurants are within a short walking distance from the hotel. Not forgetting, the hotal breakfast was excellent too.
---
Halifax (NS)'s best hotels with breakfast
---
Explore more travel vacation rentals
Agoda.com features accommodation options from all over town. From high end international chain hotels to family run guesthouses, demands of all travelers are met. With over 308 different establishments, there is a great variety to choose from. The city is appreciated by visitors for its versatility and multiple points of interests such as Halifax Stanfield International Airport, Maritime Museum of the Atlantic, Murphy's On The Water. The city is served by 1 airports which means it is accessible from almost every major city in the world. Although there's plenty of pleasure to be had simply walking around the city, there are 10 museums and galleries in Halifax (NS) that deserve some of your time. Save time and money with our customer-friendly booking engine that guarantees you the lowest price on hotels.