Hotels in Hooghalen
Our top picks
Lowest price first
Nearest to
Best reviewed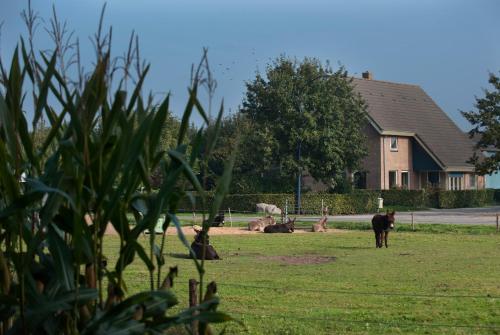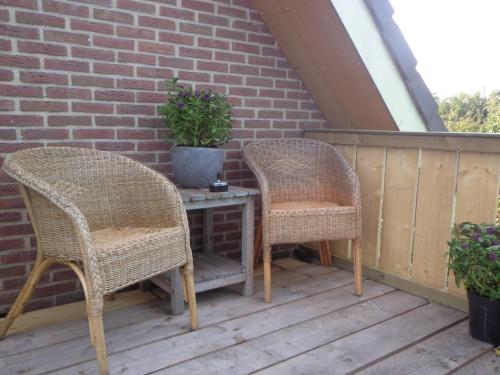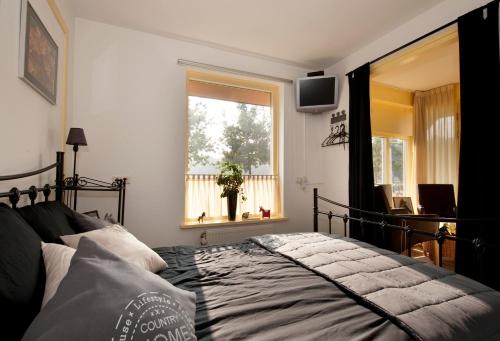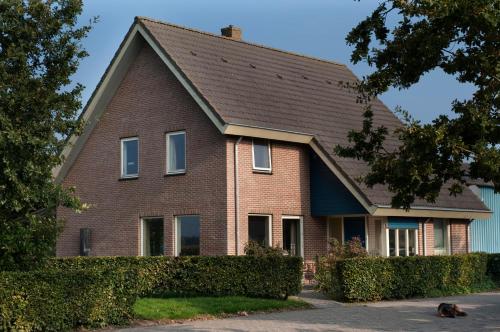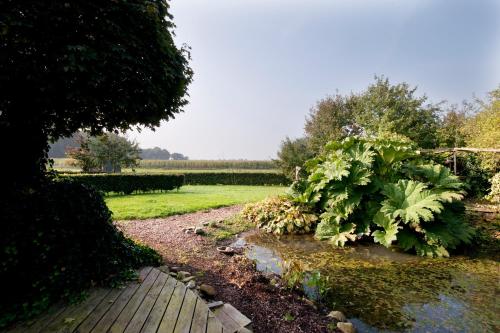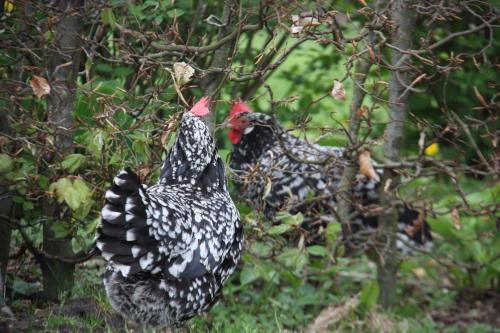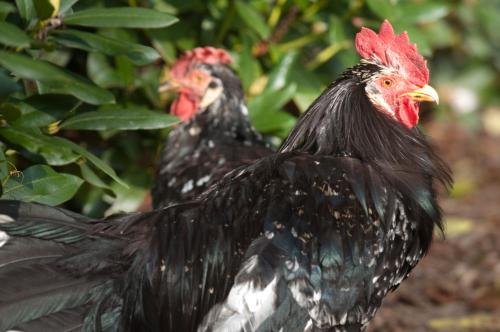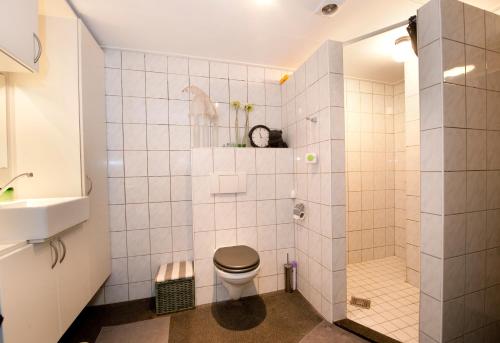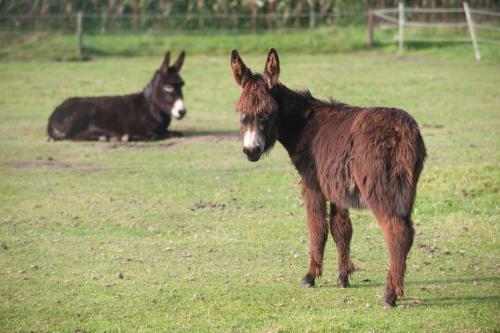 See all
Bed & Breakfast 'Op 7'
Hooghalen,Hooghalen - View on map
Free Wi-Fi
Free parking
Pets allowed
Balcony/Terrace
Breakfast
Luggage storage
Front desk [24-hour]
Alternative meal arrangement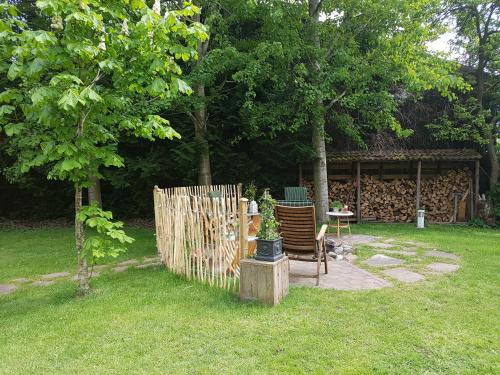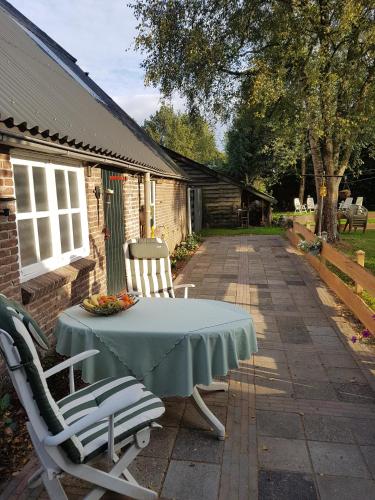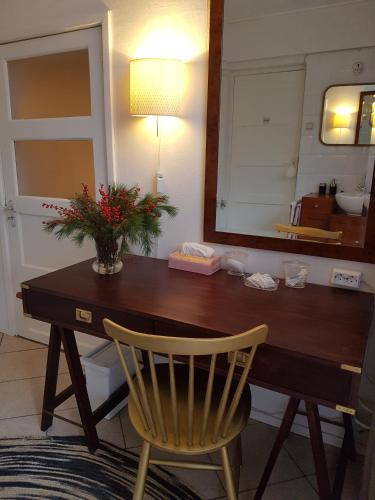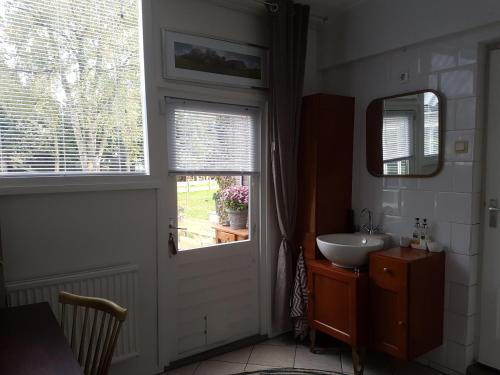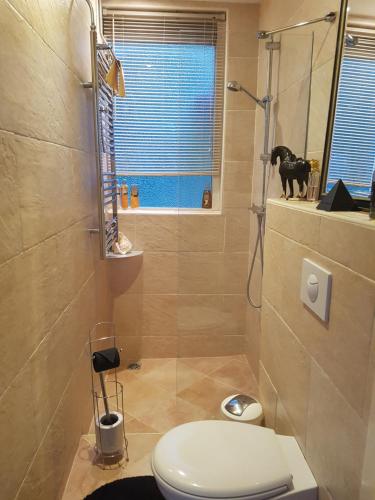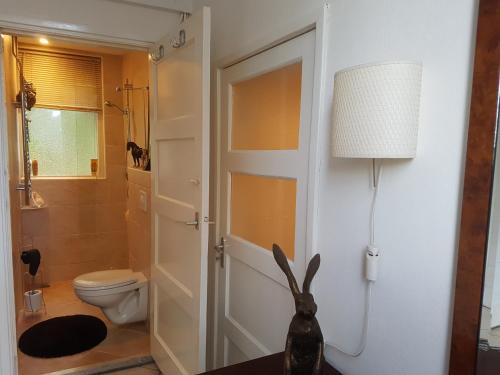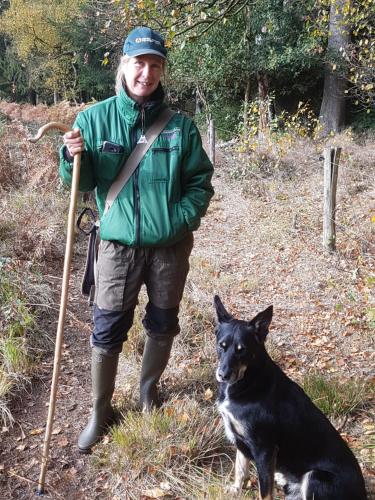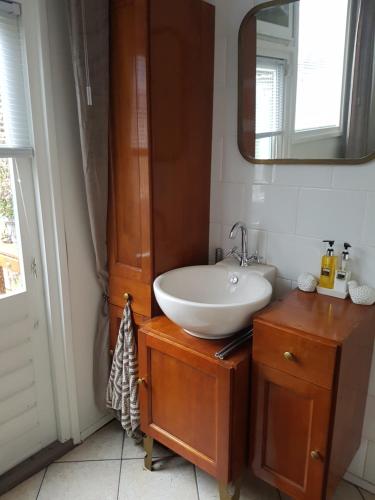 See all
B&B de Panheide
Hooghalen,Hooghalen - View on map
Free Wi-Fi
Free parking
Family room
Balcony/Terrace
Garden
Breakfast
Tours
Luggage storage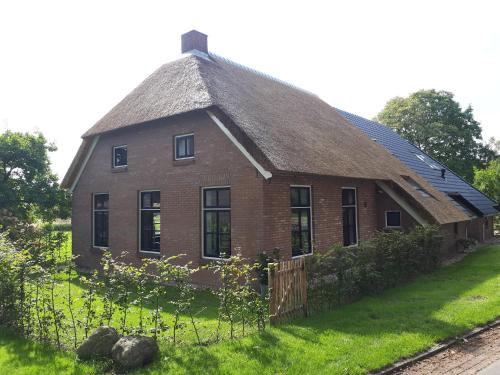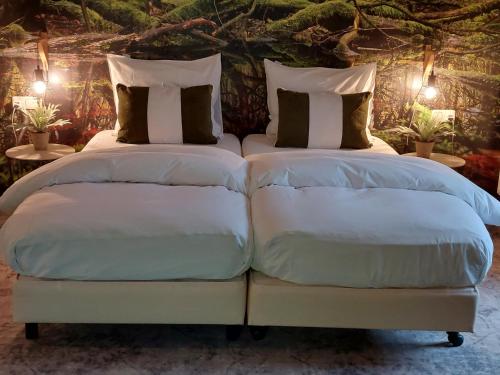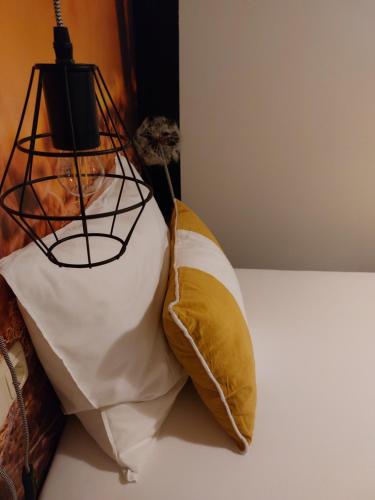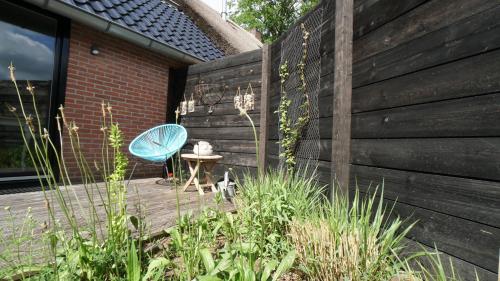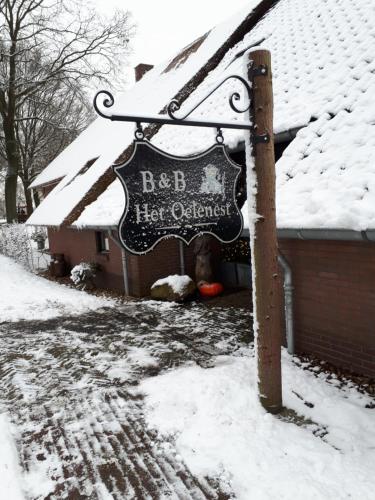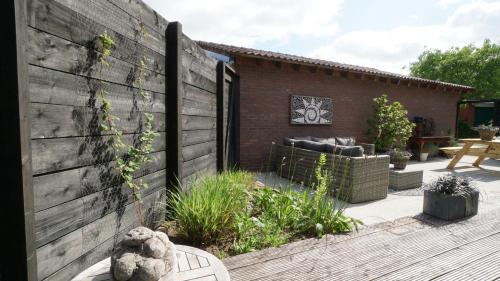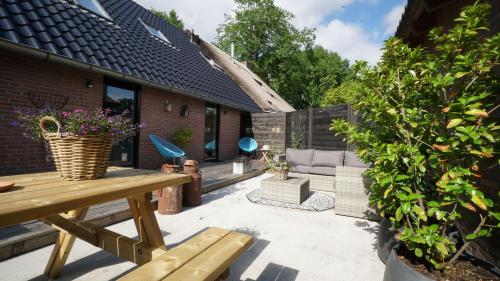 See all
Bed en Breakfast Het Oelenest
Hooghalen,Hooghalen - View on map
Free Wi-Fi
Free parking
Family room
Balcony/Terrace
Laundry service
Vending machine
Daily housekeeping
Smoke-free property
See all
See all
See all
See all
See all
See all
See all
Fast facts about Hooghalen, Netherlands
| | |
| --- | --- |
| Accommodations | 18 properties |
| Popular area | Hooghalen |
| Nightly rates from | $45 |
Where to stay in Hooghalen
---
Frequently asked questions
What are the best resorts in Hooghalen for couples?
Resorts in Hooghalen that are popular among couples include Bed & Breakfast 'Op 7'.
What's the best neighborhood in Hooghalen to stay in?
Most desirable local neighborhood amongst foreigners staying in Hooghalen is Hooghalen.
What are the top resorts around Hooghalen for lone tourists?
Resorts around Hooghalen that are highly rated by individual vacationers are Bed & Breakfast 'Op 7', B&B de Panheide and Detached holiday home with 2 bathrooms, in a nature reserve.
What are the prime accommodations located in Hooghalen for group vacationers?
Hotels found in Hooghalen which are exceptionally rated by group visitors are Bed & Breakfast 'Op 7', Luxurious villa with sun shower, in a wooded area and Comfortable, two bathroom holiday home, in a nature reserve.
What hotels found in Hooghalen are very highly rated with regards to facilities?
A hotel found in Hooghalen that is highly rated for facilities is Bed & Breakfast 'Op 7'.
What places to stay found in Hooghalen are well rated with respect to service?
A hotel in Hooghalen that is well rated regarding service is Bed & Breakfast 'Op 7'.
Where can I reserve rooms in Hooghalen that has free cancellation policy?
Yes, you'll find most hotel rooms provide free cancellation rates, in which you will receive a full refund if you cancel before the deadline. Filter your search by free cancellation to find flexible hotel offers in Hooghalen.
What are some approaching holidays in Hooghalen?
The aproaching holidays in city_name consist of Christmas Day on 12/25/2023, Second Day of Christmas on 12/26/2023, and New Year's Day on 1/1/2024.
When should I visit Hooghalen?
Last year, Hooghalen gained its most visitors during the month of January. Nonetheless, you may want to consider other months during which there are less guests, as the most popular landmark will be less jampacked.
Are international travelers allowed into Hooghalen?
International travelers are allowed into Hooghalen, according to our most up-to-date information. Due to changing restrictions, we recommend you have a look at here for further information.
Is proof of vaccination needed to enter Hooghalen?
Proof of COVID-19 vaccination may be required to enter Hooghalen from outside the country. For further information, please reach out to local authority or visit here.
Is covid test upon arrival mandatory for unvaccinated travelers to enter Hooghalen?
COVID-19 test is required on arrival when entering Hooghalen from outside the country. For up-to-date and in depth information on travel restrictons, be sure to pay a visit to the official websites of the travel authority or government of the country you wish to visit, or go to here.
Explore more travel vacation rentals
More about Hooghalen
Discovering the Charming Village of Hooghalen, Netherlands
Nestled in the province of Drenthe, Hooghalen is a small and charming village in the Netherlands that boasts of picturesque landscapes, rich history and a laid-back atmosphere. It is a perfect destination for travelers who are looking for a peaceful and relaxing getaway.
Top Reasons to Visit Hooghalen for Your Next Getaway
Hooghalen may be a small village, but it has plenty to offer to visitors. One of the top reasons to visit the village is to explore the Hunebed D27, which is a prehistoric megalithic tomb that dates back to 3000 BC. The tomb is one of the largest in the Netherlands and is a must-see attraction for history buffs. Another reason to visit Hooghalen is to enjoy the beautiful natural surroundings. The village is surrounded by forests and heathlands, making it an ideal destination for hiking, cycling, and nature walks. Visitors can also explore the nearby National Park Dwingelderveld, which is home to a diverse range of flora and fauna.
Getting to Hooghalen: A Quick Guide for Travelers
Hooghalen is easily accessible by car, train or bus. The nearest airport is Groningen Airport Eelde, which is about 40 km away. From the airport, visitors can take a taxi or rent a car to get to the village. For those traveling by train, the nearest train station is Assen, which is about 10 km away from Hooghalen. From the station, visitors can take a bus or taxi to reach the village. There are also regular bus services that connect Hooghalen to other major cities in the Netherlands.
Fun Things to Do in Hooghalen for an Unforgettable Experience
Apart from exploring the Hunebed D27 and the National Park Dwingelderveld, there are plenty of other fun things to do in Hooghalen. Visitors can take a leisurely stroll around the village and admire the traditional Dutch architecture, or visit the local museums to learn more about the history and culture of the region. For those interested in outdoor activities, there are several options to choose from. Visitors can go cycling or hiking in the nearby forests and heathlands, or go horse riding at one of the local stables. There are also several golf courses in the area for golf enthusiasts.
Why Book Your Hooghalen Hotel with Agoda.com?
Agoda.com offers a wide range of hotels and accommodations in Hooghalen to suit every budget and preference. Whether you are looking for a luxurious hotel or a cozy bed and breakfast, you can find it on Agoda.com. Booking your hotel with Agoda.com also comes with several benefits. You can enjoy exclusive discounts and deals, earn reward points, and get access to 24/7 customer support. With Agoda.com, you can rest assured that you are getting the best deal for your accommodation.
The Best Time to Visit Hooghalen, Netherlands
The best time to visit Hooghalen is during the summer months of June to August when the weather is warm and sunny. This is also the peak tourist season, so visitors can expect larger crowds and higher hotel rates. For those looking for a quieter and more affordable trip, the shoulder season of April to May and September to October is a good option. The weather is still pleasant, and there are fewer tourists around. Winter can be cold and snowy, but it is also a magical time to visit Hooghalen, especially during the Christmas season when the village is decorated with festive lights and decorations.
Expert Tips for Travelers Planning to Visit Hooghalen
Here are some expert tips for travelers planning to visit Hooghalen: - Bring comfortable walking shoes as there are plenty of opportunities for hiking and nature walks. - Rent a bike to explore the surrounding forests and heathlands. - Try the local cuisine, which includes traditional Dutch dishes such as stamppot and erwtensoep. - Visit the local markets and shops to buy souvenirs and handicrafts made by local artisans. - Learn a few basic Dutch phrases to communicate with the locals.
Where to Stay in Hooghalen: Accommodation Options for Every Traveler
Hooghalen offers a range of accommodation options to suit every budget and preference. For those looking for a luxurious stay, the Bed & Breakfast 'Op 7' is a great option. The B&B is housed in a historic farmhouse and offers spacious rooms, a garden, and a terrace. For those looking for a cozy and affordable stay, the Bed en Breakfast Het Oelenest is a good option. The B&B is located in a peaceful and rural setting and offers comfortable rooms and a shared lounge. Another popular option is the B&B de Panheide, which is located in the heart of Hooghalen and offers comfortable rooms and a garden.
Indulge in the Local Cuisine: What to Eat in Hooghalen
Hooghalen is known for its traditional Dutch cuisine, which includes dishes such as stamppot, erwtensoep, and bitterballen. Stamppot is a hearty dish made with mashed potatoes and vegetables, while erwtensoep is a thick pea soup that is perfect for cold days. Bitterballen are small deep-fried meatballs that are often served as a snack with drinks. For those with a sweet tooth, the local bakeries offer a range of delicious Dutch pastries such as stroopwafels and appeltaart.
Getting Around Hooghalen: Transportation Options for Tourists
Hooghalen is a small village, and most of the attractions are within walking or cycling distance. Renting a bike is a popular option for tourists as it allows them to explore the surrounding forests and heathlands at their own pace. There are also regular bus services that connect Hooghalen to other major cities in the Netherlands. Taxis are also available for those who prefer a more comfortable and convenient mode of transportation.