Fast facts about Klang, Malaysia
| | |
| --- | --- |
| Accommodations | 213 properties |
| Popular hotel | Crystal Crown Hotel Harbour View Port Klang |
| Popular area | Port Klang |
| Nightly rates from | $5 |
Discover the neighborhoods of Klang
---
4-star hotels in Klang
---
The hotel staff was very responsive and sensative to our needs. Any issues with the rooms was atteneded to promptly and they made us (my Wife and I) feel very comfortable. The grounds are huge and very well maintained. The hotel rooms themselves are new,about 2~3-years old, they were quiet, clean, updated TV and would stay again. The best hotel in Klang.
---
It was a good place for family with children and friends to stay at. Especially with the mini zoo and other activities that children love. Spacious cafeteria and friendly staff too. The only con of the hotel is the distance to good restaurant outside, which need about 50min to Klang as well.
---
This hotel is very old but it is cheap. Facility are very old and people smoking everywhere.The good thing about this hotel is that, it is just beside the Klang river. Klang town is one of the best place to eat bakuteh in Malaysia. I love Klang Bakuteh.
---
Everything seems new and organize, convenient to stay at for the price, totally worth the value, will book again next trip when i come.
---
The room is spacious, clean. much better than what we expected.
---
You need to walk about 150 metres to the Inn. Past the Police station, and a little bit more to get to it. The location was very good. The owner helped us with information that any guest would need. The restaurants near the Inn had tasty food and prices here were cheap. We asked him to show us around the island as we were 2 senior ladies and couldn't walk far.. He br...
---
5-star hotels in Klang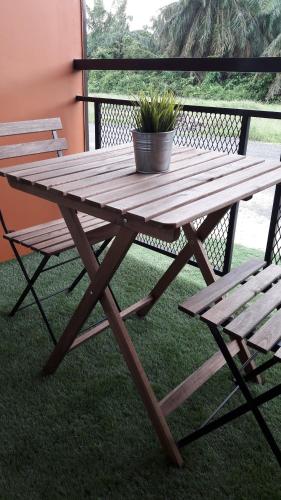 ---
Booked this place cause it was really interesting. It is also near sky mirror meet up point. Stayed a night there, it's small and cozy. Would choose to stay again if we're in Jeram
---
Host Amy and encik Harun (who stays beside our house) are both 5 star 🌟 hosts.... Mr harun was very helpful throughout our stay, even helped us to set up the fire... Very good stay, suitable for small family outing.... Beautiful view.... Thank you....
---
Klang's best hotels with breakfast
---
i like klang histana hotel due to its strategic location. i can access any places easily. furthermore, its free wifi allows me to access internet without problem, speed wise is acceptable. will come back and stay here if i visit klang again. thanks.
---
hotel is awesome. one of the best hotel in klang southern region, worth value. recommend to everyone. staff are helpful , rooms are clean, good location , tesco is just beside within walking distance.daily bus service to klang aeon jusco twice aday, more over its free.
---
Can you please give me a call when available I want to discuss with you my stay at Wyndham Acmar Klang Thanks. My Sydney Mobil -0419277734
---
For the 1st night I'm really surprised with the room I get! Everything is fine and I'm very satisfied Both of us get a breakfast voucher (including in the hotel fee) to enjoy our free breakfast at the restaurant beside (Hoi Lam Kopitiam) ! I think it's worth for the money we paid! I'll come again! For the next day, I have to stay at Klang, so I book this hotel again...
---
Around the hotel is not too crowded. There are pasar malam nearby on saturday night. There are also speedmart and 7 eleven just across the street. But remember to request for remote control to watch the tv
---
I planned to stay for 3 days at Coshtel in Klang , Malaysia but ended staying for 2 weeks . This hostel has excellent kitchen facility , clean rooms and clean bathrooms , located near electric fast train KTM station . Many historical buildings in Klang town . There are 2 large shopping malls just 15 minutes by bus . The Klang port is about 20 mins by train from Cos...
---
Explore more travel vacation rentals
Find the Perfect Type of Accommodation
---
More about Klang
Divided in two by the Klang River, from which it gets its name, Klang is the royal city in the state of Selangor.
Klang is accessible by many major highways which lead directly to the city. It's also very easy to reach Klang via rail, arriving at
Klang Train Station
which is located right in the heart of the city center, near the majority of the hotels and guesthouses.
From
Port Klang
, it's just a half hour's boat trip to get to the small independent town of Crab Island, where the locals live off the water and the land, making small food items for sale and selling trinkets and souvenirs to visitors. It's a nice day trip to get out of the city and spend some time near the water.
Tanjung Harapan
, also known as the Esplanade, is a popular place for recreation, especially for families. The area is home to many restaurants, boutiques, and simple areas for relaxation. The sea-side location makes it a great place in which to enjoy a relaxing meal with great views of the sea.
For more information on hotels and landmarks in the different areas of Klang, take a look at the interactive map on this page and start planning the perfect vacation to this interesting city.