Discover the neighborhoods of Levi
---
4-star hotels in Levi
---
Gondola not working throughout our stay, need use the stairs with 700 over steps . If not use stairs, need spend 20euro taxi each ride to go levi village and back. Cost more money to stay here.
---
Cannot fault these apartments! The location is excellent - just across from the slopes and close to everything! The facilities are fantastic. The dishwasher and drying cupboard came in very handy, and the sauna was great! We contacted the staff via email and they were always very responsive and helpful. Highly recommended!!!
---
the hotel is very big with many blocks. you can walk from reception to every blocks or directly from another entrance to your block. the room is standard and warm. the bathroom is big with a bath tub. i took a hot bath after snowboarding. i can walk to the ski resort and everywhere in levi, including supermarket and other shops on main street. and can walk ...
---
Helpful staff, ever so prompt in replying email queries and rendering assistance readily
---
The hotel is new and comfortable with its simple design. The room with private sauna, balcony and cloth dryer. Free self laundry helps a lot! Friendly staff, and they pet reindeer in the garden, you can get food at reception to feed them. Great location just opposite to Information centre (most of activities are picking up there), and walking distance to the lake with ...
---
The apartment is great for group of friends or family, nicely furnished with all necessary cooking utensils. It is a bit far from the city centre, but with shuttle bus service which made it easy to access to downtown. As it is away from city, likely to see northern light and we really saw it just outside the veranda !!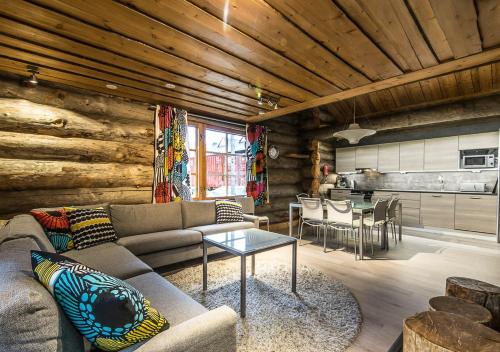 ---
Spacious and very near to ski resort
---
Explore more travel vacation rentals
More about Levi
Agoda.com offers a great choice of accommodation in Levi to suit every budget. With more than 290 hotels spread across the entire city, you are sure to find a property convenient for you. Many areas, each with a distinctive atmosphere, are just waiting to be discovered across the city. Levi has many attractions to explore with its fascinating past, intriguing present and exciting future. There are so many things to do, you may want to stay an extra week or so to experience them all. Book your next trip to Levi with Agoda, backed by our low price guarantee.