10 best hotels in Luang Prabang
Our top picks
Lowest price first
Nearest to
Best reviewed
See all
Sofitel Luang Prabang
Ban Mano,Luang Prabang - View on map
"The Hotel Luang Prabang is a splendid refuge in Luang Prabang. The rooms are spacious (belying its origins as a colonial prison), beautifully designed, and immaculately kept. Some rooms offer less light than others; however, the heat is a good reason to err on the side of 'dark'. As I was staying for 9 nights and planned to work for much of my visit, I was upgraded to one of the Heritage rooms that provided the right balance of windows and shade for my taste. I enjoyed the quality amenities; however, the most amazing feature of the rooms here are the beds, quite simply the most comfortable I've ever had. The kitchen is simply superlative and the staff knowledgable and accommodating to my vegetarian diet. While Luang Prabang has an abundance of restaurants, many of which are good, I kept returning to the Hotel as nothing else came close to its offerings. A lovely pool with ample interesting places to sit, both outside and inside, and spa round out the features of this property. The property, however lovely, would mean nothing without the warm, professional service offered by the young staff. I can't wait to return! "
Show more
See all
3 Nagas Luang Prabang MGallery by Sofitel
Luang Prabang Old Town,Luang Prabang - View on map
"me and my wife enjoyed the stay at the hotel very much. the room was clean and the bed was very comfortable. the location is excellent. most of all tourist attractions as well as restaurants and cafes were within walking distance. breakfast was also excellent, especially laotian dish which was very refined in european way. also enjoyed watching and photo-taking of the march of monks which proceeds just in front of the hotel while eating breakfast. unfrtunately the room was little cold at night even with air-con on. could be unbearable if the temperature go lower. our room was on the ground floor of the main building. footsteps were heard form upstaires but bearable level. nevertheless rooms upstaires are recommendable. price of the room was very high in the standard of bangkok hotels where we live, but this point is uncomparable to other hotels in luang prabang. the staff were very friendly but limited with information regarding tours. we chose to be comfortable there and all in all we were satisfied."
Show more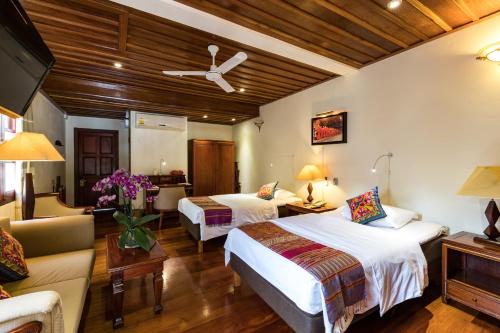 See all
Mekong Riverview Hotel
Luang Prabang Old Town,Luang Prabang - View on map
"Mekong River View Hotel has one of the best locations in Luang Prabang. The hotel is physically very pleasing to the eye with an exterior of white walls and teak. The reception staff are friendly and well trained. Our superior room was a bit on the cramped side though there are much larger rooms to choose from. The breakfast at their View Point Hotel was adequate and enjoyable. I can recommend this hotel but caution is needed about the price. There are equally good hotels in Luang Prabang with slightly less good position for 40% less."
Show more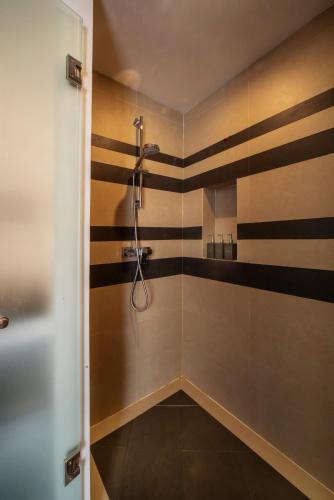 See all
The Belle Rive Boutique Hotel
Riverfront,Luang Prabang - View on map
"We highly recommend this hotel. Friendly service, nothing too much trouble, good management, great recommendations for Luang Prabang, the rooms are spotless clean and well designed for a relaxing stay. The hotel has a warm ambiance and lovely cafe area where we enjoyed reading papers and their selection of books. The location of the hotel is great to walk to the 6.30am alms walk by the monks, and for walking back from restaurants at night. The terrace has wonderful views of the mighty Mekong. Bycycles were provided at no charge, the breakfast options were plentiful (one of us loved the generous and delicious vegetable and noodle soup and the other devoured the eggs and western breakfast... all with Lao Coffee). Hotels in Luang Prabang are "pricey" - so relative to the other options this was a good find. Highly recommended. "
Show more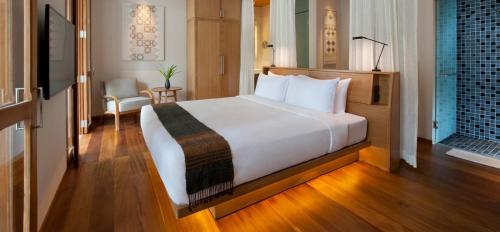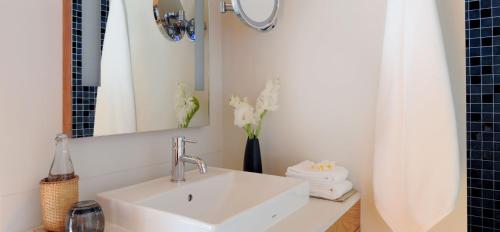 See all
Avani+ Luang Prabang Hotel
Town Center,Luang Prabang - View on map
"This property is absolutely beautiful and the location is excellent. Walking distance to pretty much everything you need to see in Luang Prabang. The Deluxe rooms are well-designed but small. We stayed in one overlooking the pool, and it has a lovely balcony to enjoy coffee and the view. Bathroom shower makes loud noises (on and off) but not an issue if it doesnt bother you. The staff are friendly and the service is good for Luang Prabang (better than my expectations). English communication is challenging for the staff but they respond with a smile and still make an effort to try. We had a water leaking issue in our room but the GM went above and beyond to ensure our overall experience was comfortable and memorable. The service and thoughtfulness shown by the hotel staff made a superb and excellent impression on us. Having stayed in many 5* hotels, I highly rate this property and recommend it to anyone looking for a luxury experience."
Show more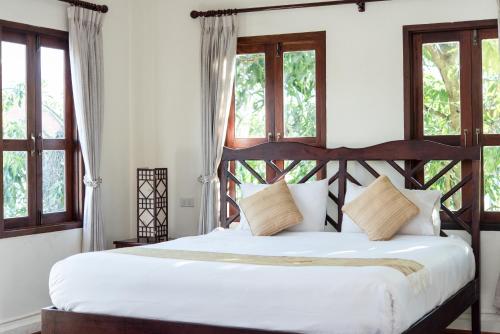 See all
Luang Prabang Legend Hotel
Town Center,Luang Prabang - View on map
"We got an exclusive deal from this Luang Prabang Legend Hotel via Agoda, so we were indeed happy and felt that we have had the most valuable deal for this stay. Good aspects about this place: New hotel, nice design, short walk to the main tourist street, good staff and management, all friendly and welcoming atmosphere, serve variety of breakfast with good taste. We definitely RECOMMEND THIS HOTEL for any travelers who are looking for hotel in Luang Prabang. You will sure be satisfied."
Show more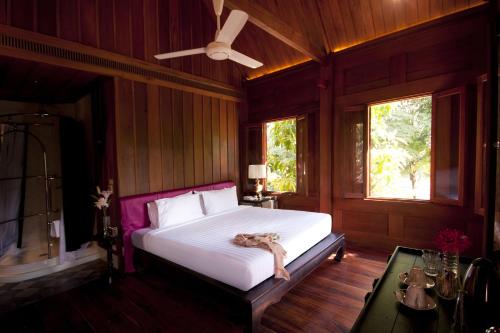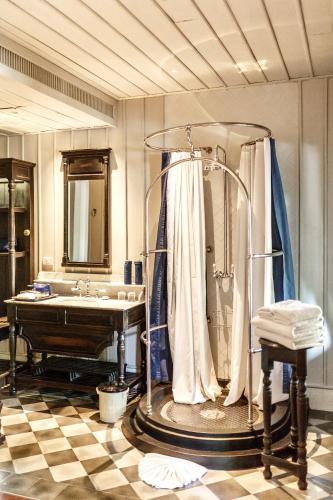 See all
Burasari Heritage Luang Prabang
Luang Prabang Old Town,Luang Prabang - View on map
"This is one of the hotel where picture form the website does not lie. There are many hotels where picture from the web looks so much better than the room but in this hotel, it is not the case. In fact, the actual look of the room and overall feel is better than the picture seen on the website. The room is not large but not too small either. Despite not being large, it is very cosy and great detailed and attention is paid to the furnishing of the room. Actually, the small size of the room make it even more cosy. The bathroom is also very well designed. The hotel lobby also very stylishly designed in colonial style with a billiard table for a game of pool. I had dinner and breakfast at the restaurant because the restaurant has such a great location overlooking the Nam Khan river. For those who prefer a indoor environment, you could also dine at the very stylish hotel lobby. The superb rooms and restaurant of the hotel is complimented by the generosity of the staff. I was upgraded to a deluxe room( i booked a superior room) with river view when i asked for a room on the second floor as all the superior rooms are located on the first floor. I highly recommend this hotel even though there are many good hotel in Luang Prabang. I am highly satisfied with what i get for the price i paid for and will not hesitate to return when i visit Luang Prabang again. One note of caution though: The bed rooms are bath rooms are joined no door for the bathroom, so there may be some privacy problem for some travelers. This hotel i my opinion is designed towards couples. "
Show more
See all
Maison Dalabua Luangprabang Hotel
Town Center,Luang Prabang - View on map
"We arrived here at 11:30pm after a long bus journey, and were immediately made to feel welcome, with welcome drinks and tips on where to get dinner at that hour. The grounds were truly amazing - it was like an enchanted garden. The room was perfect. Breakfast was good every morning (the home made jam is addictive!). No complaints at all. We stayed several days and thought we'd try somewhere else. After one night we returned here and stayed for the rest of our time in Luang Prabang. William the manager, and all the staff, are more than helpful and nothing is too much trouble. It truly was service with a smile! The free bikes are fantastic to cycle around town. The hotel is a little further out from town than others, possibly a 10-15 min walk, but this is no real issue and ensures you don't get woken up by the monks drumming early in the morning! We loved Maison Dalabua and can't recommend it enough - it was our home in Luang Prabang! "
Show more
See all
NamKhan Ecolodge
Ban Hathien,Luang Prabang - View on map
"Great place to stay in Luang Prabang, we decide to go because is just outside town and it takes ten minuts on your on bike or motorbike from the old town, dificult to find it but they are working on it as is just new place, actually they just opening the place and finishing. highly recommended if you like tranquility."
Show more
See all
Sala Prabang Hotel
Riverfront,Luang Prabang - View on map
"We were lucky to have witnessed the Songkran in Luang Prabang this year and Sala Prabang was an ideal place for it! My friends and I were were so fortunate to have the upstairs room facing the streets. It had a little courtyard with several big trees between our room and the street so we had some privacy. We got to see the celebration of the wetting of the passers-by (as the Songkran festivals do for blessings for the new year) It was so welcoming specially with the summer heat! Our breakfast was across the street but river front! Awesome view and good variety for breakfast, which is a bit difficult for us since we were vegetarians). The rooms were big and clean. We even had a balcony to dry our soaked clothes from the celebration! Sala Prabang's location was so close to the night market, the boat tours, the main streets, great eating places, local mom-and-pop restaurants, money changers, and even temples! We would definitely return here. It was one of our best vacations yet! And we do about 4-6 trips a year. We loved Luang Prabang and Sala Prabang!"
Show more
Fast facts about Luang Prabang, Laos
| | |
| --- | --- |
| Accommodations | 486 properties |
| Popular hotel | Kiridara Luang Prabang |
| Popular area | Town Center |
| Nightly rates from | $5 |
| Airport | Luang Prabang International Airport |
| Reasons to visit | Sightseeing, Nature, Culture |
Luang Prabang's best hotels with breakfast
---
Explore more travel vacation rentals
Find the Perfect Type of Accommodation
---
More about Luang Prabang
Located in northern Laos, Luang Prabang is the former capital of Laos and a popular tourist destination due to the many stunning temples and abundant natural beauty in the area. A UNESCO World Heritage city, Luang Prabang is situated on the
Mekong River
and traditional Laos and European influences can be seen in its architecture. The city is served by
Luang Prabang International Airport
but visitors often arrive by bus from Vientiane or Vang Vien.
Interesting sites in and around Luang Prabang include Mount Phou Si, the Pak Ou caves which area also known as the Buddha Caves, and the Kuang Si Falls where visitors can swim after trekking through rainforest trails. Within the city perimeters are several historic buildings of note, and temples such as
Wat Mai
and Wat Xieng Thong, both of which are places of deep religious importance within Laos.
Dining in Luang Prabang, as with anywhere in Laos, has much input from French cuisine. Restaurants on Sisavangvong Road along the Mekong River offer excellent sunset views and plenty of opportunity to sample some of the local delicacies. This city is full of historic and cultural charm.
There's much more to see and learn about Luang Prabang, and the interactive map on this page is a great way to find out where the attractions and hotels can be found in this exciting city.