10 best hotels in Orlando (FL)
Our top picks
Lowest price first
Nearest to
Best reviewed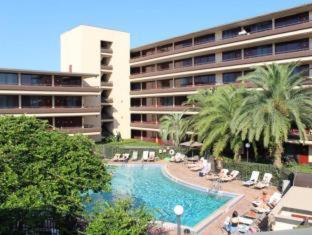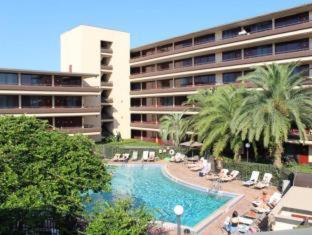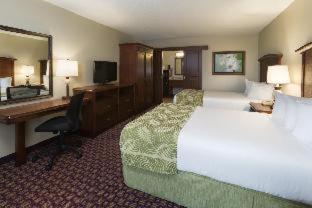 See all
Rosen Inn at Pointe Orlando
International Drive - Convention Center,Orlando (FL) - View on map
"If your a traveler who has a dog good hotels are hard to find. The Rosen Inn at Pointe Orlando is great for a family with a pet. They have plenty of space to exercise your pet, rooms specific for your needs. The hotel is located right across from Point Orlando shopping and restaurants so if you want to go out for dinner your not far away. Also their buffet restaurant on site or Zebras lounge serve good food at very reasonable prices. The Rosen Inn is also only about 5 miles from Disney so travel is a breeze. There are three pools to relax by and a 24 hour on site store for snacks, coffee etc."
Show more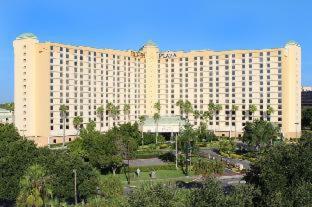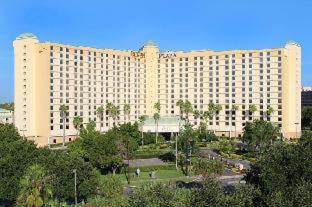 See all
Rosen Plaza Hotel
International Drive - Convention Center,Orlando (FL) - View on map
"Stayed at the Rosen Plaza for a business trip. Because of the attentiveness of the staff and the amenities, it felt more like a vacation. The next time I visit Orlando I will definitely stay here again. Minutes from Disney and Sea World and the Airport. Definitely check them out first for a quality stay."
Show more
Avg price per night
$ 142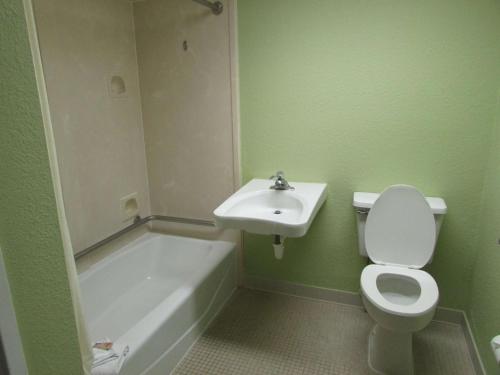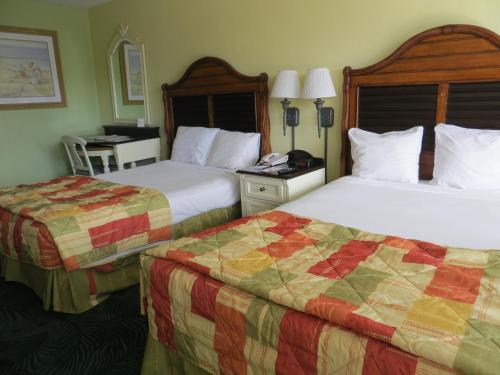 See all
See all
Maingate Lakeside Resort
Disney Downtown Lake Buena Vista,Orlando (FL) - View on map
"We did not travel with our kids but wished we did it's a very nice hotel almost like a resort with the activities they provide for the whole family. As well as being very clean 👍👍. We will definitely be back with the kids next time. We normally travel to Orlando for the parks but we are coming back next time to spend a day at this hotel with the kids..."
Show more
See all
DoubleTree by Hilton Hotel Orlando at SeaWorld
International Drive South - Sea World,Orlando (FL) - View on map
"I forgot that double tree hotels had their oatmeal chocolate chip cookies upon checking in. We tried to update our reservation a couple weeks before we arrived to switch from two queen beds to a king bed but they couldn't accommodate us due to being fully booked. They gave us the option of trying to switch on our 2nd night but we were too tired to do so. It was interesting staying at a garden style hotel after being used to taller buildings. It was nice walking around the property and they had so many activities and we appreciated restaurants being open til late at night. We would love to see a more expansive menu for the Laguna restaurant. Other than that, the service was great. The bathrooms were a little outdated too and could use a little renovating. "
Show more
Avg price per night
$ 135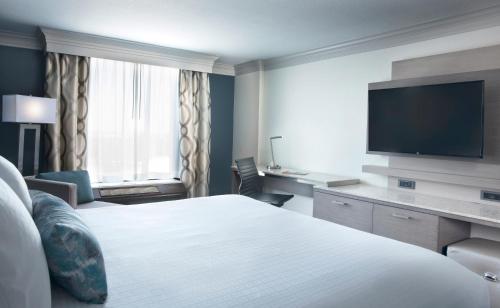 See all
Rosen Centre Hotel
International Drive North - Universal,Orlando (FL) - View on map
"I do a lot of traveling throughout the year and many hotels have been pleasant; Rosen Centre, however, stood out. Everything from the front desk to the cleaning crew, everyone was excellent. First impression is everything - I was greeted with a friendly face at the front desk and she didn't hesitate to accommodate me with my requests. Rosen Centre is conveniently located next to the convention center and only a mile from ICON and a 15-minute Uber ride to Universal Studios. The hotel itself is very clean, it offered variety of restaurants and bars that open late for night owl like me. The is comfortable and they are generous with pillows. I will definitely stay at Rosen Centre again next time I visit Orlando. "
Show more
Avg price per night
$ 206
See all
Rosen Inn Lake Buena Vista Orlando
Disney Downtown Lake Buena Vista,Orlando (FL) - View on map
"This is very clean and quiet hotel. The staff is very nice and helpful. I'm traveling around Florida at the moment and this is the best place I stayed at. I will come back here in the future."
Show more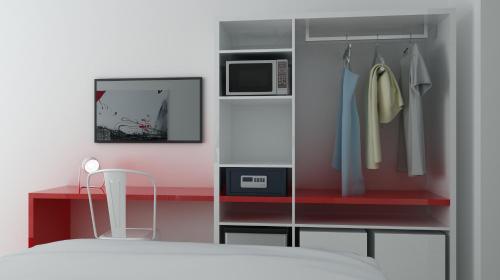 See all
GreenPoint Hotel Kissimmee
Disney Maingate - Celebration Area,Orlando (FL) - View on map
"There were often bugs in the rooms, like beetles. Room service forgot to restock some things a few nights in a row. Breakfast was wonderful. Service was wonderful too. For the price in the Orlando area, theme park area, this was a nice budget hotel. We were at the parks all day everyday so sped in a whole bunch on a room didn't make sense. If you are in this situation, I would recommend this hotel. "
Show more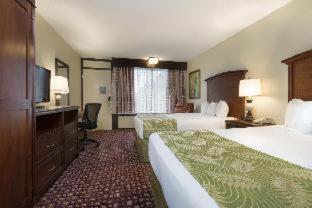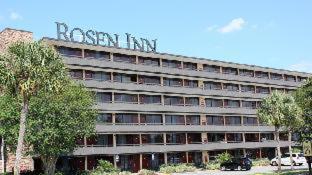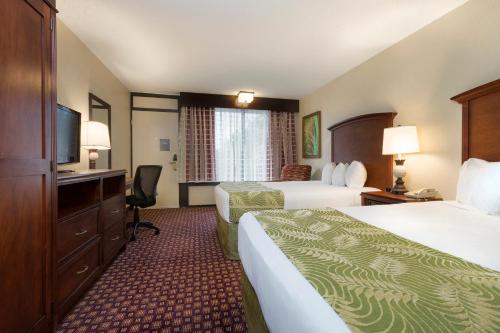 See all
Rosen Inn International
International Drive North - Universal,Orlando (FL) - View on map
"Location, location and best value for Orlando. Has no resort fees, free parking and great internet. I come to play golf in Orlando and when I stay at any Rosen properties I have the best value for my money because there is no hidden fees, easy access to any area, the bathrooms are the cleanest of any older properties I stayed in. Their maintenance property manager is top notch. The only thing that they could do better is update and have brighter colors instead of drab brown colors. It would make the rooms brighter and bigger. By far, they are the cleanest bathrooms and water pressure on all floors are great."
Show more
See all
Days Inn by Wyndham Orlando Near Millenia Mall
Midtown,Orlando (FL) - View on map
"We only had a one night layover. Had to wait a bit in line to check in as there was only one clerk until another came about 15 minutes later. The staff was efficient and personable. It is an older hotel but they have done some nice upgrades as far as decoration, bedding etc. There is not a whole lot you can do with an older building and I would rather see they try to do their best keeping it fresh rather than the waste of tearing down a building as so many do. Suggestions about our particular room #204. The phone did not work, every once in a while the night stand should be pulled out and vacuumed behind, the bathtub should be re-caulked with clean white caulk and the tub faucet is not attached to the wall so is loose and could cause problems. Breakfast should be advertised as 'Continental' as we were expecting a regular breakfast. All in all I would stay there again due to the good service of staff and the great price."
Show more
Fast facts about Orlando (FL), United States
| | |
| --- | --- |
| Accommodations | 9,649 properties |
| Popular hotel | Rosen Inn at Pointe Orlando |
| Popular area | Disney - Maingate West |
| Nightly rates from | $22 |
| Airport | Orlando International Airport |
| Reasons to visit | Restaurants, Family fun, Shopping |
5-star hotels in Orlando (FL)
---
Our stay was almost perfect. We had a room with a breathtaking view of the golf course. Staff were excellent and super-friendly. I would definitely come back again. However, one last thing you should take note of. The prices booked through these booking sites ARE NOT FINAL. They charged us a "Resort fee" which was around 30 Dollars per night. It left a bitter taste of...
---
Loyalty Vacation staff have all the way prowided us with all information we possibly need for an successful stay. So hereafter we will look for å home represented by Loyalty. Thank you so much!
---
Check in 8.45pm, check out 10am cleaners came knocking at 9.45. No sitting room, no blackout blinds. No plug for bath.supposive kitchen in a small cupboard with no kettle.avoid this place. Much better value and apartments on site. This is a 2 bed condo split in two to make 2 units and is awful.woke at 7.30am to hedge cutting outside bedroom. No response from letting ag...
Genevieve
, United Kingdom
---
Orlando (FL)'s best hotels with breakfast
---
Explore more travel vacation rentals
More about Orlando (FL)
When Walt Disney turned his attention to Orlando in 1965, it was little more than a backwater town that made its living from orange cultivation. Seven years later, Disney's flagship theme park opened, redefining the modern amusement park. Today, Orlando receives upwards of 50 million visitors per year, making it one of the most-visited cities in the US.
Orlando International Airport
evolved alongside this fast-growing holiday destination, and its four airside terminals are well equipped to handle the millions of passengers streaming through each year. Passengers arriving late at night can stay in the airport hotel. Otherwise, it's convenient to travel on and stay in one of the major hotels in Orlando's city center.
The three biggest theme parks are
Walt Disney World
,
SeaWorld
, and
Universal Studios
. These parks are constantly vying for recognition, and visitors enjoy better attractions and greater discounts in the process.
There's no question that Orlando is a purpose-built city with children in mind, but there's still plenty to thrill parents in and out of the parks. The city itself is separate from the parks district, and it overflows with designer boutiques and fine-dining restaurants. Between the production troupes inside the parks and the chic dance clubs and lounges attached to hotels in Orlando, there's as much to do after dark as there is during the daytime.
Find the most suitable accommodation for you by clicking on our interactive map and exploring Orlando for hotels and must-see destinations.