5-star hotels in Palmerston North
---
Due to our error in booking the owner was extremely helpful in sourcing other accommodation for me as she went out of her way to help. Returned 2 nights later and enjoyed my stay as unit was very comfortable and spotlessly clean. This is a very good place to stay close to town and local amnesties and rooms are very quiet due to location, would stay again and recommend ...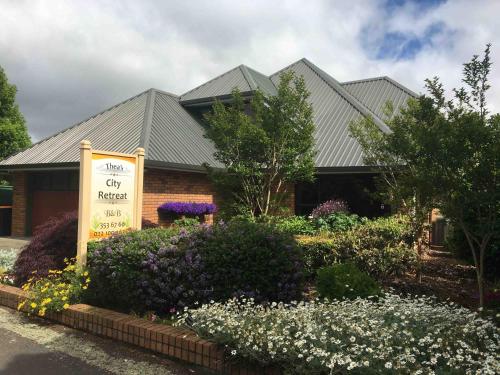 ---
The master Thea and the dog who is molly are so kindest and wonderful treating to us. Especially the master brought us to the park to find Palmerston North culture and lifestyle. Special thanks to molly who is a good girl to have big fun with us. Again thank you such wonderful trip
---
Traveler impressions of Palmerston North
Palmerston is OK, its inoffensive, the food is OK but not exciting. Its a handy stopover on the way to Wellington or a reasonably priced conference venue, There's nothing much to do but its safe a clean.
The best thing about Palmerston north is leaving it. I would not recommend it for a holiday _ a great town to drive straight through.
A smaller town than most other NZ cities, Palmerston North still has the friendly side of NZ in it that some of the other bigger cities have lost.
1. People are friendly and you can get most information and help from i-SITE at The Square 2. It is near to many tourists' places, eg.
---
Discover the neighborhoods of Palmerston North
---
Find the Perfect Type of Accommodation
---
More about Palmerston North
Agoda.com features accommodation options from all over town. From high end international chain hotels to family run guesthouses, demands of all travelers are met. With more than 66 hotels spread across the entire city, you are sure to find a property convenient for you. Visitors have no trouble associating New Zealand Rugby Museum, Esplanade Scenic Railway, Palmerston North Airport with Palmerston North. Enjoy the history and beauty of Palmerston North by visiting one of 4 monuments around town. Many monuments such as Esplanade Scenic Railway, Te Manawa are regarded as the city's heritage. Although there's plenty of pleasure to be had simply walking around the city, there are 1 museums and galleries in Palmerston North that deserve some of your time. Agoda.com offers professional reviews and ratings of hotels in Palmerston North so you can enjoy the perfect stay.