10 best hotels in Penang
Our top picks
Lowest price first
Nearest to
Best reviewed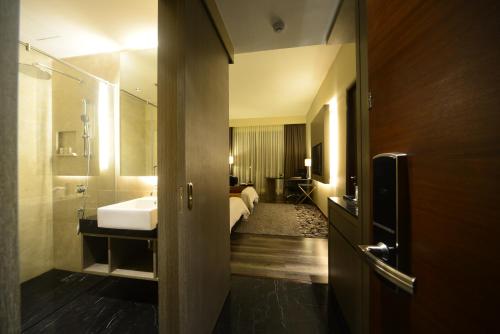 See all
The Light Hotel Penang
Seberang Jaya,Penang - View on map
"Best Hotel in penang at peninsula Malaysia. Variety if breakfast menu and all are delicious. Staffs are very friendly and accommodative. Walking distance to food stalls and nasi kandar , banks etc"
Show more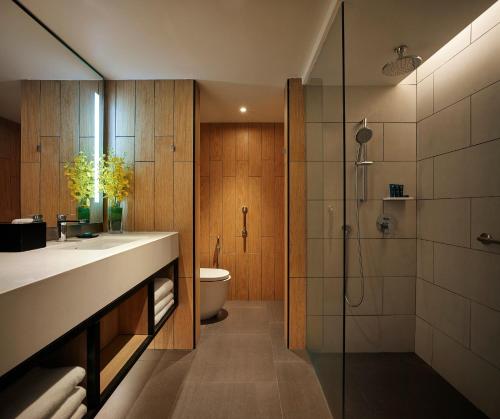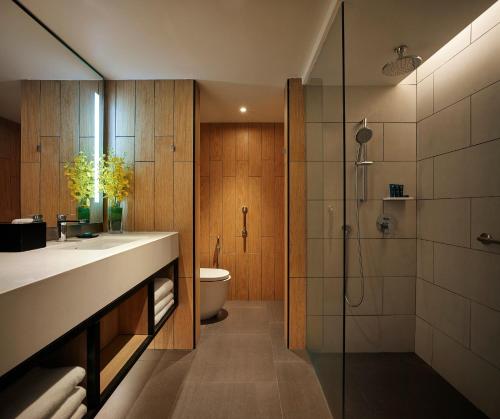 See all
PARKROYAL Penang Resort
Batu Ferringhi,Penang - View on map
"Had in room dining which was great (ordered from Gustusso kitchen)."
See all
DoubleTree Resort by Hilton Penang
Batu Ferringhi,Penang - View on map
"Stayed: 2 Night, Sky Terrace Suite Thumbs up: Chris meeting us upon arrival at the lobby & gave us speedy check in. Ensuring us for a room as we were early. Went for lunch & chris met us at the hotel's restaurant( makan kitchen) personally to pass the room cards to us ensuring everything is all ready. Shanaka: for always checking up on my partner & i. Asking about the quality of the food & remembered that we didnt finished our nasi goreng even asked if there was something wrong. Went the extra miles to find a florist near the hotel that i could arrange for flower delivery for my partner. Beautiful room, nice view. Warm staffs from start to end. Truly a DoubleTree standard. The best DoubleTree in Malaysia. Staffs from JB & KL should learn from Penang as staffs here are way more warmer & friendlier. "
Show more
See all
Iconic Hotel Prai Penang
Seberang Perai,Penang - View on map
"When I first booked the hotel, didn't know what to expect since it's located in a 'not so happening' area of Penang. What greeted me simply blew me away: a modern hotel with very friendly & attentive staff. Check in was very straightforward & since I had already informed the hotel about my wheelchair bound mum, they even had it ready for her! The staff are always smiling & greeting you at every available opportunity. They even offered free cotton candy from the cotton candy maker located next to d reception. The welcome drink and cold face towel were so refreshing too. The room is not too big but very tastefully decorated with modern fittings. The king-sized bed was massive! Very comfy & soft pillows too. All items found in d mini bar are free (coke, water bottles & a can of Chrysanthemum tea). It's an open wardrobe here. Bathrobe is provided. TV has a number of good Astro channels. Breakfast was the best: awesome variety & delicious. Free coffee at lobby. Will definitely come again."
Show more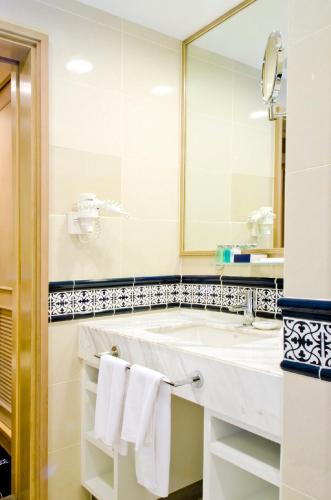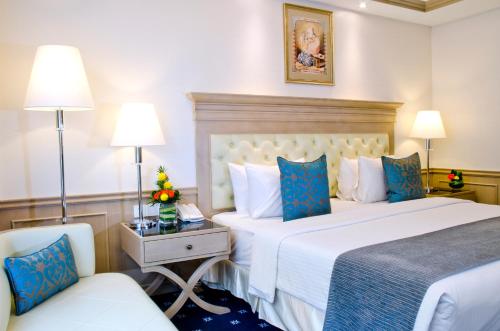 See all
Royale Chulan Penang
Georgetown,Penang - View on map
"Our stay at The Royale Bintang Penang Hotel was a really enjoyable stay. The hotel is very conveniently located to anything and everything you would want to see. The rooms are clean and spacious. The staff are very friendly and helpful. The restaurant also provides a very comprehensive and well rounded morning buffet. The manager who greeted and seated us was especially pleasant and it was a nice welcome. I would also like to say that management is also very pleasant. I wanted to mention this because we ran into a nicely dressed gentlemen who must have been the general manager in the elevator and then outside the restaurant. I am sorry I didn't get his name, but he took time to explain some of the history of his hotel. His warm and friendly manner was greatly appreciated. I highly recommend this hotel to anyone who wishes to have a memorable stay in Penang."
Show more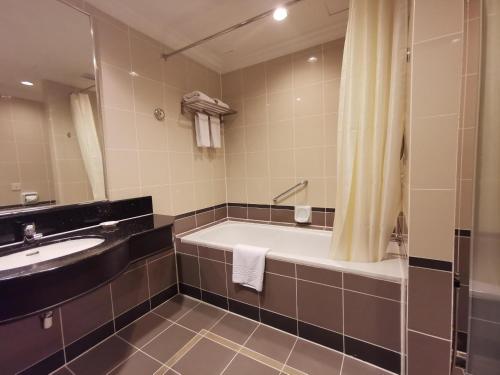 See all
Bayview Hotel Georgetown
Georgetown,Penang - View on map
"1st time we came to Penang, we stayed here because of the location. It is at the very top of jalan penang and there are so many things around. Bars behind the hotel, places to eat within 2 minutes walk, street market within 3 minutes and at the end of the street market, shopping centers are pretty much accross the road! Although there are other hotels that are located on jalan penang itself, bayview still wins hands down on location. The fact that its at the top of the street means a slightly quieter atmosphere. I mean, you don't want to step out of the hotel 1st thing in the morning to see some locals sleeping on the street, do you? Because that's what you'd get if you stay at the hotels on jalan penang. The band they constantly have performing each night is very good too. Sometimes after a hot day walking around or shopping or whatever you do in penang, you just want to relax and have a drink or two and listen to the band singing your all time favourites and do shout outs when you request a song (or 10!). We came back to penang a year later. And even though we originally wanted to stay in a resort around batu ferringhi, we decided we loved bayview the 1st time and we'd show that appreciation by returning. And were we glad we did. We arrived in the island quite late and was exhausted. We checked in at about 11:30 pm and Izhan (forgot the spelling of the name) asked if this was our first time in penang, so we told him we were there the previous year. After what seemed like 5 seconds, he thanked us for returning to bayview and upgraded us from superior room to premier! That's not even the next level of room up (superior then deluxe then premier then suite). At 11:30 at night after a long flight, I don't ever remember having much energy but I was jumping up and down. So thank you! Overall, aside from location, value, facilities available and all other things they advertise, experience like mine is not something you always get at other hotels. Thumbs up"
Show more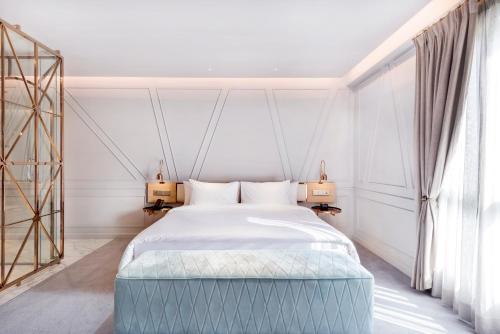 See all
The Prestige Hotel Penang
Georgetown,Penang - View on map
"The Prestige, a newly hotel in Penang Island. The design for the hotel is incredible. From the lobby through the elevator and corridor to the room, each spot is exceptionally modern beauty design. The glasshouse cafe or restaurant where you can enjoy your welcome drink and breakfast here, the decor is really beauty and comfort. You can sit and enjoy your foods, chatting with others, taking selfie and it really felt warm. The hotel's breakfast is varied and delicious. The room is very special and nice decor, the water pressure is strong and shower in the bathroom is very comfortable. Even they provided high quality toiletries. There are many hidden light in the room, you can switch the feeling you want according to your preferences. A big screen Smart Tv is available in the room where you can listen songs or watch movies through Youtube. Beside that, the wifi is good too. I always seek for an extraordinary style for my vacation, and this really let me feel so great with overall."
Show more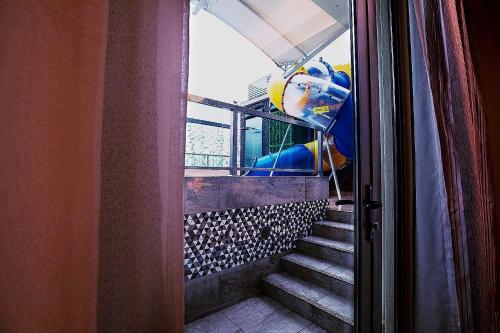 See all
Ixora Hotel Penang
Seberang Perai,Penang - View on map
"Had a one night stay during my recent business trip. Everyone was saying that this is the best hotel they had ever stay of all the business trips we travelled around Malaysia. Back to this hotel, I would say the location is quite strategic and there is a shopping mall beside this hotel. This hotel is quite near to Penang bridge so if you opt to travel to the island for a visit is definitely not a major issue but provided you must have a car to travel around to try the local food. Hotel room is spacious, clean, modern, air-conditioner is very cooling, touch and go security to access to the rooms, free wifi provided, security box, breakfast was good and comparable to Cititel Penang and Bayview Hotel in the island. This hotel is a much better choice for both business or family vacation as compare to the opposite road Pearl View Hotel which is a nightmare for me."
Show more
See all
The Blanket Hotel Seberang Jaya
Seberang Jaya,Penang - View on map
"We have a wedding to attend at seberang jaya and it was a last minute plan to attend the wedding in Penang. We booked the hotel only 2days upfront and it is 5min away from the Wedding Hall. The hotel is very clean and neat... and the Staff are friendly."
Show more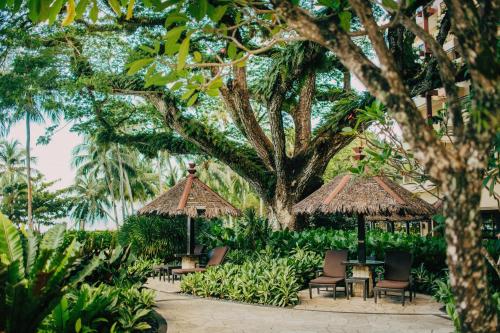 See all
Shangri-La Rasa Sayang, Penang
Batu Ferringhi,Penang - View on map
"I can say Shangri-La's Rasa Sayang Resort is the most luxury hotel in Penang since we stayed 4 hotels during our trip. The lovely beautifully landscaped gardens and very nice beach just beside of the hotel are the most part what I love. You know the facilities and the service and the breakfast of Shangri-La is no doubt absolutely great. But I found only the ones who have a great time are me and my husband. My 9 years old and 7 years old kids felt boring. Not any fun for kids. Swimming pool is not any for kids (like slides) comparing the Hardrock Hotel which we stayed just before Shangri-La. So I recommand the couple or the family with big children choose this resort. That will the best choice. "
Show more
Fast facts about Penang, Malaysia
| | |
| --- | --- |
| Accommodations | 3,288 properties |
| Popular hotel | Hotel Sentral Seaview Penang @ Beachfront |
| Popular area | Georgetown |
| Nightly rates from | $5 |
| Airport | Penang International Airport |
| Reasons to visit | Restaurants, Sightseeing, Beaches |
Traveler impressions of Penang
when all the large shopping malls, including the large new glitzy ones can begin to put toilet paper in the toilets the comfort of all tourists would increase dramatically.
It's an old town they use as a tourist trap. Shops touting junk everywhere, and the heat is breathtaking.
The shopping mall is very big. Plenty of entertainments because there are many shops, cafes and restaurants etc are available.
Well managed by state goverment compare the rest of the state from Malaysia. Believe that tourism & import export business bring great income to the resident.
1.Penang actually is a nice place to visit, if you visit downtown area possible you find more food places, however if you like sun and beaches, you may stay around that area to enjoy.
I like foods at Penang very much. Specially Asam Laksa at Air Itam. I like Mee Prawn, Curry Mee,Yam Rice, rojak n.
nice to visit penang and everything is cheap except there is a need to bargain the price with taxi driver
A good place to visit, a lot of nice foods. George town is a place that can explore the traditional culture and history.
Penang is always a great place to visit & my favourite is Feringghi Beach & hawker stalls on Gurney Road.
Lovely city , better than Kuala Lumpur the capital of Malaysia, there are musimums. , cultural , wild life of animals , mountains , beaches ,
Places to visit - the sleeping buddha in pulau tikus, Penang hill,Kek Lo Se Temple in Air Hitim. Snake Temple in Bayar Lepas
A good place & value of money for vacation. Historical places, variety delicious foods (drinks), beaches, temples.
Penang is good for business travellers and medication , there is no fun place for travellers travel with young childrens , the traffic at certain time and road very poor , the peoples in Penang is not welcome the visitors , my friends from Jakarta did mention peoples in Penang not friendly.
Nice location for family or couples to explore. Nice food is everywhere and have alot of artwork can be found in the street.
Penang is a good place for eat and sightseeing. But most of the historical place is under maintenance.
Top notch for wall street art attraction. A must visit through Penang bridge. Somne local attractions such as 3D muzium.
Penang has a great sightseeing and nature. the most interesting idea about penang is Food and restaurants.
Good place for short holiday, though is a bit crowded as it was a long weekend and public holidays The hawker food has many places to offer
a nice place to visit if u are in malaysia. it has and aipoirt where u can fly in from kuala lumpur or singapore.
david gunaseelan
, Malaysia
a nice part of malaysia , richin history , spend ur time walking in thge city tahts the best to discover the city.
david gunaseelan
, Malaysia
The community people are very friendly, very safe travelling at night, not to worry about the food, as there are plenty of local good food available till the nights, hop in city tour bus available, all the road signs are well plan.
The food is marvellous, enjoy shopping, relax at beach & nice sight seeing. Bukit Bendera is enjoy & fund but the "Q" system has to be improved (quota for fast lane & normal Q) Vehicles to jetty "Q" has to be improved better - 2 lanes is needed to jetty to avoid any incident especially tourist outside Penang.
Great food. Need massive improvement on traffic jams. Need massive improvement on the way how people sent into train at Penang Hill.
A fascinating cultural experience with lots of history to explore. Georgetown offers some great photographic opportunities.
It is a historical place to visit. There are a lot of delicous food. It has some beaches, so basically weather is warm.
Would make a good get away trip for families with kids, fun for all the ages with good food and entertainment.
Street food is great. Many types of street food are easily available. Avoid places where tourists congregate like Gurney Drive food centre.
Great place to spend with families and friends. Got a lot of foods and place to visit. Penang divided into 2, the mainland and the Island.
WAN AHMAD IKHFAN
, Malaysia
Must visit places including Kek Lok Si, Batu Ferringhi Beach, Blue Mansion, Pinang Peranakan Mansion
Penang is a well-organised state as compared to other states in Malaysia. There is good food everywhere.
---
Penang's best hotels with breakfast
---
Frequently asked questions
What's the average price of a hotel in Penang?
The average price for a 3-star hotel in Penang is 46 USD, the average price for a 4-star hotel in Penang is 78 USD, and the average price for a 5-star hotel in Penang is 65 USD.
What's the average price of a hotel in Penang this weekend?
The average price for a 3-star hotel in Penang this weekend is 51 USD, the average price for a 4-star hotel in Penang is 82 USD, and the average price for a 5-star hotel in Penang is 68 USD.
What's the average price of a hotel in Penang tonight?
The average price for a 3-star hotel in Penang tonight is 48 USD, the average price for a 4-star hotel in Penang is 82 USD, and the average price for a 5-star hotel in Penang is 59 USD.
What are the best hotels in Penang near Penang International Airport?
What are the best hotels in Penang near Penang Peranakan Mansion?
What are the best hotels in Penang near Gurney Plaza?
What are the most popular hotels in Penang?
What are the best hotels in Penang for couples?
What are the best hotels in Penang for families?
What hotels in Penang have the best views?
What hotels in Penang have the best breakfast?
What's the best neighborhood in Penang to stay in?
Popular neighborhoods among travelers staying in Penang include Georgetown, Batu Ferringhi, and Gurney Drive.
Explore more travel vacation rentals
Find the Perfect Type of Accommodation
---
More about Penang
From its humble beginnings as a trading port, the city of Penang has evolved over the last two centuries into a tourist destination prized for its beaches, historic architecture, affordable accommodation and amazing food. Accommodation spans quaint hotels and inns in historic neighborhoods and luxury beach resorts. The latter are more popular, as most tourists prefer to venture into the colonial enclaves by day, returning to the beaches and resort restaurants and clubs before nightfall.
Penang's capital city,
Georgetown
, was awarded UNESCO World Heritage status for its fantastic historic neighborhoods. Highlights include Cheong Fatt Tze Mansion and its boutique accommodation, Fort Cornwallis, and the Old City Hall. The hotels in Georgetown are well located for visiting temples and museums.
The newest and most extensive beach resorts are at
Batu Ferringhi
. It sits on the northern rim of the island and features an enviable spread of seafood restaurants and boutiques along the beach. So many Penang hotels are found here that competition drives down prices, especially in the off-season.
Penang International Airport
is one of the best in Malaysia, and it operates flights to major cities across Southeast Asia and the South Pacific. Peak season begins right before Christmas and continues through Chinese New Year, which usually falls in late January or early February. Hotels in Penang charge the highest rates at this time, with the best deals are offered to early bookers.
Be sure to check out the interactive map of Penang for information on hotel locations, attractions, and must-see destinations.