10 best hotels in Port Douglas
Our top picks
Lowest price first
Nearest to
Best reviewed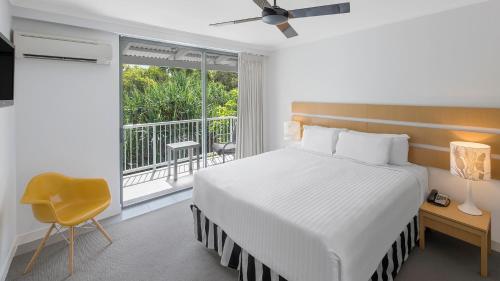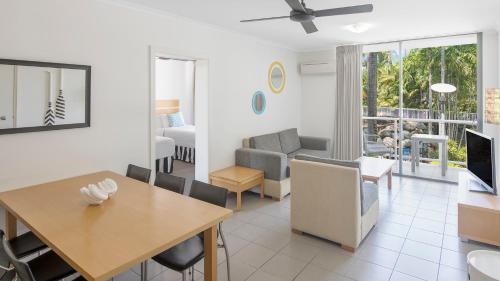 See all
Oaks Port Douglas Resort
South Port Douglas,Port Douglas - View on map
"Great place for a few days with friends. Also good for families. Lovely staff, nice pool, very relaxed atmosphere and great bar. Restaurant is a bit pricey especially given the amazing food options available in Port Douglas. "
Show more
Avg price per night
$ 187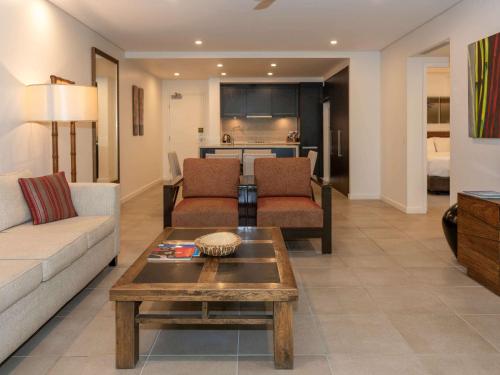 See all
Pullman Port Douglas Sea Temple Resort & Spa
South Port Douglas,Port Douglas - View on map
"The getaway holiday in the Pullman Port Douglas was great ! the room and the facilities at the hotel were excellent. The staff were friendly and accommodating without being obtrusive. The atmosphere was relaxing and just what was required to take that well earned break from the hectic work and normal life schedule. The Port Douglas are is beautiful and the barrier reef was fantastic. Loved the place and rates up there with a few others as one of the best places to have a holiday. "
Show more
Avg price per night
$ 192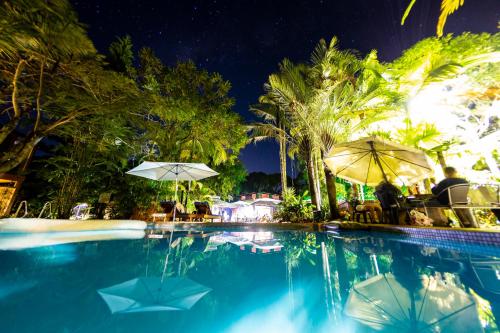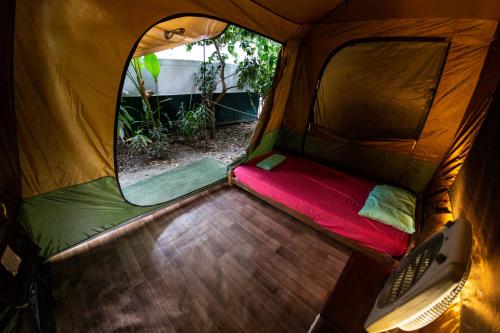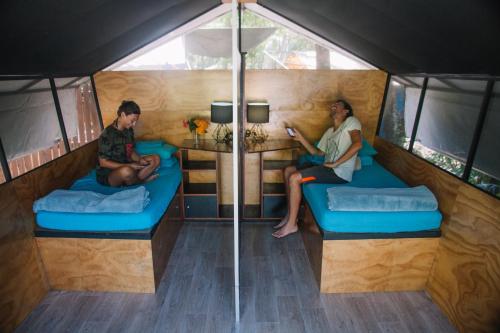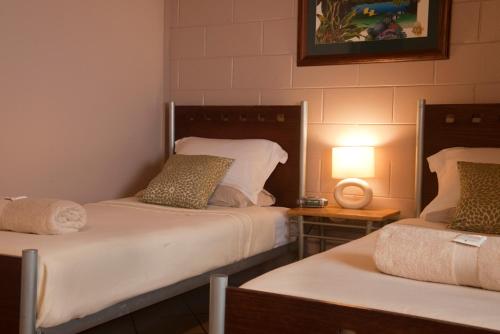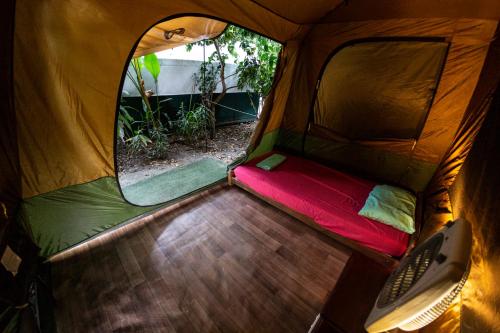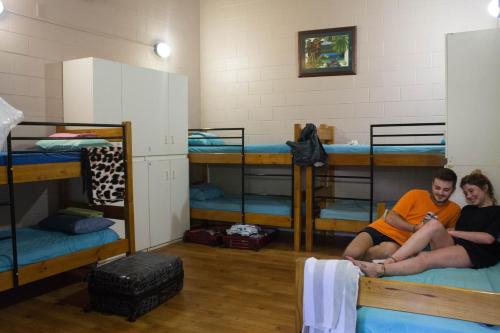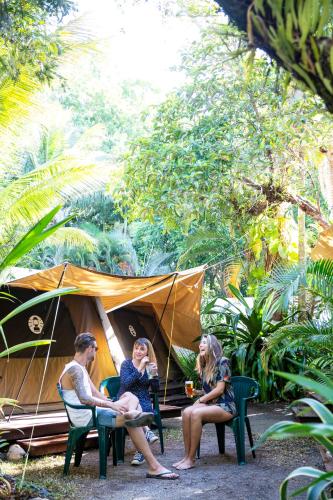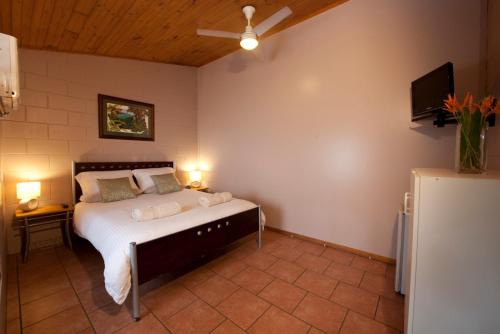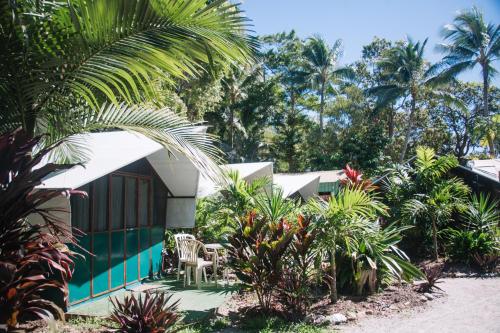 See all
Dougies Backpackers Resort
North Port Douglas,Port Douglas - View on map
"Would definitely recommend, great value for money, bed very comfortable & room very clean, was share bathroom which were spotless and plenty of them. Nice pool area & bar & kitchen facilities that you are able to use. And as for the staff Nikki & Michael at the reception were very welcoming really made you feel at home, they could not have been better anywhere. Keep up the good work guys will definitely be back & look forward to catching up again. Cheers Graham & Danny."
Show more
See all
Ramada Resort by Wyndham Port Douglas
South Port Douglas,Port Douglas - View on map
"i lovely the treetops hotel it was very welcoming on arrival with the fire torches going and beautiful water lilly ponds.it made you feel relaxed and instantly on hoildays because of the wonderful tropical atmosphere.our room had lovely decor and was services everyday which was fantastic.the staff were friendly and helpful with directions into port douglas and with the assistance they provided with booking day trips as well.it was a very enjoyable and positive experience and i would recommend treetops to any of my friends and would gladly stay there again if i returned to port douglas for a holiday in the future."
Show more
Avg price per night
$ 139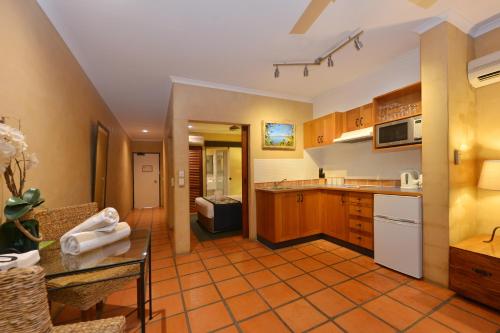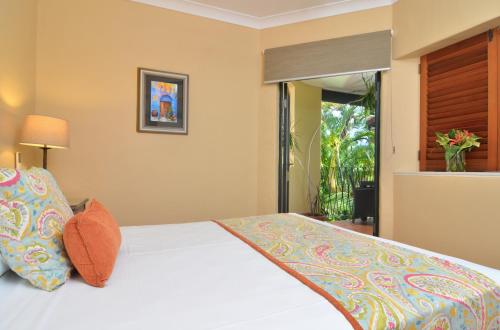 See all
Villa San Michele Apartments
North Port Douglas,Port Douglas - View on map
"We were in Port Douglas to go and dive the Great Barrier Reef. The apartment is close to the wharf and right down in the happening area of Port Douglas. It is also close to a grocery and many restaurants. We came in late so was not greeted by the staff but they left a note so we could easily get to our apartment. There was also a car park so we didn't have to leave our rental car on the street. I would recommend the apartments to anyone going to Port Douglas."
Show more
Avg price per night
$ 135
See all
Mantra PortSea Port Douglas
North Port Douglas,Port Douglas - View on map
"We went on our first trip with our 5 month old baby and loved our stay at the Mantra Portsea. We had the studio apartment, which was perfect for us. The staff is extremely friendly and helpful. The bed was super comfy, the bathroom had a big hot tub style bath tub and we had a big balcony overlooking the pool. We had everything at our finger tips: The beach is 7 min walk away and Surfy's was one of our favourite, laid back, kids friendly restaurants (we went twice to have the salmon and wagyu again). A short 10 min stroll takes you to Port Douglas town and 15 min to the marina. Breakfast was great with something delicious for everyone and just enough variety for a week's stay: toasted ham & cheese croissants, granola, yogurt, lattes, cereal, toast, pancakes, juice, etc. We took advantage of all facilities: the laguna pool (ideal for kids), the lap pool (ideal for couples and singles, who want a bit of quiet), we played tennis and had crocodile (!) spring rolls at the pool bar."
Show more
Avg price per night
$ 213
See all
Sheraton Grand Mirage Resort, Port Douglas
North Port Douglas,Port Douglas - View on map
"Dear Maria, Thank you for choosing to stay at the Sheraton Grand Mirage Resort, Port Douglas and providing your honest feedback on the Guest Satisfaction Survey. Providing the highest level of hospitality is our number one priority and we sincerely apologize for falling short of meeting your expectations. As a teachable moment, we have shared your feedback with the appropriate hotel team to ensure the necessary guidelines are in place to prevent the issues you experienced during the power outage from occurring in the future. My apologies also that the letter was missed from being delivered to your room. Whilst the power outage is not typical and beyond our control please contact us so we may add some enhancements and assist for a future stay. I understand you have booked through Agoda and we approve a refund from them for the 2 nights. Once again, thank you for taking the time to share your feedback. If you ever choose to come back to Port Douglas please reach out to me personall"
Show more
Avg price per night
$ 409
See all
Peppers Beach Club Port Douglas
North Port Douglas,Port Douglas - View on map
"We were in Port Douglas for 5 nights. It was one of the best relaxing tropical holidays we've experienced. The staff on arrival were fantasti. The room was ready well before expected so our early arrival was no pproblem. The room we small but more than adequate with a big bathroom and a brilliant spa balcony with views of the pool area. There was never any noise, the pool was warm and clean. There were constantly staff in the gardens tidying up and keeping everything beautiful. The buffet breakfast was mainly continental so if you pay for full breakfasts be aware you will have to select from a menu for eggs and other extras. This was how things were during our experience anyway. The staff the restaurant were friendly and talkative, very attentive and not once seem bothered by bringing food and cocktails to us by the pool when it started to rain. The hotel is so easily within walking distance to 4mile beach and Macrossan street. I really can't fault the place and would most definitely return. "
Show more
Avg price per night
$ 384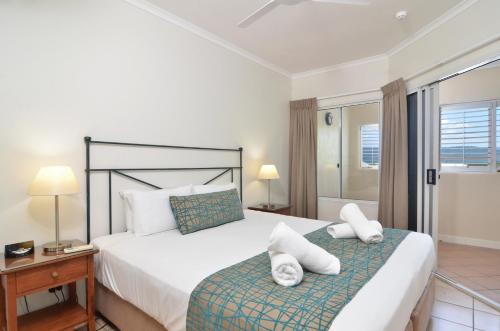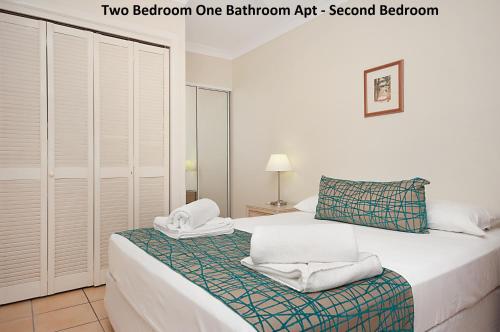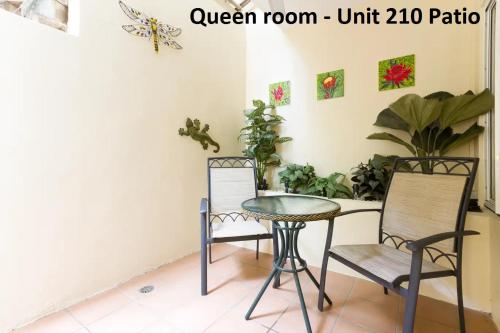 See all
The Newport on Macrossan
North Port Douglas,Port Douglas - View on map
"My girlfriend stayed at the Newport on Macrossan for about one week. Overall, the place was great value for what we paid although, admittedly, it was in the low season. I want to hit the highlights of the place first. The location is excellent. You're right in the middle of Port Douglas, across the street from the supermarket and walking distance from the harbor. Those who have't visited Port Douglas yet..it is a small town and everything kind of centers around Macrossan, so the Newport is great as far as location. The other wonderful thing is Patrick…the property manager. The dude is high energy, very friendly, and was very accommodating! We checked in and we weren't too keen on our room and asked if we could upgrade. He did so and did it without an inkling of regret even though they were short staffed since it was offseason. My girlfriend and I made a mistake by not moving rooms when we said we would, and I think Patrick had to clean the room all by himself because we messed up! Anyway, the guy is really helpful and accommodating! Thanks Patrick! I recommend going with the suite since the smaller rooms are quite tiny. The suite gives you a lot more room and the ability to cook from groceries you can buy across the street…important since eating out is so expensive in Port Douglas! The rooms are nothing really special, ut good value for what you pay. The pool is nice, but VERY warm (hey, it's the Tropical North after all)! The property also has washer and drier which was a relief after having backpacked for about 4 weeks. Hint: try to get a room with a balcony that faces Macrossan, and is upstairs. Sunset arrives and it feels primeval! The colors are amazing and you start to see the floods of fruit bats flying into Port Douglas from the rainforest. Pop some sparkling wine and enjoy!"
Show more
Avg price per night
$ 105
See all
Silkari Lagoons Port Douglas
South Port Douglas,Port Douglas - View on map
"This hotel is located on the southern end of Port Douglas so a car is handy. There are two shuttle buses operating around Port Douglas if you don't want to drive. The room was spotless and roomy. The hotel is only 4 years old. Hotel next door handy for dinner or head to town for a great selection. Wildlife Habitat Park is within walking distance, great for "breakfast with the birds". Town is 8 minutes by bus and closest marina to the Great Barrier Reef. This is by far the best location to see the reef from. Low Isles is an idyllic coral cay island and home to many turtles. Pick up a local tourist magazine "Tourism Port Douglas" around town. It has coupons for many 2 for 1 deals including the Mercure next door and 50% off at the Sheraton Mirage buffet breakfast. There is no restaurant in Oaks Lagoons Hotel so these offers were great value to find. Would stay there again. Pool is lovely and Four Mile Beach is about a 10 minute walk."
Show more
Avg price per night
$ 176
Fast facts about Port Douglas, Australia
| | |
| --- | --- |
| Accommodations | 439 properties |
| Popular hotel | Silkari Lagoons Port Douglas |
| Popular area | North Port Douglas |
| Nightly rates from | $9 |
Discover the neighborhoods of Port Douglas
---
Port Douglas's best hotels with breakfast
---
Explore more travel vacation rentals
More about Port Douglas
Providing a village feel where the palm trees are taller than the buildings, Port Douglas is a destination with easy access to a couple of Australia's greatest sites. It is easy to meander about and shop or grab a bite to eat in a nice café within this coastal resort town. Port Douglas is reachable only by road and is about an hour's drive from
Cairns Airport
.
Port Douglas is ideally situated for those looking to have quick and easy access to the Great Barrier Reef and the
Daintree Rainforest
. The Wildlife Habitat is another popular stop with a wide range of flora and fauna and consists of The Rainforest, The Grasslands, and The Wetlands. For views, it would be hard to beat the Kuranda Scenic Railway. One other attraction that may offer competing views would be the hour-and-a-half ride to Kuranda via the Skyrail Rainforest Cableway. Shopping opportunities are readily available and can be easily found on
Macrossan Street
. Port Village and The Sunday Markets are two shopping centers that can be found within the vicinity. Port Douglas provides the perfect balance by offering the city life while still being within reach of remote wilderness.
Be sure to check out the interactive map of Port Douglas for information on hotel locations, attractions, and must-see destinations.