10 best hotels in Rarotonga
Our top picks
Lowest price first
Nearest to
Best reviewed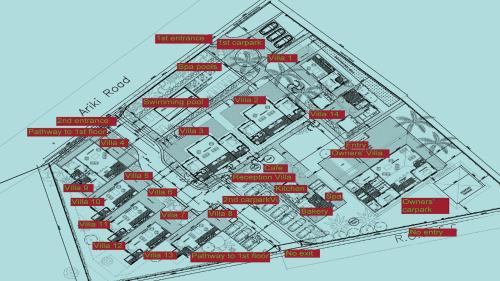 See all
Kia Orana Villas and Spa
Avarua,Rarotonga - View on map
"Believe it or not this was one of the few places on Agoda that was available at the time of booking. It was our first time seeing this place. It had a high rating and the reviews were sure promising. As we were travelling with children we were looking for a place best suited for our group - the best decision ever! I booked for 2 adults as the rest of us were catching a flight out to Auk that evening. Shannon the host was waiting for us. We got in late and despite that she was super friendly and made us allllllll feel at home. We can't thank you enough Shannon. It was heartwarming to see my family relaxed and just overall fall inlove with the place. I can't brag enough how perfect this place was. We have found our home in Rarotonga! Thank you Kia Orana Villas you have been amazing - our top recommendation will spread the word!"
Show more
See all
Nautilus Resort Rarotonga
Muri,Rarotonga - View on map
"The staff are so welcoming and nice, could not speak more highly of them. The accommodation is just amazing and clean. We loved our room and bathroom so much. Perfect and private for our honeymoon and we had our own plunge pool. The restaurant at the hotel was the best food I tasted on the whole island. Walking distance to the Muri Muri night markets and attractions "
Show more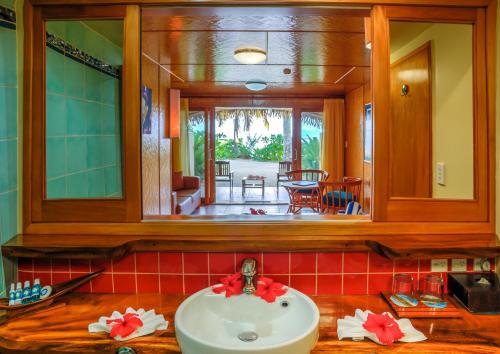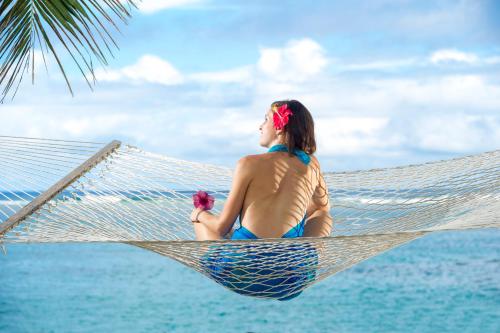 See all
Sanctuary Rarotonga on the Beach (Adults Only)
Rutaki,Rarotonga - View on map
"I am really enjoy the stay at Sanctuary Rarotonga-on the beach. The room is comfortable and clean. The beach is fantastic for canon or kayaking, also for snorkelling. You can see big fishes just a few steps out in the water. The staff in the resort are friendy and helpful. The facilities in the resort is good. "
Show more
See all
Muri Lagoon View Bungalows
Muri,Rarotonga - View on map
"We loved having a kitchen outfitted with what we needed to make our own breakfasts with a full size refrigerator, a microwave and an electric kettle. The bungalow was comfortable, great water pressure in the shower, and a nice view. These bungalows are best suited to low-maintenance travelers. There are no on site staff, no check in desk, you just look for a unit with your name on it when you arrive. If you don't see one with your name on it, then your room isn't ready yet. This establishment is loosely connected to the Muri beach club resort down the hill. When our room wasn't ready, the staff there let us hang out in their lounge. You can use their pool or beach if you patronize the bar. The staff was really friendly and understanding. That went a long way for us since we had arrived on an overnight flight and were exhausted. We really enjoyed our stay and would happily stay again. Ps there are roosters onsite, as everywhere on Raro and yup, they will crow. "
Show more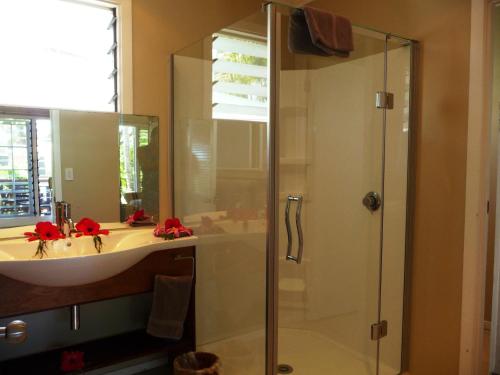 See all
Hotel Muri Beachcomber
Muri,Rarotonga - View on map
"Great location right on the beach, excellent friendly staff and very helpful front desk. Our first time on the Cook Islands and we thoroughly enjoyed our time in these bungalows. there is a sailing club in walking distance that is perfect for a sunset drink and food markets right next door were very handy source of dinner. "
Show more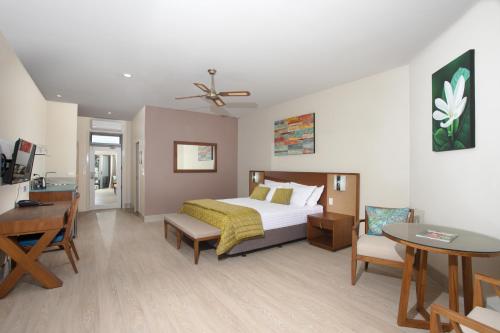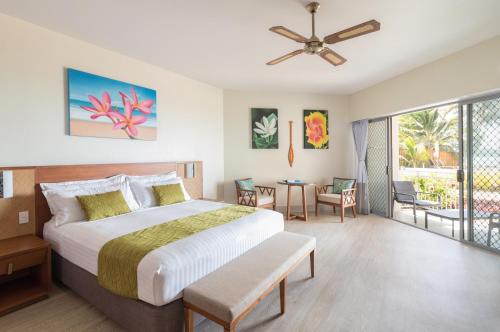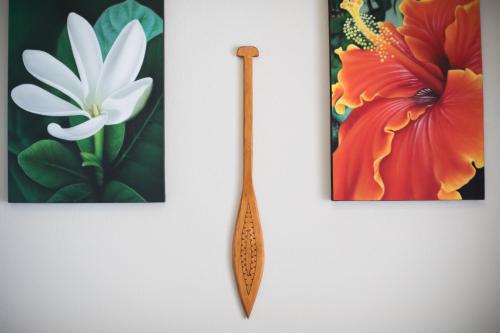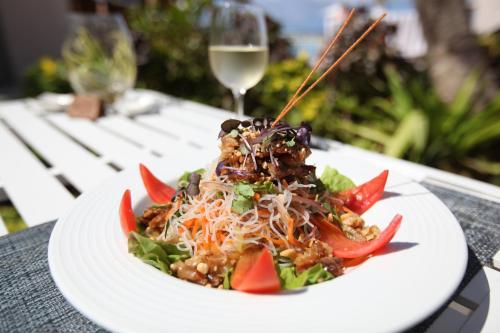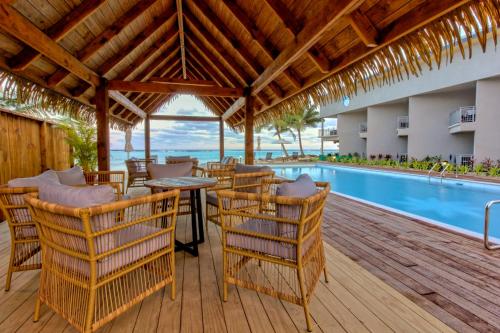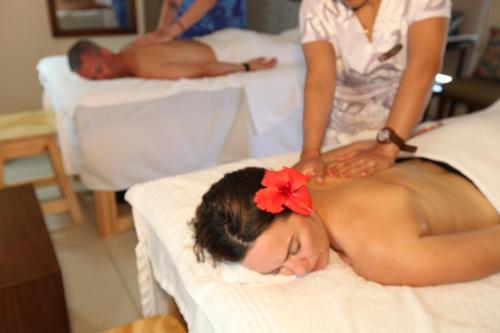 See all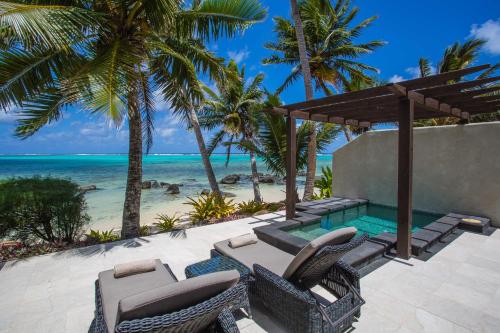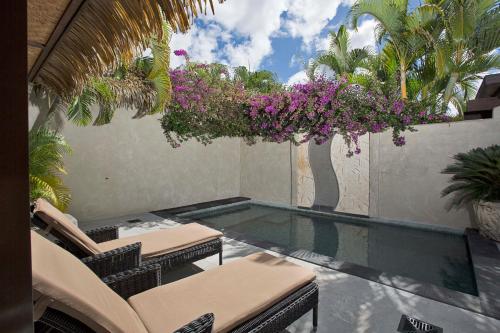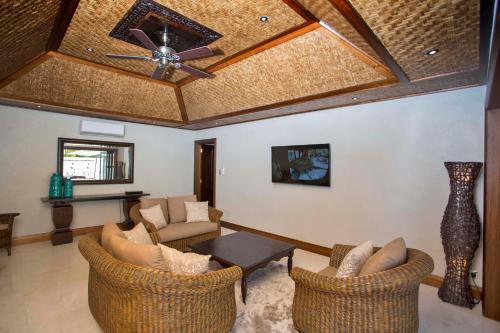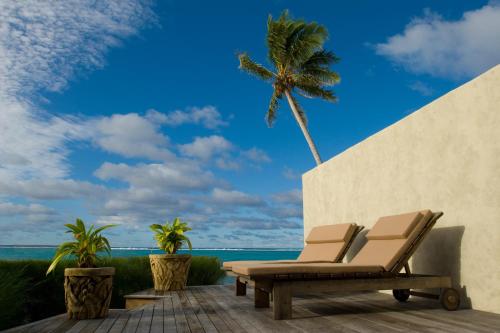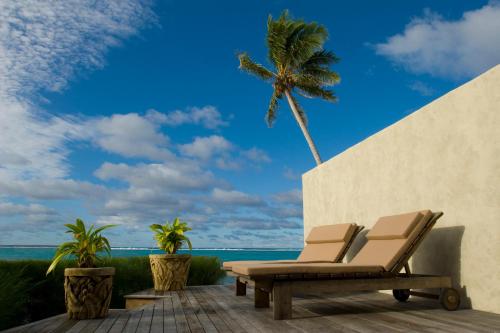 See all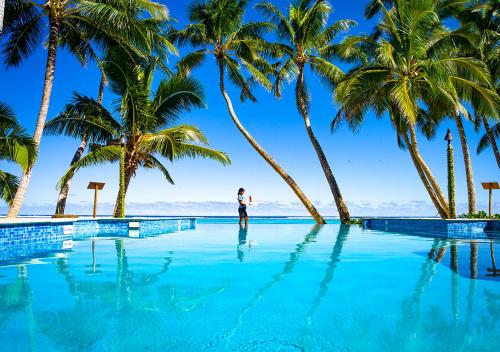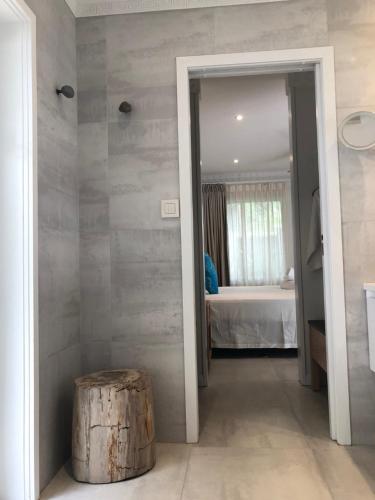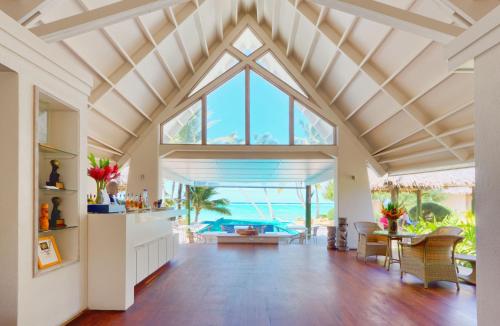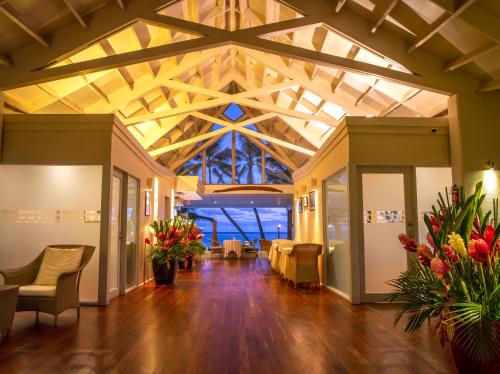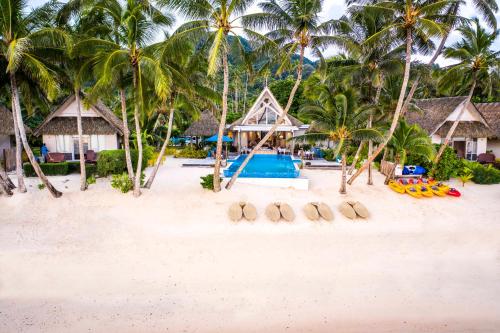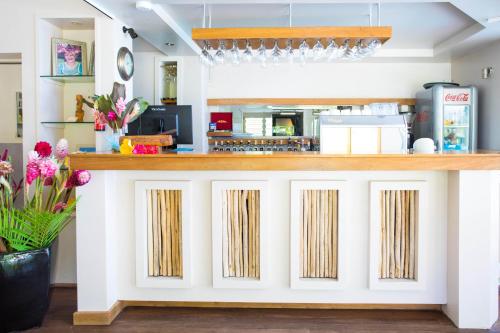 See all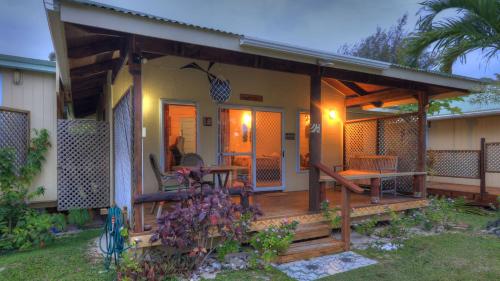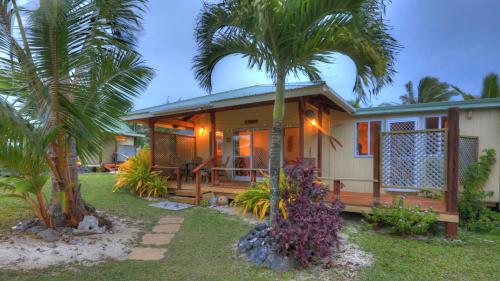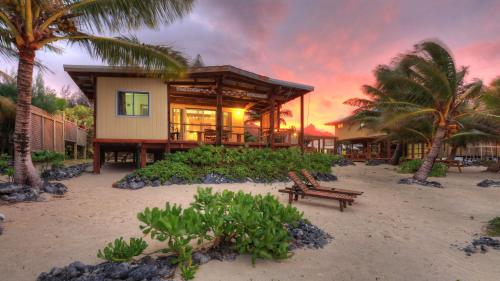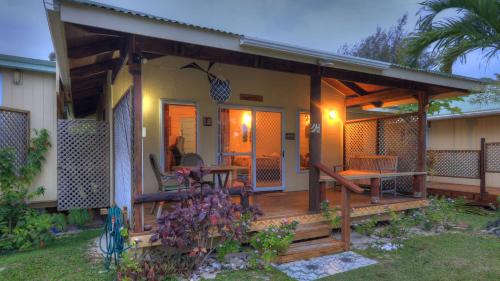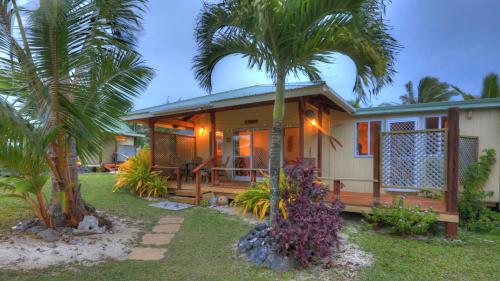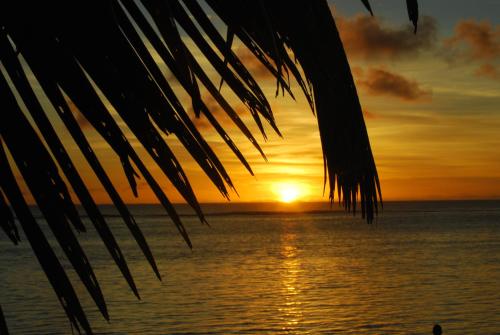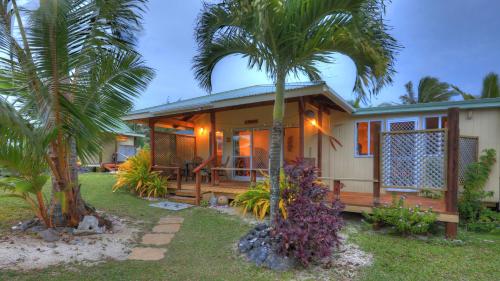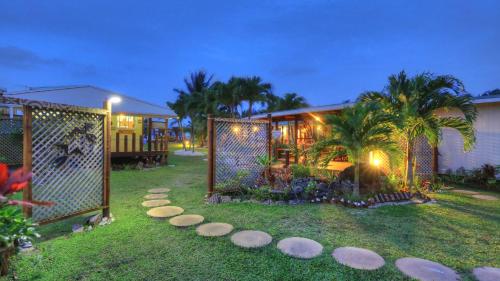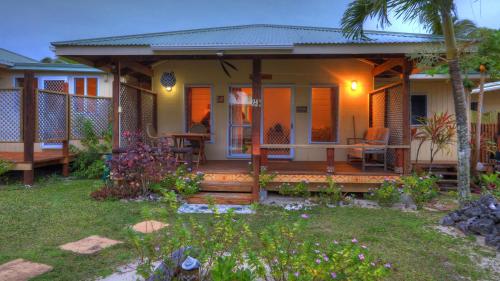 See all
Tropical Sands
Matavera,Rarotonga - View on map
"Whilst I realize these are self serviced bungalows it was not clear that one is required to arrange for replacement towels after four days or that one should ask for a change of sheets after day seven. Also milk, tea, coffee was never replenished. Somewhat disappointed that no one was present to say goodbye after being resident for 12 days and our 10am departure had been confirmed the previous day. "
Show more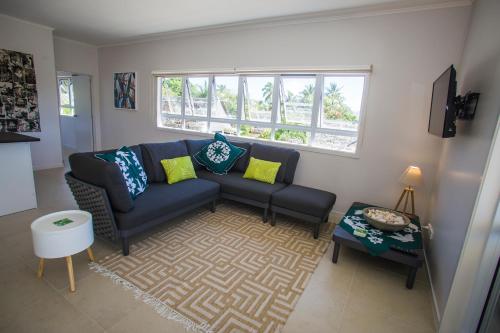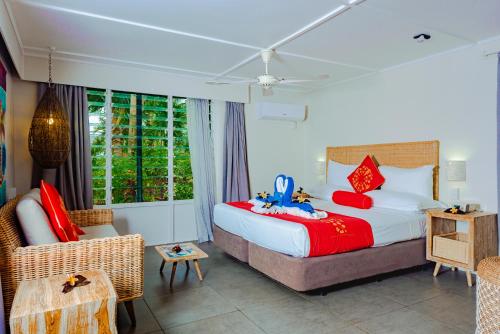 See all
Manuia Beach Resort
Arorangi,Rarotonga - View on map
"Manuia is a beautiful resort with an outstanding location. The gardens are lovely, the lagoon that it is on is beautiful and the location is extremely handy to other restaurants, resorts, the main town and the airport. That said, there were a few things that niggled me... We paid over $400 per night for a garden room, booked months ago and yet got put in the room at the very back of the resort that initially had an airconditioner that didn't work (sprayed me with water during the night) and wifi that didn't reach the room. I will say however that both were addressed very swiftly and satisfactorily by Sue who is the GM there. However, at that price, I would have expected both things to be checked and maintained regularly. I was also a bit put off by the mouldy outdoor shower, and the dirty, stained curtains in what was otherwise a lovely, spacious and clean space. The pool/beach area is stunning and very well kept with lots of loungers and bean bags to sit on to watch the beautiful sunset. I would say however that the restaurant/bar situation does let the resort down. The restaurant is run/owned (?) completely separately and while we loved the bar manager and the food at dinner was amazing, there were problems with the chargebacks to the room which were unable to be sorted by the resort staff and appeared to be the result of poor communication by the restaurant staff. Noone from the restaurant would come out to the pool area and offer to take drinks orders, you had to go into the bar and do it and the staff just seemed to be poorly trained which reflected badly on the resort. Last but not least - the breakfast. Not at all what I would expect from a 4-4.5 star hotel. Very basic with very little variety. From what we saw, there are some stunning sources of delicious pastries, fruit and other foods on the island but the breakfast here felt like I was in a small motel in Hamilton NZ, not an exotic resort in Rarotonga that I was paying $400 a night for. Unfortunately i"
Show more
Fast facts about Rarotonga, Cook Islands
| | |
| --- | --- |
| Accommodations | 200 properties |
| Popular hotel | Sunrise Beach Bungalows |
| Popular area | Arorangi |
| Nightly rates from | $39 |
| Airport | Rarotonga International Airport |
Discover the neighborhoods of Rarotonga
---
5-star hotels in Rarotonga
---
Belinda, Andrew, Jone, Lisa and the entire Rumours family are the most exceptional hospitality organization we've ever experienced while vacationing internationally. They truly go out of their way to express their "island love" and it makes a huge impact on the level of enjoyment and relaxation experienced while on the island. They made arrangements for our every nee...
---
I am really enjoy the stay at Sanctuary Rarotonga-on the beach. The room is comfortable and clean. The beach is fantastic for canon or kayaking, also for snorkelling. You can see big fishes just a few steps out in the water. The staff in the resort are friendy and helpful. The facilities in the resort is good.
---
The best Managers,Jane and Todd were amazing and went over and above what we could ever have expected. Amazing location. The quality and comfort of the accommodation was top notch. Our time at Te Manarva was the best.
---
Traveler impressions of Rarotonga
Interesting place. Beautiful scenery, lovely flowers. Take the bus round the island, or hire a bike or scooter.
We enjoyed the snorkelling and as there are no private beaches anywhere on the island, we were able to snorkel anywhere tho the locals did tell us where it was safe.
Even though most places are dated it is full of culture. There is history all around, with colour, music and food.
---
Rarotonga's best hotels with breakfast
---
Explore more travel vacation rentals
Find the Perfect Type of Accommodation
---
Other popular destinations in Cook Islands
---
More about Rarotonga
Finding the cheapest price for top hotels in Rarotonga, Cook Islands is easy with Agoda.com. Choose from our selection of over 273 hotels. We offer lots of promotions such as early bird offers and last minute deals. The vibrant city plays host to some of the country's most famous landmarks such as Rarotonga International Airport, Te Manga. The city is served by 1 airports which means it is accessible from almost every major city in the world. If you wish to pray or contemplate amazing architecture, 2 places of worship await you. If you're looking for a room in Rarotonga and don't want to pay too much, Agoda.com offers hundreds of fantastic deals which are updated daily.