10 best hotels in Rayong
Our top picks
Lowest price first
Nearest to
Best reviewed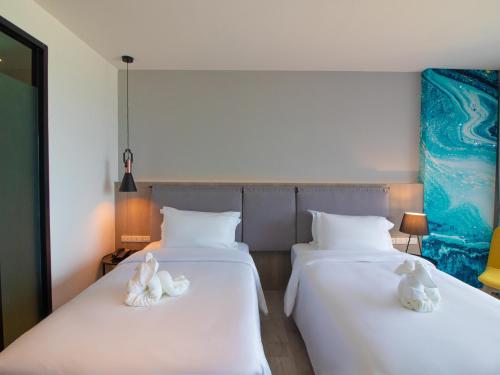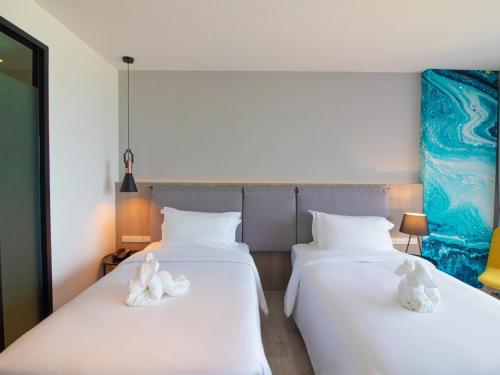 See all
Fortune Saeng Chan Beach Hotel Rayong (SHA Certified)
Rayong Beach,Rayong - View on map
"The facility is so amazing, they even got sea water pool and all new equipments for the fitness. Staffs here are so helpful, friendly, polite and attention to details. I have to mention one of the staffs named "Jack" , he is so helpful during my stay even showed me around in all types of rooms that they got. We stayed at the Premier Sea View Room, which I highly recommend for most travelers, who doesn't mind about not having a bath tub. The sunset scenery is totally beautiful even during the day, the sea view at this close range is really difficult to find for this price range. But if you prefer a river view, which is also good for staying, it's more relaxing and not too much activities going on outside comparing to the sea view room. If you love forrest and river this is the room to go for. Only yourself and a river separating you from an island of forrest. The breakfast is good enough and better than breakfast at Cape Dara. despite the varieties of food is limited, the coffee directly from the coffee machine is quite good here honestly. I have to say that this is the best place to stay in Rayong, no doubt."
Show more
See all
Holiday Inn & Suites Rayong City Centre
Rayong City Center,Rayong - View on map
"This is the newest and tallest hotel in Rayong. It is right in the city center, next to a big shopping mall (walking distance). The service, decoration, amenities are similar to other 5 star hotels. The hotel also has the only rooftop bar and restaurant in Rayong (called Elementi) on the 30th floor with awesome international food. "
Show more
Avg price per night
$ 103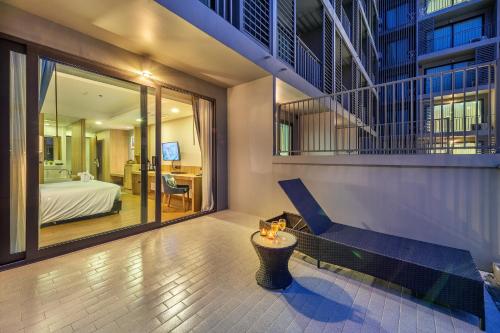 See all
See all
B2 Rayong Boutique and Budget Hotel
Rayong City Center,Rayong - View on map
"This is amazing hotel i ever booked before. The price is reasonable compared to their service. I really had great time with my girlfriend. I want to be member of this hotel "
Show more
See all
Avg price per night
$ 190
See all
See all
Kantary Bay Hotel Rayong (SHA Extra Plus)
Rayong Beach,Rayong - View on map
"This is probably the best hotel in Rayong. The rooms are large and very comfortable. It's across the street from the beach which is filled with food carts and makeshift restaurants. Note that it's really not a beach for laying on or swimming. The breakfast buffet was wonderful."
Show more
See all
The Most Hotel
Rayong City Center,Rayong - View on map
"The hotel is very new in the entertainment area of Rayong. However the hotel situated in a small narrow road and hind behind other building (shop house). It is advisable to call the hotel for exact location. The room is clean and comfortable; due to brand new. The reception counter was still not fully completed; but the staff was trying their best."
Show more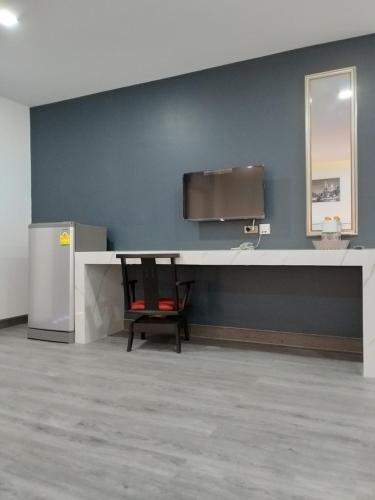 See all
Prinn Hotel
Rayong City Center,Rayong - View on map
"Everything is perfect here except a very very important factor which the hotel lacks . There is no first aid kit present for this hotel. For anyone who wants to stay here, you must be prepared to bring your own first aid kit in case of emergency. "
Show more
See all
Fast facts about Rayong, Thailand
| | |
| --- | --- |
| Accommodations | 887 properties |
| Popular hotel | B2 Rayong Boutique and Budget Hotel |
| Popular area | Klaeng |
| Nightly rates from | $7 |
| Reasons to visit | Beaches, Restaurants, Family fun |
5-star hotels in Rayong
---
Definitely one of the best hotel in Rayong. Very nice 2 swimming pools. My son love the kids club. Lot of activities for the kids. The room is big enough and very comfort. Staffs are very attentive. Breakfast are also very good even i go during long weekends. I will come back again if i want to stay in Rayong.
---
Good price and be quited .
---
Traveler impressions of Rayong
Usually, people come to Rayong is to enjoy the beach and going to Ko Samet. We didn't have time to go to Ko Samet as we only got one day in Rayong.
CHAU
, Hong Kong SAR, China
ผู้คนพูดจาตรงๆมาจากหลายท้องที่มาอยู่อาศัยใหม่ซึ่งจะทำให้บางท่านอาจจะบอกข้อมูลที่ผิดพลาดแต่มีสำนักงานททท.
Rayong is despite their reputation as an industrial city, a city that has much to offer tourist. Here you can stay at beaches, without beeing overrun by beach salesmen, family friendly beaches to the east in direction Ban Phe, and offers a lot of local markets, shopping centres and good local food.
Beaches around here are good. Not too many tourists so it's quite private. Although, there are not many tourist attractions but you can enjoy some beautiful scenery in this city.
This area is more like industries park and some religious interests. Others then this you can enjoy the food and SPA around.
2 - 3 hours drive from Bangkok. If you want to have a quiet vacation to relax, you can come to Rayong.
Nice large town with a good choice of restaurants and things to do. Not really worth staying longer than 1-2 nights, but makes for a good stopover on the way to Trat from Central Thailand.
Close to Bangkok, not take so much time in travelling. It's a good alternate to Pattaya and other beaches city in the Eastern side.
Rayong has so many things to explore. You don't need much time to see everything there, just 1-2 days of the trip is enough.
Rayong is one of the destination city in Thailand. Each year, many tourists come to visit Rayong especially for attraction places and good seafood.
It is a nice and quiet city but full of any convenience activities. Nice long beach, shopping centre, restaurant (seafoods), night life.
City by the sea - with tons of fresh seafoods and boat trips to many islands. Just only 2.5 hours drive from Bangkok, Rayong is very much less crowded than Pattaya, which locates only 30 minutes drive away.
stay at rayong city to enjoy convenience, while can still enjoy peaceful beaches and sun and seafoods in klaeng with just 20mins.
WAI LING
, Hong Kong SAR, China
Not much for this city since it has turned itself to industrial provinces rather than beaches and sightseeing.
If you look for a place to get away from big city but not ready to be trapped on the island, this place is good for you to lay down on the warm sand and let the mind blows
Rayong is very close to Bangkok, it is better then Pattaya if you like quiet surrounding and relaxation.
PING CHIU
, Hong Kong SAR, China
There isn't much options when it comes to transport so it is best to travel around Rayong in your own car/rented car.
Went here for a family funeral, would i return? NO, nothing much to see or do, one large shopping center and thats it really! Having been to Pataya and Bangkok, unless you had to come here then don't, hot, humid and dull, transport is hit and miss and thats it really!
Rayong is calm city, better than Pattaya. If you are looking for night life, do not recommend. If u are looking for nice, calm and fun with nature.
good atmosphere but will be the best if not too hot weather like this on end April. It's very Hard to find the standard Gasoline Station at Ban-Pe and Kraeng Gam.
City is quite spread out with the beach areas and the inner city. Seafood is incredibly fresh and cooked very good in the seafood restaurant but not at the beach.
Rayong is a city with many hotels ranging from 0ne star to 5 stars . Recomended for people who likes to relax and enjoy good food and beaches .
I have been to Rayong many times the beaches are far cleaner than Pattaya it is quiet a good place to relax before heading off to Koh Chang islands.
it has very long beach with very calm and peaceful atmosphere. compared to Pattaya, it is attractive because of calm and not so heavy traffic.
Rayong is an industrial city, mainly for Petrochemical industry. Among the industrial parks, this city also has the national parks.
Rayong has changed a lot. The city is very quiet and there are not so many tourists as expected. Anyway the city still has a lot of good hotels for tourists.
The hotel is situated right opposite the beach. They have to build some kind of small damn to make sure there are small beach and shallow sea for the kid to play.
This city looks like small Bangkok. Lots of shopping center. Recommended this city to be transitional place between Pattaya and far east province, such as Chanthaburi or Trat.
เมืองหลากหลายทั้งแหล่งท่องเที่ยวธรรมชาติ อุตสาหกรรม สวนเกษตรกรรม ที่กลมกลืน ผู้คนเป็นมิตรมีอัธยาสัยดีต่อผู้มาเยือน เมืองหลากหลายทั้งแหล่งท่องเที่ยวธรรมชาติ อุตสาหกรรม สวนเกษตรกรรม ที่กลมกลืน ผู้คนเป็นมิตรมีอัธยาสัยดีต่อผู้มาเยือน เมืองหลากหลายทั้งแหล่งท่องเที่ยวธรรมชาติ อุตสาหกรรม สวนเกษตรกรรม ที่กลมกลืน ผู้คนเป็นมิตรมีอัธยาสัยดีต่อผู้มาเยือน เมืองหลากหลายทั้งแหล่งท่องเที่ยวธรรมชาติ อุตสาหกรรม สวนเกษตรกรรม ที่กลมกลืน ผู้คนเป็นมิตรมีอัธยาสัยดีต่อผู้มาเยือน เมืองหลากหลายทั้งแหล่งท่องเที่ยวธรรมชาติ อุตสาหกรรม สวนเกษตรกรรม ที่กลมกลืน ผู้คนเป็นมิตรมีอัธยาสัยดีต่อผู้มาเยือน เมืองหลากหลายทั้งแหล่งท่องเที่ยวธรรมชาติ อุตสาหกรรม สวนเกษตรกรรม ที่กลมกลืน ผู้คนเป็นมิตรมีอัธยาสัยดีต่อผู้มาเยือน เมืองหลากหลายทั้งแหล่งท่องเที่ยวธรรมชาติ อุตสาหกรรม สวนเกษตรกรรม ที่กลมกลืน ผู้คนเป็นมิตรมีอัธยาสัยดีต่อผู้มาเยือน เมืองหลากหลายทั้งแหล่งท่องเที่ยวธรรมชาติ อุตสาหกรรม สวนเกษตรกรรม ที่กลมกลืน ผู้คนเป็นมิตรมีอัธยาสัยดีต่อผู้มาเยือน เมืองหลากหลายทั้งแหล่งท่องเที่ยวธรรมชาติ อุตสาหกรรม สวนเกษตรกรรม ที่กลมกลืน ผู้คนเป็นมิตรมีอัธยาสัยดีต่อผู้มาเยือน
Rayong City is actually a Thai vacation city and many come here for summits etc. What I liked most are all that Thai Pubs and Discothecs.
---
Rayong's best hotels with breakfast
---
Explore more travel vacation rentals
Find the Perfect Type of Accommodation
---
More about Rayong
Rayong is a popular weekend destination on the Gulf of Thailand within easy reach of Bangkok. It's a popular destination for local and international travelers, as it's only a three-hour drive from the capital and makes a great weekend destination. The province is dotted with beaches that are ideal for anyone looking for a quiet getaway and while Rayong includes a number of resort islands, the main destination along the mainland is Rayong Town.
The best accommodations in Rayong Town can be found along the beach, with more than a dozen white-sand beaches that enjoy great year-round weather. Hotel vacancies are hard to come by on weekends and during Thai holidays, when international and domestic tourists flood the area looking for fun on the beach.
Another popular retreat in the province is
Khao Wong National Park
, which is famous for its unique terrain of limestone bluffs and caves. Most visit the park on a day trip and explore the scenery, but it's also possible to rent bungalows or even campsites inside the park.
Anyone in search of an authentic Thai fishing village will find exactly what they're looking for at
Ban Phe
. It's situated on a cape close to Rayong town, and while it does offer a candid experience off the tourist trail, finding accommodation is more of a challenge. If hotels in Ban Phe are all booked up, it's still possible to visit on a daytrip form the coastal hotels near Rayong town.
While Utapao International Airport is the closest facility, it mainly operates domestic routes. However, travelers will have no problem chartering minivans or even taxis from Bangkok.
Find out where the hotels, attractions, and must-see destinations of Rayong are located by exploring the interactive map on this page.