Discover the neighborhoods of Richards Bay
---
Best hotels & accommodations in Richards Bay
Cheapest hotels in Richards Bay
4-star hotels in Richards Bay
Premier Hotel The Richards
"I booked this hotel for my parents for a day shopping trip to Richards Bay. The room was clean and smartly appointed. My father is in a wheelchair and the room and bathroom were both perfect for him. Staff were friendly and helpful. However, my parents were staying in room 107 - and the noise coming from other guests in a lounge-esque area near the room was horrific. The irony was that there was a sign asking guests to keep the noise down after 20:00; but the staff did nothing to stop them until about 11pm when they were eventually asked to leave. When asked, the staff said that my parents could have called security (my parents did not know this), but the commotion was in full view of the staff. Other than that, the staff was very pleasant and the stay was lovely; definitely recommend!"
Show more
Just booked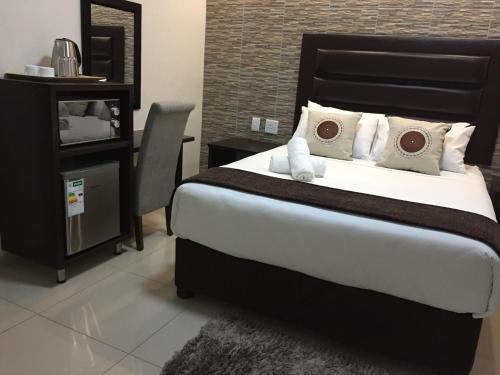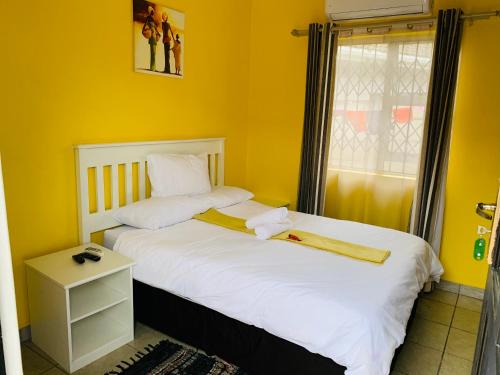 Just viewed by other Agoda travelers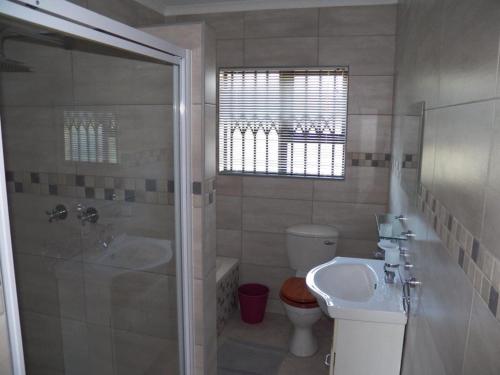 Richards Bay's best hotels with breakfast
Breakfast option
Breakfast option
Peermont Metcourt at Umfolozi Empangeni
"My business partner and I just stayed at the Peermont Metcourt at Umfolozi - Empangeni. It was a nicely appointed hotel with a very modern style. There was plenty of secure parking and the rooms were appropriately furnished. The hotel still has a "new" feeling. Our booking was for a room with two single beds, but the system put us in a room with one double-bed. The staff went above and beyond to make it right and placed us in a suite. I was impressed. The only downside of my time was at the restaurant. I placed our bill on our room number and about an hour later (9:45 p.m.) I was called and asked to pay cash or pay my bill with a card. I think the restaurant staff was concerned I would leave without paying, but they might have mentioned that BEFORE I had climbed into bed!"
Show more
Breakfast option
Richards Bay Hotels near Richards Bay Airport
Explore more travel vacation rentals
Find the Perfect Type of Accommodation
---
More about Richards Bay
Richards Bay serves as the gateway to Zululand and Maputaland from its eastern coast location. The town strikes a balance between being an industrial city as well as a destination that offers wetland scenery and beaches. A drive along the
Zululand Birding Route
is all it takes to reach this sea destination.
One of the unique sides of Richards Bay is its industrial tourism. There are ample opportunities to visit mines and industrial plants that end up in the country's largest harbor and the world's largest coal terminal. In stark contrast to the industrial tourism is the eco-tourism. Richards Bay Game Reserve boasts some of the best wetland areas on the north coast of KwaZulu Natal. Forest areas, mud flats, and mangroves all add to the landscape and cater to a range of aquatic birds and wildlife. Fishing and surfing can be enjoyed, and so too can visits to art galleries and scenic drives through the countryside.
Accommodation options in Richards Bay are plentiful. Inns, lodges, and guest houses can all be found here. A couple of places to stay can be found near the airport while others are located between
Mzingazi
and the coast. Be sure to check out the interactive map of Richards Bay for information on hotel locations, attractions, and must-see destinations.