5-star hotels in Riga
---
We really enjoyed our stay (3 nights) at the Pullman Hotel. The hotel was very nice, spacious rooms, good facilities, superb breakfast and very well located in the center of old town. I can really recommend this hotel.
---
Riga in becoming more expensive even though the Latvian economy is going down very quickly. Not much to do unless you're on business
---
For a business trip, i find the place was wonderful to relax with great location, service and facility.
---
The hotel was very nice, but the rooms are a bit boring.
---
First-rate hotel in the old town section of Riga. Beautifully appointed historic hotel with attentive staff, nice rooms, and attractive public spaces. Breakfast room can get crowded and there is a cigar bar off the lobby which can get a bit noisy. Ask to reserve sauna and steam room in the basement: great way to reinvigorate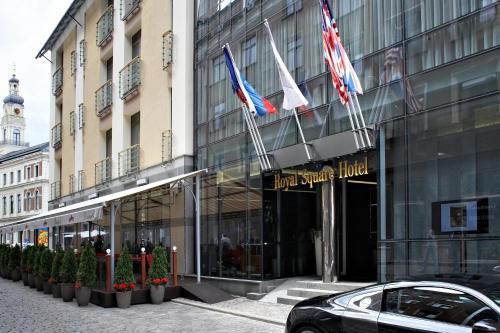 ---
A great place to stay for a short trip. Location was ideal with easy access to most sites.
---
Right in the heart of old town Riga. Comfortable rooms and beds. Great shower and bath facilities. Building construction underway but did not bother or disturb us at night. Kitchen facilities were very poor. We were a group of six adults travelling together for four weeks. We have booked three bedroom apartments for all our stays. We wanted an apartment s...
---
Traveler impressions of Riga
It is a very nice medivial town. I like the Opera of Riga more than La Scala in Milan. Take a ticket 2nd balcony and admire the cealing.
Centre compact enough to walk around, very interesting and beautiful Old Town and Art Nouveau districts
I travel internationally continually and I found Riga to be among the most enjoyable cities I have visited.
Upon arrival which was late at night to the bus station we walked to our hotel. I didn't get a good vibe at all.
Fina stränder i Jumula. Bra nattliv i gammalstan. Finns en hel del "SPA" som du kan besöka. Ser upp för ficktjuvar och "trevliga" tjejer som vill lura av dig dina pengar.
I found Riga to be an enchanting, hauntingly romantic city. It was not overrun by tourists, but that may have been because the large Song Festival had just finished the day I arrived.
Walking along the narrow cobbled lanes lined with character filled building over a thousand years old is a photographers dream.
Riga is a large city and has two main areas of interest. The first is the Old City, which is a UNESCO World Heritage and the second is the Art Nouveau section located mainly in the City Center, which is a newer part of Riga.
You are able to stroll around the complete Old Town on foot, and cover all the streets in a few hours.
---
Find the Perfect Type of Accommodation
---
More about Riga
More than 800 years old and hosting a third of Latvia's population, the capital city of Riga has become an increasingly popular destination. With the world's largest concentration of German Art Nouveau and an old town listed as a UNESCO World Heritage site, Riga makes for a splendid getaway.
Riga International Airport
is the busiest in Eastern Europe, seeing more than 5 million passengers per year. Buses and taxis make the journey from the airport to the city in less than half an hour.
Riga is divided into two parts by the Daugava River with the old town on the east side. Restoration of this area after World War II has led it to become one of the most complete old towns in Europe. Architecture is heavily influenced by the Germans who inhabited the city throughout the majority of its history. A walking tour is undoubtedly the best way to take in the city, and the streets of Alberta and Elizabetes as well as the area around
Freedom Monument
are the best areas to see Art Nouveau. Russian influence can be seen in the Moscow Suburb as well as other areas of the city that reflect back to the time of Soviet occupation. The
Museum of the Occupation of Latvia
details the country's time under both Nazi and Soviet occupation, and the National History Museum of Latvia provides a look into the country's past. Riga Cathedral, the Three Brothers, and the Swedish Gate are but a few more of the city's top sites.
Be sure to check out the interactive map of Riga for information on hotel locations, attractions, and must-see destinations.