Hotels in Saint-Mammes
Our top picks
Lowest price first
Nearest to
Best reviewed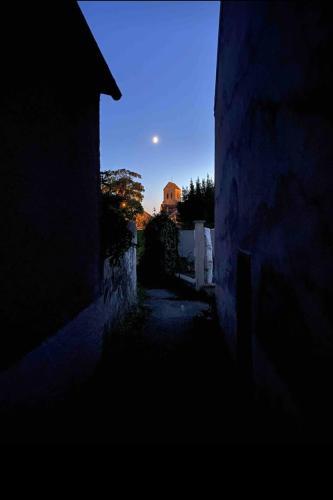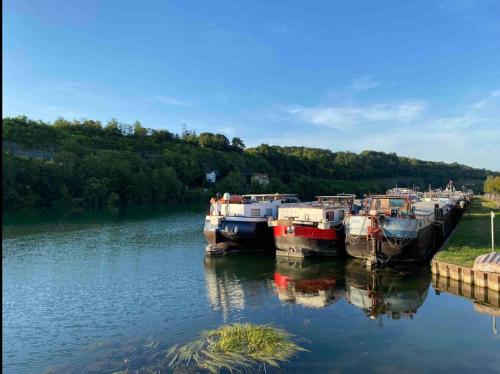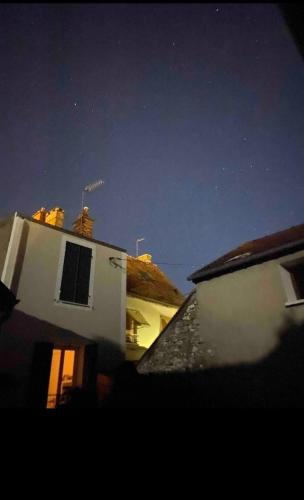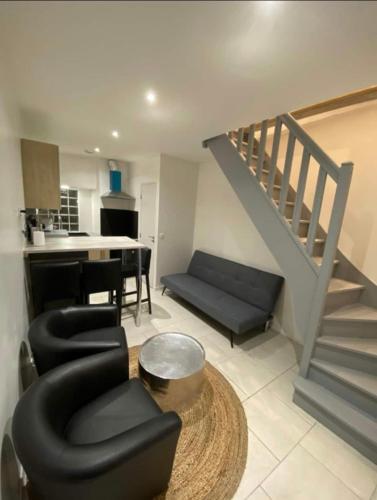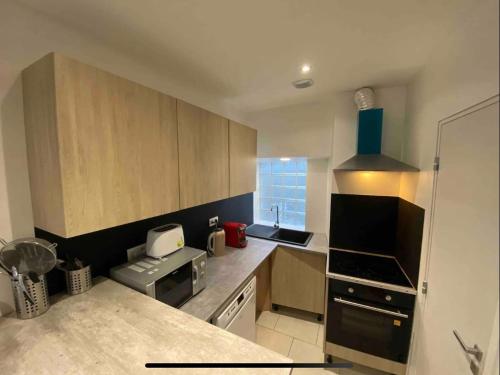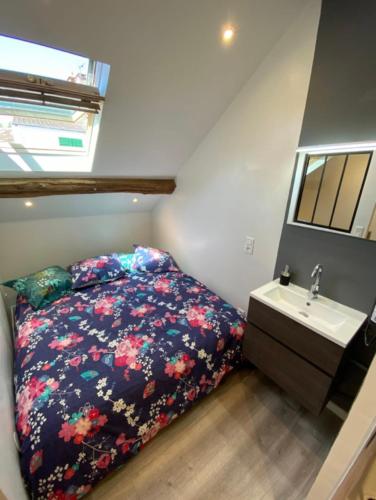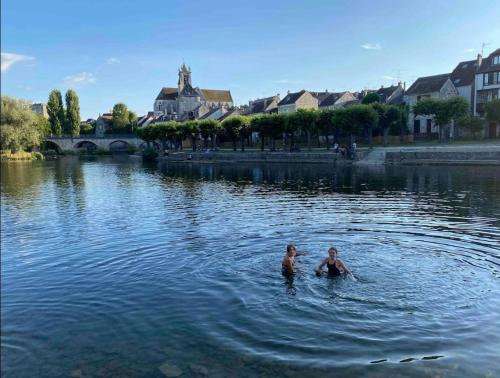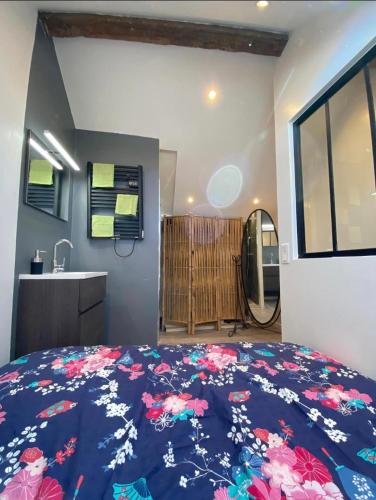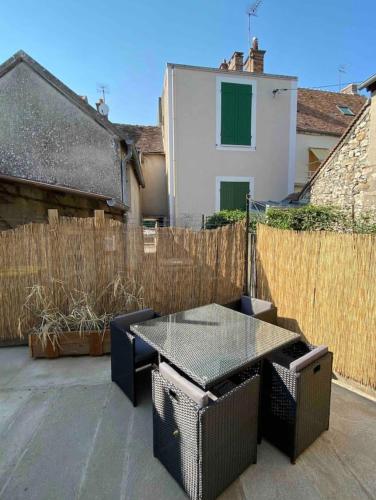 See all
Studio la promenade Sisley
Saint-Mammes,Saint-Mammes - View on map
Pets allowed
Free Wi-Fi in all rooms!
Wi-Fi in public areas
Smoke-free property
Terrace
Internet services
English
French
See all
Fast facts about Saint-Mammes, France
| | |
| --- | --- |
| Accommodations | 2 properties |
| Popular area | Saint-Mammes |
| Nightly rates from | $67 |
Where to stay in Saint-Mammes
---
Explore more travel vacation rentals
More about Saint-Mammes
Discover the Hidden Gems of Saint-Mammes, France
Saint-Mammes is a charming French town located in the Île-de-France region, just 70 kilometers south of Paris. Despite its relatively small size, Saint-Mammes offers a wealth of hidden gems and unique experiences that are sure to delight any traveler. One such gem is the Musée de la Batellerie et des Voies Navigables, a museum dedicated to the history of river navigation in France. Another is the Parc des Noues, a beautiful park that offers a peaceful retreat from the hustle and bustle of the city.
Top Reasons to Visit Saint-Mammes Now
There are many reasons to visit Saint-Mammes, but one of the top reasons is its rich history. The town has been inhabited since Roman times and is home to many historic buildings, including the 12th-century Église Saint-Mammès. Another reason to visit Saint-Mammes is its proximity to Paris. The town is just a short train ride away from the city of lights, making it an ideal base for exploring the French capital.
How to Get to Saint-Mammes with Ease
Getting to Saint-Mammes is easy thanks to its convenient location. The town is located just off the A6 motorway and is also accessible by train from Paris. The journey takes around 45 minutes and trains run regularly throughout the day. Once you arrive in Saint-Mammes, getting around is easy thanks to the town's compact size.
10 Fun Things to Do in Saint-Mammes for an Unforgettable Vacation
Saint-Mammes may be a small town, but it has plenty of fun activities to offer visitors. One of the top things to do in Saint-Mammes is to explore the town's historic center. Take a stroll through the charming streets and admire the beautiful architecture. Another popular activity is to visit the Musée de la Batellerie et des Voies Navigables, which offers a fascinating insight into the history of river navigation in France. For those who love the great outdoors, the Parc des Noues is a must-visit. This beautiful park offers a peaceful retreat from the city and is the perfect place for a picnic or a leisurely walk. Other popular activities in Saint-Mammes include cycling along the banks of the Seine, fishing in the river, and visiting the nearby Château de Fontainebleau.
Why Book Your Saint-Mammes Hotel with Agoda.com
When it comes to booking your Saint-Mammes hotel, there's no better choice than Agoda.com. With a wide range of hotels to choose from, you're sure to find the perfect accommodation for your needs and budget. Plus, with Agoda.com's easy-to-use website and mobile app, booking your hotel is quick and hassle-free.
The Best Time to Visit Saint-Mammes and Enjoy Its Beauty
The best time to visit Saint-Mammes is during the summer months when the weather is warm and sunny. This is the perfect time to explore the town's outdoor attractions, such as the Parc des Noues and the banks of the Seine. However, if you prefer cooler weather, the spring and autumn months are also a great time to visit.
Useful Tips for Travelers Planning a Trip to Saint-Mammes
If you're planning a trip to Saint-Mammes, there are a few things you should keep in mind. Firstly, it's a good idea to bring comfortable shoes as the town's historic center is best explored on foot. Secondly, make sure to bring a camera to capture the town's beautiful architecture and scenery. Finally, don't forget to try some of the local cuisine, such as the delicious brie de Meaux cheese.
Where to Stay in Saint-Mammes: The Ultimate Accommodation Guide
When it comes to choosing where to stay in Saint-Mammes, there are plenty of options to suit all budgets and preferences. For those who prefer a more luxurious experience, the Le Calme De la Campagne au Sud de Paris is an excellent choice. This charming hotel offers comfortable rooms and a beautiful garden, making it the perfect place to relax and unwind. If you're on a budget, the HotelF1 Moret Fontainebleau is a great choice. This budget hotel offers basic but comfortable rooms at an affordable price. Other popular hotels in Saint-Mammes include the Hotel Les Pleiades and the Hotel Ibis Styles Fontainebleau.
Indulge in the Tasty Delights of Saint-Mammes: What to Eat and Drink
When it comes to food and drink, Saint-Mammes has plenty to offer. One of the town's specialties is the brie de Meaux cheese, which is a must-try for any cheese lover. Other popular dishes include the escargots de Bourgogne (snails in garlic butter) and the coq au vin (chicken in red wine sauce). To wash it all down, try a glass of the local wine or cider.
How to Travel Around Saint-Mammes and Make the Most of Your Trip
Getting around Saint-Mammes is easy thanks to the town's compact size. The best way to explore the town is on foot, so make sure to bring comfortable shoes. If you want to venture further afield, renting a bike is a great option. Alternatively, you can take a leisurely boat ride along the Seine and admire the town's beautiful scenery from the water.