Hotels in Sendai
Our top picks
Lowest price first
Nearest to
Best reviewed
Fast facts about Sendai, Japan
| | |
| --- | --- |
| Accommodations | 415 properties |
| Popular hotel | Sendai Kokusai Hotel |
| Popular area | Sendai |
| Nightly rates from | $16 |
| Airport | Sendai Airport |
4-star hotels in Sendai
---
I was again impressed with the Hotel Management and Staff at the Front Desk, I was traveling away for a night but returning to Washington Hotel in Sendai. The staff made it easy and stored my extra luggage for free which made it real easy for me to get around. The rooms are clean, the bathroom really nice with a lot of space. It is steps away from everything you might ...
---
This was the perfect hotel for my first trip to Sendai. It is located within Sendai Station - very convenient: shops and food choices abound! The staff members were accommodating, even before I arrived. They replied to every inquiry I had via email, and received important parcels on my behalf, which I claimed upon arrival. When I got injured during my outing, they were...
---
Very central location, near to Sendai Station and the big malls surrounding it. It had old-timey European decor which was well-maintained and made for a fun experience. The room was quite big by Japan's standards and bright, clean and airy with a beautiful bathroom. There was an onsen on the top floor which boasted iron-rich waters and a view, but it was perhaps a bit...
---
Stayed one night on a last minute booking that was necessary because another hotel had to cancel on us. We were happy to be able to get a room. The hotel is good quality. Room was small but that is to be expected in Japan. Staff was great. Location, adjacent to the JR station, makes it easy to explore Sendai or go on excursions. We have no complaints...a solid choice ...
---
It is a bit distant from Sendai downtown, but shopping centers and good restaurant are in walking distance. This was my second stay and generally I am quite cotent with this hotel. They let me check-in early and they speak good English. However, breakfast was not quite satisfying as compared to my first visit. There was no fruit at all. Overall, I would definitely sta...
---
Excelent ,Recoomend hotel for onsen in sendai
---
We booked four Non smoking Japanese rooms. The air conditioner of my room wasn't working, so I called the night staff. Turned out he couldn't speak English after he came upstairs to check. After using simple Englihs n body language explaining what was wrong, he insisted that it's heater only, not ac even though I've taken him to the other rooms to show him that that wa...
---
We were the first time to visit Sendai, but reception staffs assisted kindly clearly locations or etc.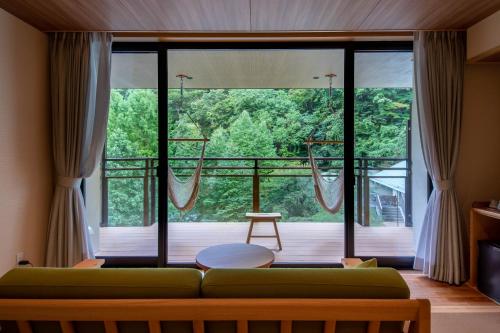 ---
This is the 2nd time I travel to "Sakunami Onsen Yuzukushi Salon Ichinobo", luckily for this time I got a good deal off Agoda website for around 15,000 yen a night, where usually it can cost up to 30,000 yen a night. The onsen here is as amazing as usual, so many theme onsen to relax in and the food was spectacular. The room was big and clean, the facility and the rec...
---
Real reviews for hotels
This was a really easy city and region to navigate, full of interesting and beautiful sights. We had some great meals, and generally a really enjoyable stay in Sendai.
Sendai station is centrally connected all that facilities in Sendai, going further the country side is beautiful & experience differently, relax, greatly helpful people.
I am partial to Sendai, since I was born there. The area around Sendai station has plenty of restaurants, shopping, and accommodations.
I fell in love with the laid back atmosphere of Sendai, the abundance of trees, the view of the Hirose & Nanakita River, the multiple choices of food at Sendai Station and the history.
Easy city to walk around, sidewalks well maintained, clean no garbage. Around the train station is excellent for shopping & restaurants.
If you love beef tongue, then this is your place! Found the shopping districts diverse and enjoyable.
Rainier Onyx
, United States
Sendai was very easy to get around. Shopping was fabulous. Large department stores and a mile long covered mall.
Sendai is the largest city in the Tohoku region and well worth a visit. It's a great way to experience the Tohoku region year-round.
I visited Sendai for the Tanabata Matsuri, and was completely captivated. The decorations are gorgeous, and walking through the covered shopping streets with streamers hanging down like an upside-down, enchanted forest of fluttering, colorful ribbons is quite the experience.
A nice city but not too big, having a serene river and hills around. In the central area,you would also experience the vigor of a city.
Sendai is, justifiably, proud of its grilled beef-tongue (gyu-tan) dining. Go for it. This stuff is great.
We used Sendai as our "base" for exploring Omoshiroyama-kogen (day trip) and Matsushima (another day trip).
Sendai is happening place. Food stores are still open till quite late. Sendai specialty is a must to try such as beef tongue and Sendai beef.
Big City. Convenient to travel and go sightseeing. There are many interested places to visit such as Sendai Castle, Sendai Museum, and etc.
Sendai was flattened during WWII and is today a new, modern and friendly city. The coastal area was destroyed by the earthquake and tsunami in 2011.
Take the sightseeing ferry boat to Matsushima through the islands, interesting places to see. Visit Yamadera (1000 steps temple) up in the mountains - a spectacular view no matter what season! Obviously, Autumn would give the colour, but Winter is interesting too!
---
Sendai hotels with breakfast
---
Frequently asked questions
What's the average price of a property in Sendai this weekend?
The typical price for a 3-star hotel in Sendai this Friday and Saturday is USD 70. The average price for a 4-star resort in Sendai this weekend is USD 116. The typical price for a 5-star property in Sendai this Friday and Saturday is USD 93.
What are the top resorts in Sendai around Mitsui Outlet Park Sendai Port?
Verified visitors to Sendai who stayed around Mitsui Outlet Park Sendai Port have given exceptional reviews to Sun Hotel Tagajo, Hotel Route-Inn Tagajo Eki Higashi and Dormy Inn Express Sendai Seaside Hot Springs.
What are the best resorts in Sendai for families?
Hotels in Sendai that are widely ranked by families include Sendai Washington Hotel, Sendai Kokusai Hotel and Sendai Business Hotel Station Front.
What hotels in Sendai have the best views?
Verified tourists to Sendai have given exceptional testimonials for the views at Hotel Metropolitan Sendai, HOTEL LiVEMAX SENDAI HIROSEDORI and Sendai Business Hotel Station Front.
What hotels in Sendai have the best breakfast?
Verified tourists to Sendai have given amazing reviews for the breakfast at ALMONT HOTEL SENDAI, Richmond Hotel Premier Sendai Ekimae and Sendai Washington Hotel.
What are the preferred accommodations in Sendai for business visitors?
Properties found in Sendai which are highly rated by business travelers are Sendai Washington Hotel, Sendai Kokusai Hotel and Sendai Business Hotel Station Front.
What hotels found in Sendai are highly rated with respect to location?
Hotelsin Sendai which is well rated regarding location include HOTEL Eldia Luxury Sendai (Adult Only), Rakuten STAY x EAGLES 101 with terrace and Smile Hotel Sendai Kokubuncho.
What are the ideal places to stay around Sendai which has free parking?
Hotels that includes complimentary parking in Sendai which are well rated include Saryo Soen and Super Hotel Sendai Airport Inter.
What top attraction should I have a look at when I'm planing a trip to Sendai?
Top hotspots in Sendai include Site of Sendai Castle, Sendai Station, and Zuihoden.
How long should I plan my stay in Sendai?
In the past 3 months, visitors stayed in Sendai for 1 nights on average. The perfect duration for your trip will be determined by what you'd like to see and do while there.
Is quarantine required for fully vaccinated visitors to enter Sendai?
Quarantine may be required for fully vaccinated vacationers to enter Sendai from outside the country. For up-to-date and detailed information on travel restrictons, please have a look at the official websites of the travel authority or government of the country you wish to travel to, or go to here.
Is pre-departure covid test needed for fully vaccinated travelers to enter Sendai?
Proof of negative pre-departure COVID-19 test is not required to enter Sendai. For recent and detailed information on travel restrictons, please check out the official websites of the travel authority or government of the country you wish to travel to, or go to here.
Explore more travel vacation rentals
More about Sendai
Discovering Sendai: Fun Facts and Reasons to Visit
Sendai is the capital city of Miyagi Prefecture, located in the northeastern part of Japan's Honshu Island. Known as the "City of Trees," Sendai is home to numerous parks and green spaces, making it a beautiful and relaxing destination for travelers. One of the city's most famous attractions is the Aoba Castle, which offers stunning views of the surrounding area. Other popular landmarks include the Osaki Hachimangu Shrine, the Zuihoden Mausoleum, and the Sendai City Museum. Aside from its natural beauty and cultural heritage, Sendai is also known for its delicious cuisine. The city is famous for its beef tongue, which is often served grilled or in a hot pot. Another local specialty is gyutan, or beef tongue sashimi. Visitors should also try the zunda mochi, a sweet treat made with pounded rice and sweetened edamame paste. There are plenty of reasons to visit Sendai, from its stunning natural scenery to its rich cultural heritage and delicious food. Whether you're interested in history, nature, or just enjoying a relaxing vacation, Sendai has something to offer every traveler.
Getting to Sendai: Your Guide to Hassle-Free Travel
Sendai is easily accessible by air, train, or bus. The city is served by Sendai Airport, which offers flights to major cities in Japan as well as international destinations such as Seoul and Shanghai. From the airport, travelers can take the Sendai Airport Access Line train to Sendai Station, which takes about 25 minutes. For those traveling by train, Sendai is a major stop on the Tohoku Shinkansen line, which connects Tokyo to northern Japan. The journey from Tokyo to Sendai takes about 90 minutes on the fastest trains. There are also local trains that run between Sendai and other cities in Miyagi Prefecture. Buses are another option for getting to Sendai. There are several long-distance bus companies that operate routes between Sendai and other cities in Japan. The journey from Tokyo to Sendai by bus takes about 5-6 hours, depending on traffic.
Top Things to Do in Sendai: A Traveler's Guide
There are plenty of things to see and do in Sendai, whether you're interested in history, nature, or just enjoying the local cuisine. Here are some of the top attractions to check out during your visit: - Aoba Castle: This historic castle was built in the early 17th century and offers stunning views of the city from its hilltop location. - Osaki Hachimangu Shrine: This beautiful Shinto shrine is dedicated to Hachiman, the god of war, and is known for its impressive torii gate and cherry blossom trees. - Zuihoden Mausoleum: This ornate mausoleum is the final resting place of Date Masamune, one of Sendai's most famous historical figures. - Sendai City Museum: This museum offers a fascinating look at Sendai's history and culture, with exhibits on everything from samurai swords to traditional crafts. - Jozenji-dori Avenue: This tree-lined street is a popular spot for strolling and shopping, with plenty of restaurants, cafes, and boutiques to explore. - Matsushima Bay: Just a short train ride from Sendai, Matsushima Bay is known for its scenic beauty and is considered one of Japan's three most scenic spots.
Why Book Your Sendai Hotel with Agoda.com?
When it comes to finding the perfect hotel in Sendai, Agoda.com is the best choice for travelers. With a wide range of hotels to choose from, including the Sendai Washington Hotel, HOTEL VISTA SENDAI, APA Villa Hotel Sendaieki-Itsutsubashi, Hotel Metropolitan Sendai East, and Daiwa Roynet Hotel Sendai, Agoda.com makes it easy to find the right accommodations for your needs and budget. In addition to its extensive selection of hotels, Agoda.com also offers competitive rates and hassle-free booking. With 24/7 customer support and a user-friendly website and mobile app, Agoda.com is the perfect choice for travelers looking for a stress-free booking experience.
The Best Time to Visit Sendai: Tips and Recommendations
The best time to visit Sendai depends on your interests and travel preferences. If you're interested in seeing the cherry blossoms, the best time to visit is in late April or early May, when the trees are in full bloom. The Sendai Pageant of Starlight, a popular winter illumination event, takes place in December and January and is a great time to visit if you enjoy festive holiday lights. Summer is a popular time to visit Sendai, with plenty of festivals and events taking place throughout the season. The Sendai Tanabata Matsuri, a colorful festival celebrating the Tanabata star festival, takes place in early August and is a must-see event for visitors.
Traveling to Sendai: Tips and Tricks for a Smooth Trip
To make the most of your trip to Sendai, it's important to plan ahead and be prepared. Here are some tips and tricks to help you have a smooth and enjoyable trip: - Learn some basic Japanese phrases: While many people in Sendai speak English, it's always helpful to know some basic Japanese phrases to help you get around and communicate with locals. - Bring comfortable shoes: Sendai is a city that's best explored on foot, so be sure to bring comfortable shoes for walking. - Check the weather: Sendai can experience extreme weather conditions, from hot and humid summers to cold and snowy winters, so be sure to check the forecast before you go and pack accordingly. - Get a Pasmo or Suica card: These rechargeable smart cards can be used on trains, buses, and subways throughout Japan and are a convenient way to pay for transportation.
Where to Stay in Sendai: A Neighborhood Guide
Sendai has several neighborhoods that are popular with travelers, each with its own unique character and attractions. Here are some of the top neighborhoods to consider when choosing a hotel in Sendai: - Aoba-ku: This neighborhood is home to Aoba Castle and several museums, making it a great choice for history buffs. - Izumi-ku: Located on the outskirts of Sendai, this neighborhood is known for its natural beauty and outdoor activities, including hiking and skiing. - Miyagino-ku: This neighborhood is home to several parks and green spaces, making it a great choice for travelers looking for a relaxing and peaceful stay.
Sendai's Culinary Delights: What to Eat and Where to Find It
Sendai is known for its delicious cuisine, with plenty of local specialties to try during your visit. Here are some of the top dishes to try and where to find them: - Gyutan: This grilled beef tongue dish is a Sendai specialty and can be found at restaurants throughout the city, including the popular Gyutan Sumiyaki Yamanaka. - Zunda mochi: This sweet treat made with pounded rice and sweetened edamame paste is a must-try during your visit. You can find it at specialty shops and cafes throughout Sendai. - Sasa kamaboko: This fish cake made with bamboo leaves is a popular snack in Sendai and can be found at street vendors and markets throughout the city.
Exploring Sendai: How to Get Around the City
Sendai is a city that's best explored on foot, but there are also plenty of transportation options available for getting around. The city has an extensive bus network, with several routes that connect to major attractions and neighborhoods. There are also two subway lines that run through the city, making it easy to get around quickly and efficiently. For those who prefer to travel by bike, there are several rental shops throughout the city where you can rent a bicycle for the day. Taxis are also available, but can be expensive, especially during peak travel times. Overall, Sendai is a city that's easy to navigate, with plenty of transportation options available for travelers.