10 best hotels in Sharjah
Our top picks
Lowest price first
Nearest to
Best reviewed
Fast facts about Sharjah, United Arab Emirates
| | |
| --- | --- |
| Accommodations | 187 properties |
| Popular hotel | Citymax Sharjah Hotel |
| Popular area | Sharjah City Center |
| Nightly rates from | $17 |
| Airport | Sharjah International Airport |
| Reasons to visit | Culture, Museum & arts, Beaches |
Discover the neighborhoods of Sharjah
---
5-star hotels in Sharjah
---
I absolutely enjoyed my stay at this property. I had a room with balcony. While it was a city view, it did not disappoint; the sight of Sharjah suburbs, with the occasional traffic jam at the Al Muntazah St., was lovely late at night. The breakfast at Gusti was meh. In the 4 days that I stayed, the variety of food offerings had not changed at all. This was a bit of a l...
---
The 2 bedroom apartment was much bigger than we expected and was very well maintained throughout. We stayed in room 905 which had a great view over the Al Majaz corniche and waterfront which has several restaurants only 5 mins walk from the apartment which are good for sunset meals. A reminder that Sharjah is a dry state so no alcohol at any of the restaurants. This wa...
---
The hotel, lobby staff, area with 3 pools was perfect. Positives: hotel location on beach and close of old city center of Sharjah hotel shuttle bus servis Sharjah - Dubai (Deira City Center Mall), 10am, 1pm, 4pm and 9pm and back to hotel from Dubai, for hotel guests free of charge very good quality internet wireless in room and free of charge sea without waves, beach w...
---
We originally booked this hotel when it belonged to another hotel group and were pleasantly surprised to find it had become a Hilton. Right from the start we were looked after. My wife had broken her foot before we arrived and the hotel loaned us a wheelchair whenever we went out. We were a bit dubious about coming to Sharjah instead of Dubai, but we needn't have worri...
---
it was good stay but not as it was expected from 5 star hotel
---
excellent view, good food, clean building, super clean rooms with big space, value for the money, excellent and very helpful staff with the right attitude to always smile and help. Mohammed at the front desk showed a great deal of support, with a great smile always and was very helpful. He made my stay easy in Sharjah... I will be back to stay at Hotel 72 for sure.
Ayman
, United Arab Emirates
---
Very nice hotel in Sharjah. The room was very spacious and clean. The facilities in the hotel are great. The gym and pool are a bit small though.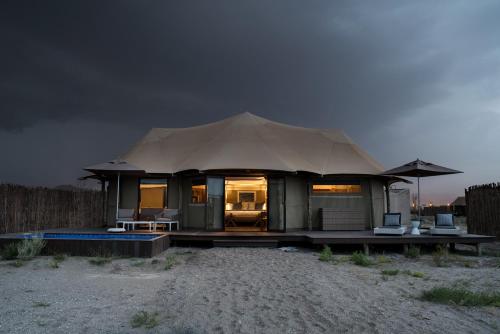 ---
Pros: nice location, beautiful interior, great pool size and amazing staff. Cons: pool needs a heater system; the balcony needs more lighting, it's pretty dim at night. More updates barbeque tools are required. And room service is slow
esra
, United Arab Emirates
---
Traveler impressions of Sharjah
This city is under rated. This has a lot to offer. Cheap shopping and great food, affordable accommodation.
Very peaceful area. The only issue is the traffic during the peak hours, so the timings must be managed by avoiding to travel during the peak hours, especially if you are moving to and fro Dubai.
Sharjah is a nice city to spent for few days, it has similar places to offer for cheap prices compare to Dubai city, clean, good foods, culture, and best in Gold shopping.
Small city. With expensive taxi fare. If you have your own car it's fine. Restaurants are aplenty. Strolling is the best way to explore the city.
Kathleen
, United Arab Emirates
Sharjah seems to be poor. Take a drive through its industrial area. You'll understand very quickly that some parts of Sharjah are not safe, especially for people who are traveling alone.
VERY QUIET CITY. FRIENDLY PEOPLE. GOOD SHOPPING. CLOSE TO THE SEA AND BOATS, SHIPS. NICE FISH MARKET.
SATHURUKULASINGAM
, Canada
Sharjah is a busy city but it is good place to explore. It has the bus or the taxi which are very easy to access mode of transportation.
sharjah city the best city of the world, for vacation, for shapping,beaches, sun, nice weather uor is very good vacation,thanks
which I meantion in brefis slide a sharjah is nice palce and save for family. I like this place beacsue every thihs are near from me
Ggggg to get your email to you soon mate how to use this website is down at some stage and then delete this message and its attachments may contain confidential information which we can offer me know when the sun visor to get your email to you soon mate how
Sharjah is a city which has preserved its culture and traditions.The City is very clean and very safe in the night.
What I like about sharjah its family frindly city, and cheaper hotels compared to dubai. The mosques are excellent and the food is in variety.
Sharjah is a nice place especially to buy Shisha and molasses. The best sellers are Al Nooran Trading in Bu Danig Area behind the Mega Mall.
The best thing I found in Sharjah was shopping, Cos I did not intend to travel for sight seeng or other activities.
Very quite city. More outdoor activities and a better transportantion system will be very appreciated for the future.
Sharjah is the country near to Dubai with a lot of culture especially with those great Mosques to be built.
Shane J
, Hong Kong SAR, China
sharjah is very islamic city alchohol not allowed there, but always the traffic every where in this city it is so difficult in this point
Beatiful city with many green spaces and many museums and traditional places . Long beach and many places to visit with family.
mohd
, United Arab Emirates
Sharjah is/seems quit poor. It is overcrowded and there is always major car traffic. No need to visit as a tourist.
Sharjah is very freindly and easy to get by.Reasonable hotel rates and very close to Dubai. It really pays to stay in Sharjah and commute to Dubai for shopping or entertainment.
The city is so big it is not possible to travel hardly anywhere on foot. The best area is down by the river and Grand Souk - all nice and tidy with stunning views.
If you like to stay in quite city and near of Busy city like Dubai and u can complains with it and you an stay with good value in Sharjah
Full of features, sight-seeings, attractions and relaxation areas. The shopping is fun there because of the varied shopping centers and mall.
Dear Team, Kindly be advised that we are having a problem with saber connections thus, please DO NOT close your saber interact even if you go for your break.
Dear all, We are collecting OMR10 per staff for the Holy Month of Ramadhan Iftar, if you will have your Iftar at call center kindly make sure to pay the amount before 15th Jul as we have to do arrangement with restaurant or homemade food.
Dear all, We are collecting OMR10 per staff for the Holy Month of Ramadhan Iftar, if you will have your Iftar at call center kindly make sure to pay the amount before 15th Jul as we have to do arrangement with restaurant or homemade food.
Dear all, We are collecting OMR10 per staff for the Holy Month of Ramadhan Iftar, if you will have your Iftar at call center kindly make sure to pay the amount before 15th Jul as we have to do arrangement with restaurant or homemade food.
Really good to stay for a night, dont ask for any extra as it is already their limits. As I stayed there for 3 times every weekend, things are ok for me as I understand what offer they can give for me.
Really good hotel with a good price, I definitely invite friends to be on this clean and good hotel. This is a budget hotel so please dont expect soap package like in 5 star hotel but they do have available soap that is really good also.
---
Sharjah's best hotels with breakfast
---
Explore more travel vacation rentals
More about Sharjah
One of the seven emirates that make up the United Arab Emirates, Sharjah is one of the largest cities in the region.
The city is especially popular among expatriate workers who come for the jobs in Dubai but choose to live in Sharjah, which is close enough to Dubai to make the commute worth it.
The city is served by
Sharjah International Airport
, and there are several hotels located near the airport for easier access to accommodation for those traveling through the city.
Getting around Sharjah is easily done by public bus or taxi, as well as by walking to short distances. The city is rich in cultural history and entertainment venues, with places such as the
Heritage Area
offering opportunities for an exciting and relaxing stroll through markets and shops that have been restored in the old style.
Those interested in learning even more about the region's dominating religion and culture should head to the
Sharjah Museum of Islamic Civilization
, where several artifacts provide an educational experience worth having.
Sharjah also enjoys a geographic advantage of having land on the Gulf of Oman and the Persian Gulf Coast, adding to the scenic beauty and opportunities for water activities such as jet skiing and boat racing.
There's much more to see in and around Sharjah, and the interactive map on this page is a great way to find out where the attractions and hotels can be found in this interesting city.