Fast facts about Taiping, Malaysia
| | |
| --- | --- |
| Accommodations | 232 properties |
| Popular hotel | SENSE HOTEL TAIPING |
| Popular area | Taiping Town |
| Nightly rates from | $9 |
Discover the neighborhoods of Taiping
---
4-star hotels in Taiping
---
Quite a new hotel in Taiping, it was built probably 2 years ago. The location is convenient as it is directly above Taiping Mall, there is a 7-11 convenience store below and it runs 24hrs. The concierge is 24 hrs as well, except the room service is not. Overall, the location is good. Nearby to Taiping Lake, Zoo and Taiping Sentral Mall as well. The room is rather spaci...
---
I feel good staying at this hotel because... 1) room is new, modern and clean. 2) basic toilotries provided such as toothbrush,toothpaste,shower cap,sanitary bag, shampoo and shower gel 3) staff was very friendly and helpful. i need panadol, plaster and sewing kit. wanted to puchase from the convenice store beside but it close due to system down. so i ask the fronk de...
---
Friendly staff, spacious room and a nice place to experience. Love the scenery. Fresh air and lots of fun at the water theme park. Easy to go to Taiping town by own vehicle. Surely to consider to come here again.
---
Booked deluxe which has a queen size bed and a single size bed. Room is spacious however the shower and toilet is small. Behind the hotel is the Muslim's cemetary but lucky for me i got room no. 503 which is on the left side of the hotel facing the housing area. Breakfast was good. They also have basement parking and swimming pool which is rare amongst the hotel in tai...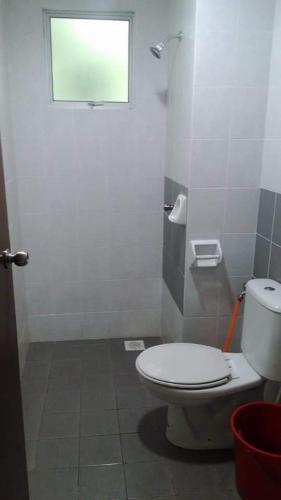 ---
sucks. not worth for money. lack in basic facilities.
---
I booked 2 nights to stay. End up we just stayed for 1 night. Very bad experience with the facilities and amenities. Wasted my money and time with family.
---
5-star hotels in Taiping
---
The accomodation is well maintained..Hidden gem to have a break from hustle and busy schedule. You even can request for breakfast to be serve at yr room. Will come again.
---
The hotel is neither too big that you feel detached nor too small. We were quite surprised with our room, it is beautiful with modern decoration. The bed is spacious and there is even a sofa when we just booked the most basic room. The hotel is also very thoughtful by providing iron in each room, umbrellas everywhere, using a proper jug rather than simply providing bot...
---
Value for money and good location. Should post Crytal Creek resort as there is another J Homestay in Taiping.
---
Taiping's best hotels with breakfast
---
Explore more travel vacation rentals
Find the Perfect Type of Accommodation
---
More about Taiping
The small town of Taiping is located in Malaysia's Perak state, and has been a home for Chinese settlers since the 19th century. The best way to reach Taiping is via Malaysian Railway, arriving at
Taiping Railway Station
, which is located in the area of Kamunting.
The Chinese influence in this region is very much evident in the architecture, cuisine, and certainly the population, making it a great place in which to really get to see the diversity of culture that is evident in Malaysia.
As the town is quite small, it's not necessary to rent a car or have a hired tour service to be able to explore the town. Most of the attractions can be reached on foot or short taxi rides, including the gorgeous reclaimed area of
Taiping Lake Gardens
. This beautiful natural oasis was created out of an abandoned area of land, and is now a favorite walking and picnic area for locals and tourists alike.
A longer car trip is necessary to reach the outlying areas of the town, which is where attractions such as mangrove reserve at Matang and
Maxwell Hill
, a peaceful hill area that adventure trekkers and hikers will certainly wish to visit.
For more information on hotels and landmarks in the different areas of Taiping, take a look at the interactive map on this page and start planning the perfect vacation to this unique city.