10 best hotels in Taiping
Our top picks
Lowest price first
Nearest to
Best reviewed
See all
Flemington Hotel
Taiping Town,Taiping - View on map
"The Flemington Hotel in Taiping, West Malaysia where we stayed for 2 nights from 28Jun to 30Jun 2011 is set in lush greenery. It is a short taxi ride away from the town which is reminiscent of a 1960s Malaysian town. Its dining room has glass walls which give a panoramic view of the Lake Gardens. Looking out at breakfast time one can feel the serenity of the surroundings beckoning. It is also within walking distance to eating places and small restaurants where we could relish local fare in the evenings. The hotel is ideal for a relaxing holiday. I plan to stay there again when I next visit Taiping."
Show more
See all
Novotel Taiping Perak
Taiping Town,Taiping - View on map
"Quite a new hotel in Taiping, it was built probably 2 years ago. The location is convenient as it is directly above Taiping Mall, there is a 7-11 convenience store below and it runs 24hrs. The concierge is 24 hrs as well, except the room service is not. Overall, the location is good. Nearby to Taiping Lake, Zoo and Taiping Sentral Mall as well. The room is rather spacious and clean, bed was comfortable and there is international TV channels as well except it's rather limited. Will be good if there is Discovery or History Channel. Never opt for their breakfast because there are restaurants at the mall, there is a hawker directly opposite the hotel and it doesn't open so early. Staff is friendly but some may not have a good command of English. Will recommend this hotel if you are here in Taiping, can't wait to be back to Novotel Taiping. Thanks"
Show more
See all
Hotel Grand Baron
Taiping Town,Taiping - View on map
"New hotel in Taiping. Had a peaceful getaway in this quiet and beautiful hotel, strategically located at the iconic Taiping Lake Gardens. The location is close to many major landmarks in Taiping, the scenery was superb, rooms are spacious and most importantly, the service was good and friendly. Would recommend this hotel to anyone based on its location, comfort and friendliness. Keep up the good work! "
Show more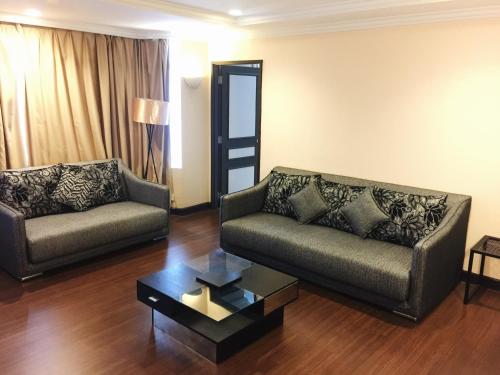 See all
Legend Inn Taiping
Taiping Town,Taiping - View on map
"Easily one of the best hotels in Taiping, capable of matching the brand new 4-star Novotel. Clean rooms with a classy touch, that you feel that you are staying in a 4-stat hotel. Staff are very quick to attend to complaints. Anyone coming to Taiping should consider this hotel as the first choice!"
Show more
See all
Pearl Inn
Taiping Town,Taiping - View on map
"Clean and tidy, super convenient just a stone throw away from the lame. Got a grpund floor room whoch slightly lack privacy if have window open. "
Show more
See all
SENSE HOTEL TAIPING
Taiping Town,Taiping - View on map
"Stayed in the family room. This was the former Tune Hotel in Taiping. Has reasonable view but the room window should have been bigger. large and comfortable room. The safe box in the room was not functioning and was told all room is the same. Management should just remove all safe box if it is being disabled. Comfortable beds. Improvement could be made to the housekeeping. Generally kept clean but some of the dark furniture's in the room as dust that looked like never been dusted clean. Limited TV channel. Not exactly in center of town. About 10 mins drive away. Has Chinese food court nearby (walking distance), some pubs along the row and AEON nearby (need to drive). "
Show more
See all
Bukit Merah Laketown Resort
Bukit Merah,Taiping - View on map
"Friendly staff, spacious room and a nice place to experience. Love the scenery. Fresh air and lots of fun at the water theme park. Easy to go to Taiping town by own vehicle. Surely to consider to come here again."
Show more
See all
See all
Kimal Hotel Taiping
Taiping Town,Taiping - View on map
"nice stay in Taiping. great location,easy go to Ansari famous cendol, Bismillah Cendol, The Ipoh Bakery and Bismillah Restaurant. "
Show more
See all
Beverly Hotel
Taiping Town,Taiping - View on map
"Pro's: -strategic location (opposite Tesco and Taiping Central). Easy access to restaurant/ food stall. But for muslim they have to go to Tesco or Taiping Central to get halal food. Only 7 mins distance from Taman Tasik Taiping and Zoo Taiping, and 10 mins distance from Taiping Train Station by car. -Big room: we booked a standard room with King Size bed and my 4 children can sleep on sleeping bag on the floor. So many space in the room. -very clean and cozy and comfortable - the staffs are very polite and helpful - good parking space -simple decoration so we don't have to worry that our small child would touch or destroyed hotel's properties Cons: - the bar is located near the hotel, not good for family with teenager. You have to watch your teenager from getting involved in alcohol. - our room only have small window so we cannot really enjoy the view from our room. Maybe you can booked a superior room to avoid this one. "
Show more
Fast facts about Taiping, Malaysia
| | |
| --- | --- |
| Accommodations | 244 properties |
| Popular hotel | Novotel Taiping Perak |
| Popular area | Taiping Town |
| Nightly rates from | $9 |
Discover the neighborhoods of Taiping
---
4-star hotels in Taiping
---
The hotel building is adjoining the Taiping Mall which open 10am to 10pm everyday PLUS got 7 eleven next to the hotel entrance. This hotel is so clean and got swimming pool, gym and a super wonderful and lavish breakfast menu. Eventhough it is the most expensive hotel in taiping but it is worth every single ringgit. Again, the breakfast is considered 5 star! Locate...
---
I feel good staying at this hotel because... 1) room is new, modern and clean. 2) basic toilotries provided such as toothbrush,toothpaste,shower cap,sanitary bag, shampoo and shower gel 3) staff was very friendly and helpful. i need panadol, plaster and sewing kit. wanted to puchase from the convenice store beside but it close due to system down. so i ask the fronk de...
---
We truly love our hotels room but the first time we step in the room it smells. We had to spray the room with car perfume because there was no convenient store near the area. We were worried that we cannot go to Orang Utan's Island as the lake water was shallow. Hopefully there would be rain soon to fill up the lake or the management will need to do something about ...
---
Booked deluxe which has a queen size bed and a single size bed. Room is spacious however the shower and toilet is small. Behind the hotel is the Muslim's cemetary but lucky for me i got room no. 503 which is on the left side of the hotel facing the housing area. Breakfast was good. They also have basement parking and swimming pool which is rare amongst the hotel in tai...
---
I booked 2 nights to stay. End up we just stayed for 1 night. Very bad experience with the facilities and amenities. Wasted my money and time with family.
---
5-star hotels in Taiping
---
The accomodation is well maintained..Hidden gem to have a break from hustle and busy schedule. You even can request for breakfast to be serve at yr room. Will come again.
---
The hotel is neither too big that you feel detached nor too small. We were quite surprised with our room, it is beautiful with modern decoration. The bed is spacious and there is even a sofa when we just booked the most basic room. The hotel is also very thoughtful by providing iron in each room, umbrellas everywhere, using a proper jug rather than simply providing bot...
---
Value for money and good location. Should post Crytal Creek resort as there is another J Homestay in Taiping.
---
Taiping's best hotels with breakfast
---
Explore more travel vacation rentals
Find the Perfect Type of Accommodation
---
More about Taiping
The small town of Taiping is located in Malaysia's Perak state, and has been a home for Chinese settlers since the 19th century. The best way to reach Taiping is via Malaysian Railway, arriving at
Taiping Railway Station
, which is located in the area of Kamunting.
The Chinese influence in this region is very much evident in the architecture, cuisine, and certainly the population, making it a great place in which to really get to see the diversity of culture that is evident in Malaysia.
As the town is quite small, it's not necessary to rent a car or have a hired tour service to be able to explore the town. Most of the attractions can be reached on foot or short taxi rides, including the gorgeous reclaimed area of
Taiping Lake Gardens
. This beautiful natural oasis was created out of an abandoned area of land, and is now a favorite walking and picnic area for locals and tourists alike.
A longer car trip is necessary to reach the outlying areas of the town, which is where attractions such as mangrove reserve at Matang and
Maxwell Hill
, a peaceful hill area that adventure trekkers and hikers will certainly wish to visit.
For more information on hotels and landmarks in the different areas of Taiping, take a look at the interactive map on this page and start planning the perfect vacation to this unique city.