Hotels in Tooma
Our top picks
Lowest price first
Nearest to
Best reviewed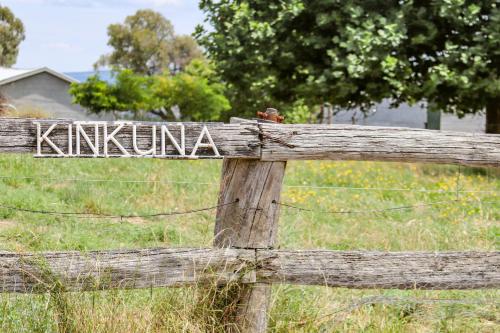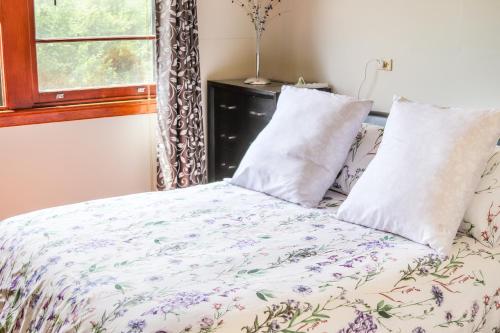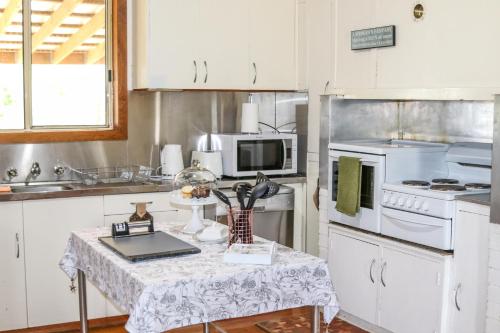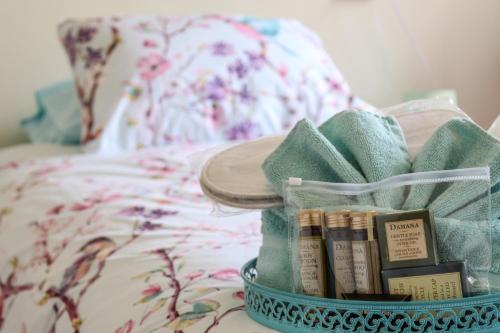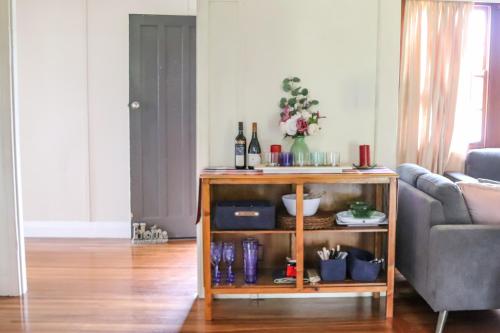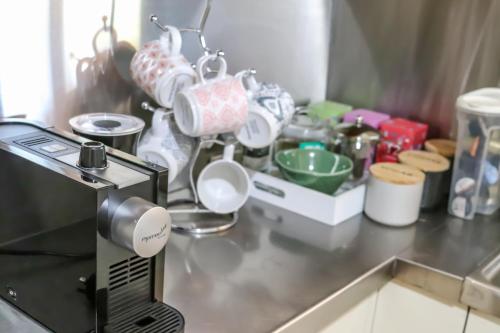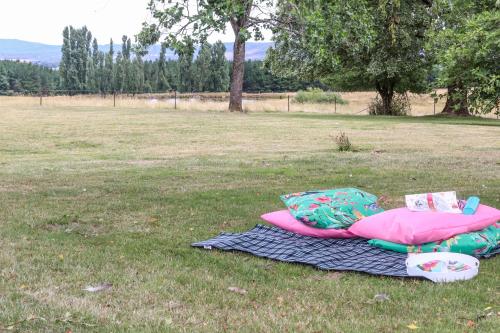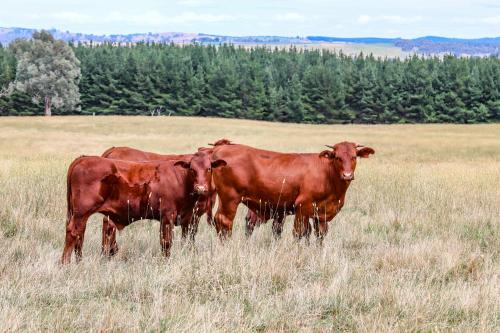 See all
Kinkuna
Tooma,Tooma - View on map
Car park
Free Wi-Fi in all rooms!
BBQ facilities
Luggage storage
Wi-Fi in public areas
Smoke-free property
Air conditioning in public area
Internet services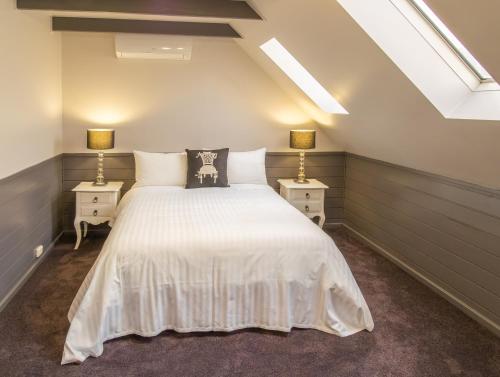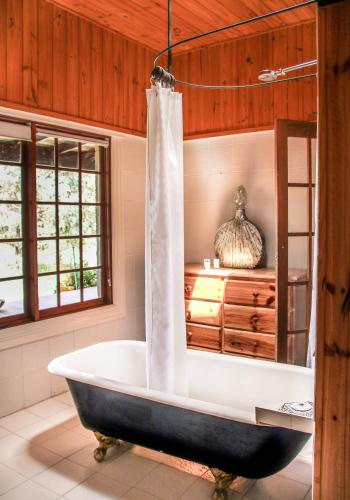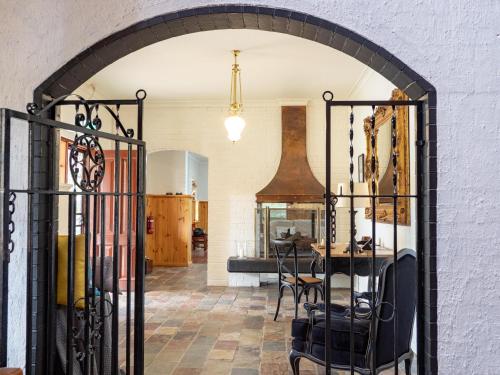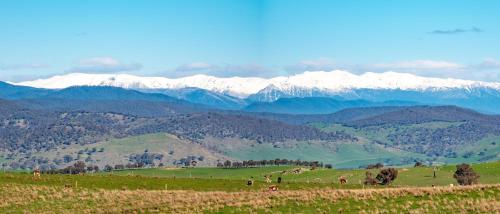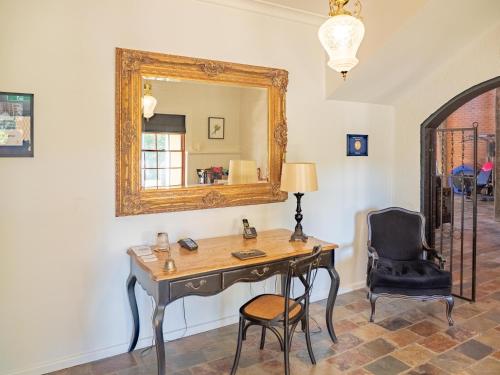 See all
Brigham House
Tooma,Tooma - View on map
Car park
Free Wi-Fi in all rooms!
Front desk [24-hour]
BBQ facilities
Tennis court
Game room
Bicycles
Check-in/out [private]
"Very beautiful and tranquil setting."
Fast facts about Tooma, Australia
| | |
| --- | --- |
| Accommodations | 2 properties |
| Popular area | Tooma |
| Nightly rates from | $119 |
Frequently asked questions
What's the best neighborhood in Tooma to stay in?
Most desirable local neighborhood amongst tourists staying in Tooma is Tooma.
What are the most suitable accommodations located in Tooma for business visitors?
Hotels around Tooma that are very highly rated by business travelers are Brigham House and Kinkuna.
What are the very best hotels found in Tooma for group vacationers?
Properties in Tooma that are highly rated by group visitors are Brigham House and Kinkuna.
What hotels in Tooma are highly rated regarding sanitation?
Accommodationsaround Tooma which is highly rated for cleanliness include Brigham House and Kinkuna.
What resorts located in Tooma are highly rated regarding facilities?
Resortsin Tooma which is highly rated regarding amenities include Brigham House and Kinkuna.
What properties found in Tooma are well rated regarding value for money?
Accommodationslocated in Tooma that is well rated with respect to value for money include Kinkuna and Brigham House.
What places to stay in Tooma are well rated with regards to service?
Propertiesfound in Tooma which is exceptionally rated with regards to service include Brigham House and Kinkuna.
Are foreign tourists allowed into Tooma?
International tourists are allowed into Tooma, according to our most up-to-date information. Due to changing restrictions, we strongly recommend that you browse here for further details.
Is evidence of vaccination required to enter Tooma?
Proof of COVID-19 vaccination may be required to enter Tooma from outside the country. For additional information, please reach out to local authority or visit here.
What vaccines are accepted in Tooma?
All vaccination types are currently acknowledged and approved by the national health authority of the country that includes Tooma.
Explore more travel vacation rentals
More about Tooma
Discover Tooma: A Hidden Gem in Australia
Nestled in the foothills of the Snowy Mountains, Tooma is a charming town that offers a peaceful retreat from the hustle and bustle of city life. With a population of just over 100 people, this hidden gem in Australia is the perfect destination for travelers looking for a quiet and relaxing getaway.
Top Reasons to Visit Tooma on Your Next Trip
Tooma may be a small town, but it offers plenty of activities and attractions for visitors. One of the top reasons to visit is its stunning natural scenery. Surrounded by mountains and forests, Tooma is a haven for outdoor enthusiasts. Hiking, fishing, and camping are popular activities in the area. Another reason to visit Tooma is its rich history. The town was established in the mid-1800s during the gold rush, and many of its buildings and landmarks date back to this time period. Visitors can explore the Tooma Dam, which was built in the 1950s to provide water for the Snowy Mountains Hydroelectric Scheme.
How to Get to Tooma: Your Ultimate Travel Guide
Tooma is located in New South Wales, approximately 500 kilometers south of Sydney. The easiest way to get to Tooma is by car. The drive from Sydney takes around six hours, and the route takes you through some of the most beautiful scenery in Australia. If you don't have access to a car, you can also take a bus or a train to nearby towns like Tumut or Adelong, and then hire a car or take a taxi to Tooma.
10 Fun Things to Do in Tooma for an Unforgettable Experience
1. Go hiking in the Snowy Mountains National Park 2. Visit the Tooma Dam and learn about its history 3. Go fishing in the Tooma River 4. Take a scenic drive through the countryside 5. Explore the town's historic buildings and landmarks 6. Go camping in the nearby forests 7. Attend the annual Tooma Show, which features agricultural displays and competitions 8. Visit nearby wineries and taste the local wines 9. Go horseback riding in the mountains 10. Take a hot air balloon ride for a bird's eye view of the stunning scenery.
Why Book Your Tooma Hotel with Agoda.com?
Agoda.com offers a wide range of hotels and accommodations in Tooma to suit every budget and preference. Whether you're looking for a cozy bed and breakfast or a luxurious resort, you'll find it on Agoda.com. Plus, with Agoda's easy-to-use booking system, you can make your reservation quickly and securely, so you can focus on planning the rest of your trip.
The Best Time to Visit Tooma: A Seasonal Guide
Tooma has a temperate climate, with warm summers and cool winters. The best time to visit Tooma depends on your preferences and what you want to do while you're there. If you're interested in outdoor activities like hiking and fishing, the best time to visit is during the spring and summer months (September to February), when the weather is warm and sunny. If you prefer cooler temperatures and fewer crowds, consider visiting in the fall or winter (March to August).
Expert Tips for Travelers Visiting Tooma for the First Time
- Bring comfortable shoes for hiking and exploring the town's historic sites. - Pack warm clothing if you're visiting in the fall or winter. - Bring insect repellent if you're planning to spend time outdoors. - Book your accommodations in advance, especially if you're visiting during peak season. - Consider hiring a car to explore the surrounding countryside.
Where to Stay in Tooma: Accommodation Options for Every Budget
Tooma offers a range of accommodations to suit every budget and preference. If you're looking for a cozy bed and breakfast, consider staying at Brigham House. This charming guesthouse features comfortable rooms and a beautiful garden, and is located just a short walk from the town center. If you're looking for more luxurious accommodations, consider booking a room at the Tooma Inn. This historic hotel features spacious rooms, a restaurant, and a bar, and is located in the heart of town.
Taste the Flavors of Tooma: What to Eat and Drink in This Charming Town
Tooma may be a small town, but it offers plenty of delicious food and drink options. One of the must-try dishes is the local trout, which can be found on the menus of many of the town's restaurants. Other popular dishes include lamb and beef, which are raised on the nearby farms. If you're looking for a drink, be sure to visit one of the town's wineries. The region is known for its cool climate wines, and many of the wineries offer tastings and tours.
Getting Around Tooma: A Guide to Transportation Options
Tooma is a small town, and most of the attractions are within walking distance of each other. However, if you want to explore the surrounding countryside, it's best to hire a car. Taxis are also available, but they can be expensive. If you're arriving in Tooma by bus or train, you can hire a car or take a taxi from the nearby towns of Tumut or Adelong.