Fast facts about Trat, Thailand
| | |
| --- | --- |
| Accommodations | 106 properties |
| Popular hotel | Hotel Toscana Trad |
| Popular area | Trad City Center |
| Nightly rates from | $8 |
| Airport | Trat Airport |
Discover the neighborhoods of Trat
---
4-star hotels in Trat
---
I have been many places in Thailand (Krabi, Lanta, Trang), but this place is my clear favourite so far. The whole week was so completely relaxing and pleasant. It feels almost to have a beach of your own when you are staying here. Quite easy to get her from bangkok too (I took a car service form Ekammai to Trat bus station and then a taxi to the hotel - about 5 hours i...
---
Perfect getaway vacation. The hotel is only one year old so the facilities are great. It's located on a beautiful beach (private for hotel guests), and offers kayaks and surfboards for guests. The staff is friendly and helpful. The room was super gorgeous and spacious, if you book the deluxe room, the mini-bar is free and refilled daily. Breakfast buffet is good, the r...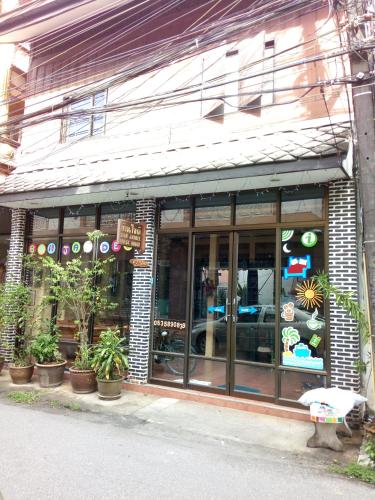 ---
I was only in Trat for the night, on my way to Koh Kood - couldn't have asked for a better place to stay! The guesthouse is beautiful, and the woman who runs it is so welcoming and friendly! The room itself was very bare bones, but for the price I have no complaints!
---
Traveler impressions of Trat
Beautiful city along the Gulf of Thailand seashore. You can easily find and enjoy cheap delcious seafood all over the town.
The airport taxi service is not a cheap one. Price just to go into Trat from the airport was 500 Baht per person in a mini-van shared with as many people that could fit.
It's verybeautiful place here you can feel all day you stay. Not only clean brach but quiet and heard sound of nature.
Trat is small but wonderful place because it has clean beach and you can take a boat to the island such as Koh Chang, Koh Mhak, Koh Kood and Koh Lao Ya.
Trat is a small town with not much to do,but Koh Chang is just offshore and is a great island if you like to relax on the beach and eat lots of seafood.
Trat is the end of East Thailand and it has been returned to Thailand at Early 20th Century, it has commemorates 125 years return to Thailand.
You've got to visit many of the islands, some are still pure and a lot less traveler than other part of Thailand.
A good place for family travel, nice local people, many nice islands and diving. Seafood is fresh and not too expensive.
We only stayed one night. We ate out and had simple nice local food that we felt was great value. Not a huge level of English in the town but they made an effort and were very friendly.
---
Trat's best hotels with breakfast
---
Explore more travel vacation rentals
Find the Perfect Type of Accommodation
---
More about Trat
The city of Trat is also the capital of the province of the same name, located in eastern Thailand and near some of the most beautiful natural landscapes in the country.
The city is served by
Trat Airport
, a popular airport that sees many travelers as Trat is the gateway to some important vacation destinations. While the city has its own appeal, it's also the main gateway to popular places like the many islands surrounding Mu Ko Chang National Park. This archipelago attracts a great deal of tourists to this city, specifically those planning to explore the pristine beaches of Ko Chang and beyond.
Within the city of Trat, historic buildings like
Deva Raj Palace
and the stunning and ancient temple of
Wat Buppharam Temple
are enough to keep anyone's interest. Walk around the streets and markets and discover the local Thai way of life, or shop the lively night markets for some of the most exciting street food and drinks. As a typical Thai city with all the charms and interesting sights, Trat has a great deal to see and some beautiful places to see, even if one chooses to avoid the nearby islands.
There's a lot more to see and do in Trat, and the best way to discover what else this city has to offer in terms of attractions, landmarks, and hotels is by exploring the interactive map on this page.