Fast facts about Zagreb, Croatia
| | |
| --- | --- |
| Accommodations | 2,319 properties |
| Popular hotel | Esplanade Zagreb Hotel |
| Popular area | Zagreb City Center |
| Nightly rates from | $10 |
| Airport | Franjo Tuđman Airport |
Discover the neighborhoods of Zagreb
---
5-star hotels in Zagreb
---
This hotel was perfect for our needs. It was a ways away from the center of town, but right by Hertz, which we had been using, and close to the bus station, which we also used. The staff were very nice to work with. We had dinner in the restaurant, which was excellent. Our waiter, Mario, was absolutely the best. Since we were in Zagreb during a heat wave, it was lovely...
---
The apartment was spacious, nicely decorated, and comfortable. Fitted with all the great amenities you may need: TV, dishwasher, kitchen supplies (including tea etc.). Many nice touches also left by the host to make our stay very lovely. Did not see the host, but communication was very prompt and clear. Be aware that this apartment is on the top floor and there are MAN...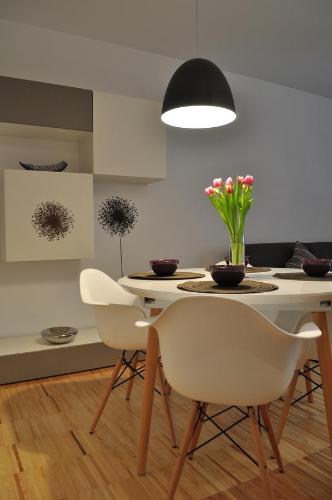 ---
Walking distance from a bus Terminal as we got to Zagreb from Plitvice by a bus. The staff contacted me few days before to know my arrival time that made me comfortable without worry how I could meet him. Location is great, on foot to downdown. Apartment is very clean and well tidy up. Nothing to complain at all.
---
The apartment is quite antique, so if that's your thing, you'll love this. I personally prefer slightly more modern, but it's hard to complain when you get so much space for so little. My one complaint is that there was a weird scent in the bathroom, which I think is caused by the plumbing. This is a recurring issue in many apartments in old buildings in this part of t...
---
Sheraton is a famous chain hotel, we had a good time in Zagreb. However, the staffs at the breakfast room are quite rude and could not attend to out needs. Aircon in the room needs maintenance, we went in summer and it was not working properly
---
Very clean and big rooms, great hospitality and welcome basket with a personalised welcome letter. Super service!!
---
Traveler impressions of Zagreb
St Mark Church, Dolac Market, Trg Bana Josipa Jelačića, Katedrala Marijina Uznesenja, super big pizza
Lok
, Hong Kong SAR, China
Zagreb is the capitol of Croatia. It is well connected with the rest of Europe. For the foreigners the city is interesting for its historical sites, good food, proximity to winter resort (Sljeme) while the coast is only 160 km away (Rijeka).
Zagreb is pretty safe. Most of older generation don't speak English yet they r friendly. U can bargain for souvenirs in stalls in market but not from souvenir shop.
This city is a treasure-trove of cultural sites, fine restaurants, superb coffee shops, welcoming people.
Zagreb is such a lovely city. It's our first time visiting Zagreb and we picked the place for our pre-wedding photo shoot.
Hui
, Hong Kong SAR, China
Zagreb was a wonderful surprise on our trip. It was a clean, friendly city, not too busy with lots to see and do and everything within easy access.
Zagreb is a wonderful city, full of history and charm. The atmosphere is vibrant and the shopping is fabulous.
Take a look at the concerts calendar before arriving; there are usually great artist performing during the summer.
---
Zagreb's best hotels with breakfast
---
Explore more travel vacation rentals
Find the Perfect Type of Accommodation
---
More about Zagreb
Zagreb is a charming, attractive city reminiscent of Vienna, Budapest, and Pargue. Split into the Upper Town and Lower Town, this capital of Croatia is complete with a medieval old city, a number of museums, and one of the world's most impressive cemeteries. A popular regional escape, travelers arrive via
Zagreb Airport
which is located in the district of Pleso, 17km southeast of the city center.
Gornji grad and Donji grad – Upper Town and Lower Town, respectively – comprise the cultural, religious, and commercial hubs of Zagreb. The medieval core of the city is set in the Upper Town. There are a number of things to be seen here, including the Cathedral and Old Town Gate. Also capturing the history and culture of Zagreb are the museums. The
Archaeological Museum
is world renowned for some of its exhibits, and Klovicevi Dvori introduces Croatian and foreign cultural and artistic heritage. Mirogoj is the central cemetery of Zagreb with impressive features, and an escape to the mountain called Medvednica offers a chance to explore the
Medvedgrad
fortress. Offering parks, lakes, culture, and history, Zagreb caters to all.
Find the most suitable accommodation for you by clicking on our interactive map and exploring Zagreb for hotels and must-see destinations.