Discover the neighborhoods of Zagreb
---
Best hotels & accommodations in Zagreb
Cheapest hotels in Zagreb
5-star hotels in Zagreb
Sheraton Zagreb Hotel
"Sheraton is a famous chain hotel, we had a good time in Zagreb. However, the staffs at the breakfast room are quite rude and could not attend to out needs. Aircon in the room needs maintenance, we went in summer and it was not working properly"
Show more
Westin Zagreb Hotel
"Very clean and big rooms, great hospitality and welcome basket with a personalised welcome letter. Super service!! "
Just booked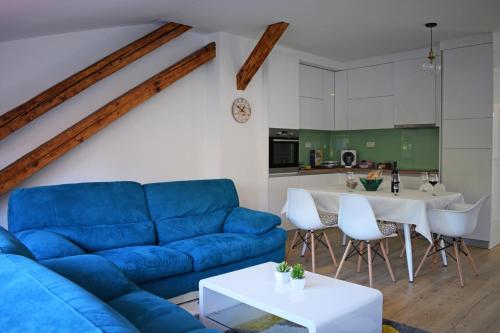 Just viewed by other Agoda travelers
Traveler impressions of Zagreb
St Mark Church, Dolac Market, Trg Bana Josipa Jelačića, Katedrala Marijina Uznesenja, super big pizza
Zagreb is the capitol of Croatia. It is well connected with the rest of Europe. For the foreigners the city is interesting for its historical sites, good food, proximity to winter resort (Sljeme) while the coast is only 160 km away (Rijeka).
Zagreb is pretty safe. Most of older generation don't speak English yet they r friendly. U can bargain for souvenirs in stalls in market but not from souvenir shop.
This city is a treasure-trove of cultural sites, fine restaurants, superb coffee shops, welcoming people.
Zagreb is such a lovely city. It's our first time visiting Zagreb and we picked the place for our pre-wedding photo shoot.
Zagreb was a wonderful surprise on our trip. It was a clean, friendly city, not too busy with lots to see and do and everything within easy access.
Zagreb is a wonderful city, full of history and charm. The atmosphere is vibrant and the shopping is fabulous.
Take a look at the concerts calendar before arriving; there are usually great artist performing during the summer.
---
Zagreb's best hotels with breakfast
Zagreb Hotels near Franjo Tuđman Airport
Find the Perfect Type of Accommodation
---
More about Zagreb
Zagreb is a charming, attractive city reminiscent of Vienna, Budapest, and Pargue. Split into the Upper Town and Lower Town, this capital of Croatia is complete with a medieval old city, a number of museums, and one of the world's most impressive cemeteries. A popular regional escape, travelers arrive via
Zagreb Airport
which is located in the district of Pleso, 17km southeast of the city center.
Gornji grad and Donji grad – Upper Town and Lower Town, respectively – comprise the cultural, religious, and commercial hubs of Zagreb. The medieval core of the city is set in the Upper Town. There are a number of things to be seen here, including the Cathedral and Old Town Gate. Also capturing the history and culture of Zagreb are the museums. The
Archaeological Museum
is world renowned for some of its exhibits, and Klovicevi Dvori introduces Croatian and foreign cultural and artistic heritage. Mirogoj is the central cemetery of Zagreb with impressive features, and an escape to the mountain called Medvednica offers a chance to explore the
Medvedgrad
fortress. Offering parks, lakes, culture, and history, Zagreb caters to all.
Find the most suitable accommodation for you by clicking on our interactive map and exploring Zagreb for hotels and must-see destinations.