4-star hotels in Zandvoort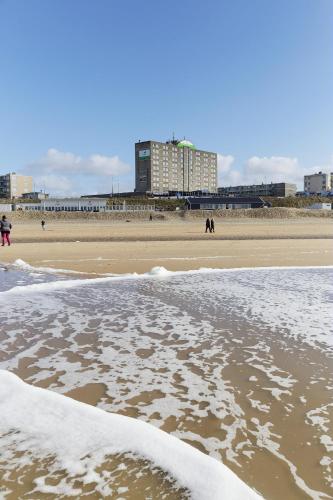 ---
it was great room for family ,i didn't think they have microwave and stove in the room as well,but surpised me because i have a boy,i need to warm his food sometime,it was great! the room was the sea view room,i can see the beach,it was very nice to stay there eventhough it was rain!and not nice weather at that time.
---
We went here to enjoy the beach in summer and were lucky to have a beautiful sunny day. The apartment has everything you need, and is very suitable for a family with children. There's a sitting area, a big dining table, and also a small kitchen. Parking is right in front of the hotel. Walking out from the hotel you are immediately at the beach, and the views from the a...
---
This is a very nice hotel directly on the beach in Zandvoort. The room was very big with a nice view. The breakfast was very good. All in all my stay was very relaxing and pleasant. I can only recommend this place for a relaxing stay on the beach and very close to the city of Amsterdam.
---
Discover the neighborhoods of Zandvoort
---
More about Zandvoort
Agoda.com offers a selection of the very best hotels in Zandvoort, Netherlands to ensure your visit fits your expectations. Guests find many of the 355 hotels in Zandvoort an attraction in themselves. Popular areas are Zandvoort Waterfront, Zandvoort City Center where visitors can enjoy the quintessential experiences of Zandvoort. With 1 casinos, Zandvoort is a great place to play your favorite slots, casino games and card games. Although there's plenty of pleasure to be had simply walking around the city, there are 1 museums and galleries in Zandvoort that deserve some of your time. Book your next trip to Zandvoort with Agoda, backed by our low price guarantee.