Discover the regions of Belarus
---
4-star hotels in Belarus
---
Would definitely stay again on my next trip. Staff in the main restaurant by the lake are a little lazy but other than that I can't fault the hotel. Hotel staff very attentive and also breakfast restaurant staff very good
---
The bedroom was large with a large bathroom attached. The bed was super comfortable and my view out was pleasant. I had a corner room so I could open the windows and get a cross breeze when I needed. Breakfast was good with staff happy to please you with your choice of egg etc. English was spoken but not by all staff but there was never a communication problem. I walk...
---
5-star hotels in Belarus
---
The bedroom was large and comfortable. The bed had the best mattress topper, with crisp white linen and the bathroom was spacious with separate bath and shower facilities. The difference between the deluxe and standard rooms was only a separate desk and an extra easy chair. The standard room is lovely, I would not book the deluxe room again. The breakfast was outstandi...
---
I like this hotel. Have staid there more than 3 years during my all business trips. Clean, comfortable, friendly English speaking personnel. Safe ! Not soviet at all !
---
Europe Hotel is a "vintage" hotel, interiors are very Russian, rooms are spacey and there is a good wifi signal. Sauna is present too, staff was extremely helpful and all in all we have had a very good stay.
---
Nice facilities that are located just outside the interesting parts of Minsk. Food selection not great and expensive.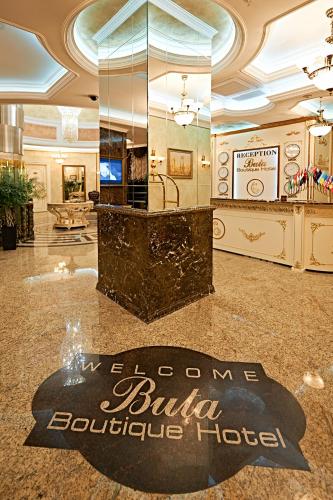 ---
Had to pay to use the pool/spa and also book upfront so didn't bother. Advertise they have a casino but it's closed Breakfast too expensive Mini bar prices ridiculous Didn't replenish water or tea/coffee unless asked Lots of TV channels but 99 % only Russian and Turkish Air conditioning in room didn't work at all Very nice and helpful staff in all areas
---
More about Belarus
If you are looking for a holiday destination in Europe, then Belarus is the place to go, offering something for everyone. Agoda.com offers the best prices for hotels in Belarus, with 2475 hotels ready for instant reservation via our secure online booking engine. While you're there, be sure to explore the different regions, including Minsk, Brestskaya, Hrodzyenskaya. The country offers 81 unique cities to discover such as Minsk, Brest, Grodno. With our best price guarantee, we are determined to offer you the best hotels at the best prices.