Fast facts about Ethiopia
| | |
| --- | --- |
| Accommodations | 569 properties |
| Popular City | Addis Ababa |
| Nightly rates from | $6 |
5-star hotels in Ethiopia
---
Booked Getfam for a visit to Addis for a couple of nights. Was thoroughly surprised and happy to see the quality of the product they delivered! Room was fantastic! Very clean, all the required amenities were there and a very comfortable stay. Staff very polite and attentive based on my experience. I had no issues on delivery of service. Suggestions for Improvements: I...
---
We rented this room as a crashing pad for a 15 hour layover in Addis Ababa. The room was fine, nothing exceptional but also nothing terrible. Location was close to the airport and the free airport shuttle was convenient. We rated the staff on the lower end as we got pickpocketed just outside of the hotel (beware of someone "accidentally" spitting on you) and the staff ...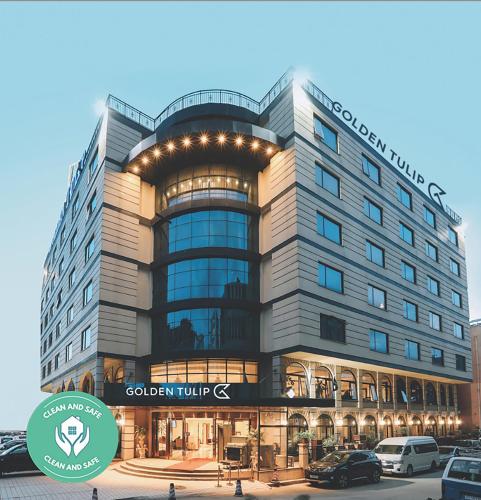 ---
The Golden Tulip is located in a great location (for Addis) although there is construction and beggars all around. However, there is also good music and food too so it may be worth it. Clean and professional hotel and a nice respite from all that is Ethiopia!
---
its really was the best stay in this hotel and next time will be my choice.
---
Bath broken shower not working.
---
Super expensive ...not worth the money at all...
dean
, Hong Kong SAR, China
---
This was a very upsetting trip. I became ill and had to go to hospital. The staff, housekeeping and room service all accommodated my needs 100% when I returned back to the hotel. On a separate note, my travel companion had an incident while out at a concert. The staff at the hotel worked tirelessly to assist us with the aftermath of the issue and to help us resolve...
---
The Radisson was very modern and clean, with fantastic staff (so friendly). Of course the price is high being Addis Ababa, but better than the Sheraton and Hilton.
---
Staff are very friendly but not well trained. When you ring from the room and request for something, they take too long to bring it. You have to ring several times, and each time, they tell you "in two minutes!"
---
Find the Perfect Type of Accommodation
---
More about Ethiopia
If you are looking for a holiday destination in Africa, then Ethiopia is the place to go, offering something for everyone. Cheap hotel rates are not always easy to come by, but Agoda.com features the best available rates at more than 321 hotels in Ethiopia. You can be sure to find the most up-to-date information and hotel deals here. Consisting of 11 regions, each with its own unique appeal, the country offers visitors plenty of different areas to explore. Oh and whatever you do, Addis Ababa, Lalibela, Bahir Dar are great cities to visit. Agoda.com offers a great range of irresistible hotel deals. Feel free to browse through our numerous hotels for the best online rates.