5-star hotels in North Macedonia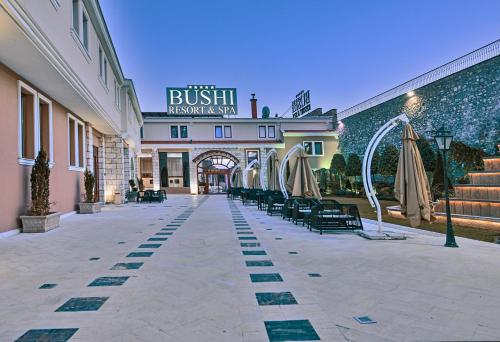 ---
It is a great hotel, in top city location, staff is very helpful in all of our requests: from booking a taxi till booking a restaurant. Rooms were clean.Restaurant is great-with the best view in town
---
The male receptionist didn't give a 5 star welcome. However the rest of the Reception staff, cleaning and breakfast staff was absolutely amazing! Would love to go back!
---
This hotel is right in the middle of a square with some of Skopje's main attractions. There was snow when I arrived and it was nighttime so I was truly amazed. I doubt any other hotel could beat the view I had from my room! The room was spacious enough and clean, simple but comfortable. The bathroom is modern with good toiletries. Breakfast was not at 5* level but dec...
---
A good place for a stay for a few days. However I do not recommend hotel's breakfast - too expensive for the food you get. Scrambled eggs and eggs omelet were always lukewarm.
---
Chose this hotel as it was one of few options in the area. Restaurant was limited (most things we wanted to order were not available). Staff was friendly and pleasant. The suite we had was very spacious, working WiFi, large bathroom, including a jacuzzi tub. A bit overpriced for the area.
---
Room is clean , tidy and full facilities kitchen. Highly recommend this for other peoples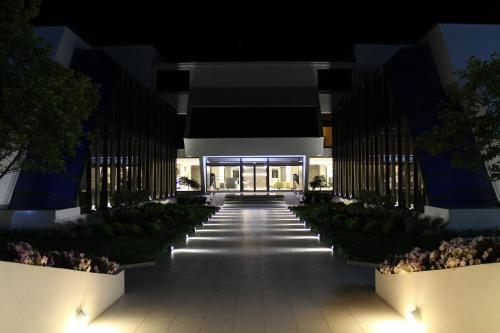 ---
i go on business trip 1~2 times a year to Macedonia always i try to stay here, recommand!!
---
I hate to say it but the best thing about Skopje was this hotel, and this hotel makes me want to go back to Macedonia. The building is gorgeous, it's in the city center and surrounded by great restaurants, the hotel itself has a wonderful restaurant with great breakfast, a wonderful wine bar, great views and just excellent service. Igor and his team really went above a...
---
Top cities in North Macedonia
---
More about North Macedonia
Macedonia remains a popular destination with travelers to Europe. Agoda.com understands that traveler want to get the best deal. That's why we offer you the best online rates at 724 hotels nationwide. With 124 different regions, the country offers its visitors a great diversity of beautiful landscapes as well as a vibrant culture and lifestyle. While any city is sure to excite, Skopje, Ohrid, Bitola go above and beyond to capture your attention. Choose your travel dates and let Agoda.com find the perfect hotel in Macedonia for you. Our Lowest Rate Guarantee means you won't find better rates anywhere.