Discover the regions of Rwanda
---
4-star hotels in Rwanda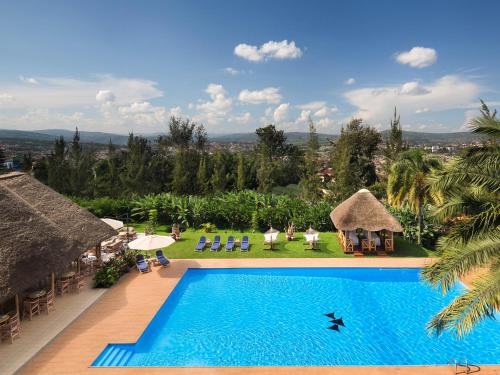 ---
Mille Collines, aka "Hotel Rwanda", very nice hotel. Feels intimate while being a big hotel, with the public area of pool, bar, and restaurant well set out. Rooms are comfortable if a bit outdated. Service was excellent.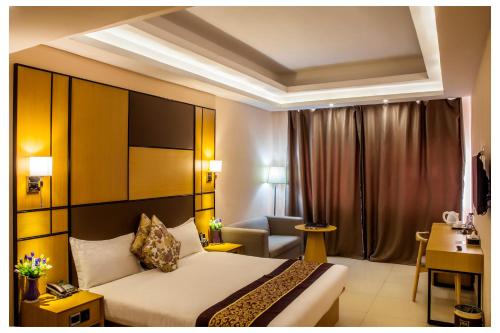 ---
This was my first stay at 2000 hotel. And i was very impressed by the staff who work there. They are so kind and willing to help and make sure your stay is a s comfortable as possible. I have not see this kind of service anywhere yet and i have stayed in my fare share of business hotels around the world. Granted its not as elegant as the 5 star and above hotels of t...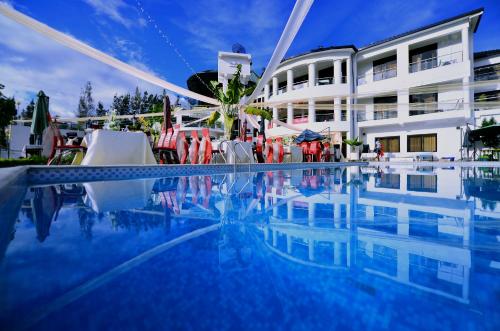 ---
The reception is very professional. The room is very clean and washroomvery huge Italian restaurant also very good
---
PROS: - Near Khana Khasana - Really cool restaurant at top CONS: - We booked through Agoda for 2 people, but then they charged us an extra 30 USD saying we had only booked for 1 person. It felt like a bait and switch. A bit of "customers always right" might have been helpful here. We didn't bother arguing - The rooms have a window over the door into the hall. Duri...
---
Very confortable spacious rooms. Friendly staff. John, Sandra well done.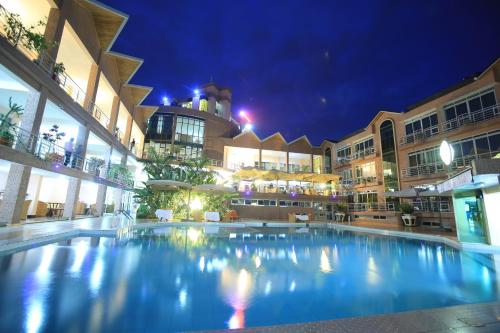 ---
Accommodation very clean and the room was well appointed and comfortable. Staff were accommodating and friendly. The breakfast was only really ok but some of that can be put down to personal preference, on the whole the hotel was ideal for my trip to Kigali.
---
This hotel has two pools. Covered each night by a floating blanket, the water is warm and inviting. Most extraordinary, they are treated with sea salts and had no perceptible chlorine. As a result, I experienced none of the smell and eye irritation common in other hotel pools. Adjacent showers allowed for rinsing immediately after the swim. The two restaurants (Hea...
---
The breakfast and the pool are great!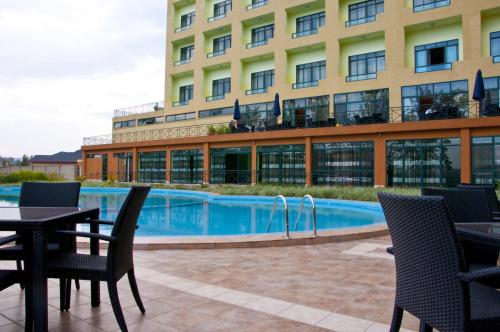 ---
The hotel has a old musty smell everywhere, rooms, meeting rooms. The gym smelled of insecticide. The internet was poor, and frequently did not work. The staff were very nice but the upkeep is really poor.
---
5-star hotels in Rwanda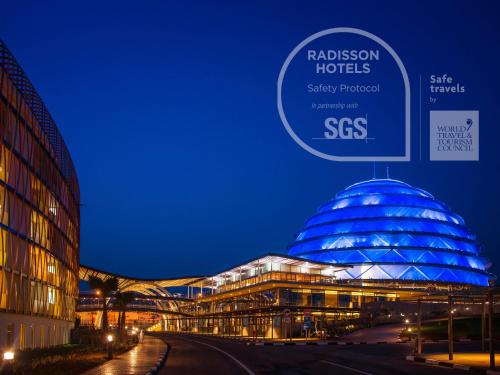 ---
I arrived to the hotel for them to tell me that my booking doesn't exist and that they are fully booked with no rooms what's so ever. This is dispute me having a confirmation and having paid for my 2 rooms. I had to spend 45min waiting and speaking to Agoda, who called the hotel to help. After Agoda's call the rooms were miraculously found. The hotel staff unhelpful...
---
First off the service is top notch. Amazingly attentive and friendly. The hotel is clean and the food at the restaurants is really good. We really enjoyed our stay here.
---
More about Rwanda
Rwanda remains a popular destination with travelers to Africa. Agoda.com offers the best prices for hotels in Rwanda, with 185 hotels ready for instant reservation via our secure online booking engine. We have every main region covered, including Kigali, Western, Northern, with lots of promotions such as early bird offers and last minute deals. The country offers 3 unique cities to discover such as Kigali, Gisenyi, Ruhengeri. Agoda.com offers a great range of irresistible hotel deals. Feel free to browse through our numerous hotels for the best online rates.