Discover the regions of Senegal
---
4-star hotels in Senegal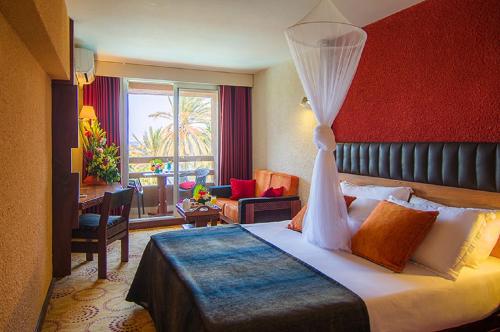 ---
The property is beautiful, with lots of interesting pathways among the buildings and gardens. Long waterfront stretch with great view of the sea and Goree Island. The beach is too rocky and rough for swimming, but hotel has a large pool. Restaurant and bar overlook water. The food is good, if somewhat ordinary. My room's carpet and furnishings were a bit old and w...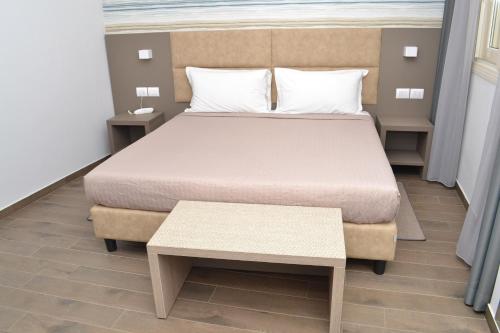 ---
I've visited Dakar perhaps 16-18 times since 2001 and have tried probably at least 8-10 different hotels. VDN International is definitely my all-time favorite! Great value compared to other properties and the staff could not be friendlier or more accomodating. I highly recommend it!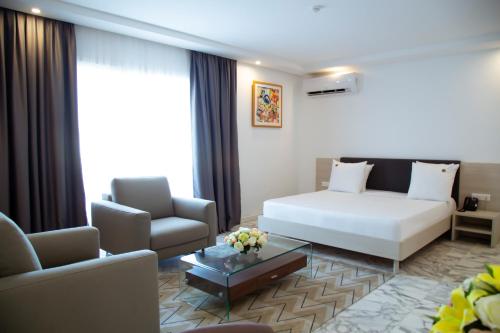 ---
my complaint is not about the hotel, but Agoda, you have let me booked the room while the hotel didn't have empty rooms anymore. and after calling you guys to find a solution, Agoda let me wait for an email that was suppose to be sent, but never came. and i waited there without a room and and no solution came from you guys. Thank you and this is the last time i use you...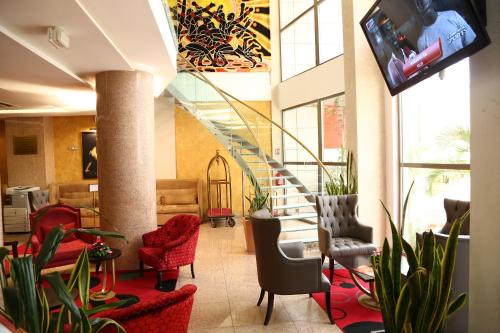 ---
Ii visit approximately 4 time per year Dakar. Normally staying in the Novotell. Bud i can guarantee that i will never stay again in the Novotell. The Fleur de Lys is the best hotel for me in town its a brand new hotel and the price is also 40% lower then the Novotell. The food is excellent.
---
5-star hotels in Senegal
---
Highlights was the swimming pool even though a man was vacuuming the bottom which made me hit the water cable many times.
---
Long wait in a queue to check-in. That's not 5-star service. My reservation was for a €500 per night Business Suite with separate common meeting salon from bed area. I did not received this and instead got an open room. Apparently, the room given was part of an extension to the hotel and it was obvious to me that little details in the room had made it an incomplete off...
---
The arrengement of the breakfast is nt functiionel and could be arrenged with more Love The jam could be provided next the bread (was near by the fruits ) The coffee did nt taste good but the room is very cean and the employee were friendly si nice the car was cleaned on Sunday
---
More about Senegal
Senegal has long been on the list of top destinations to visit in Africa. Agoda.com understands that traveler want to get the best deal. That's why we offer you the best online rates at 393 hotels nationwide. While you're there, be sure to explore the different regions, including Dakar, Thies, Ziguinchor. The country offers 34 unique cities to discover such as Dakar, Saly, M Bour. With our best price guarantee, we are determined to offer you the best hotels at the best prices.