4-star hotels in Uzbekistan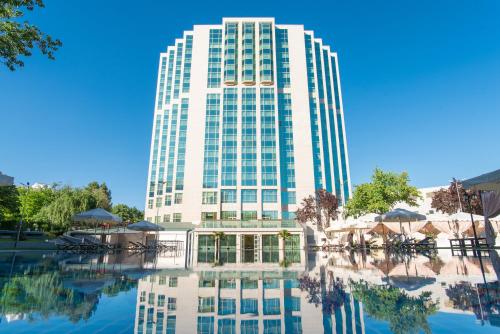 ---
very comfortable stay, good facilities and service
---
Staff attitude was the big plus.. tried very hard.. power went off while we were there.. but not sure if this was an inherent problem at the hotel or simply coincidental. Location was good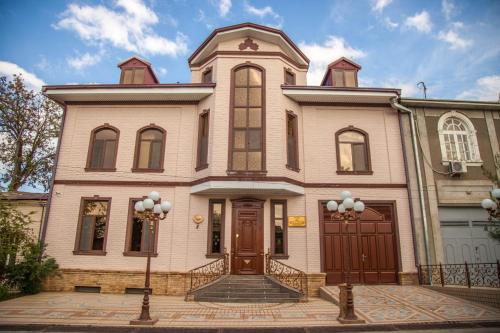 ---
The Platan looks like a beautiful old home that has been refurbished into guestrooms. It is quiet with comfortable beds, good shower, and excellent restaurant. Would definitely recommend it. The area is residential but within walking distance to most sites. Breakfast was the best we had in Uzbekistan - cooked to order with a big variety from pastries to eggs, to kefir,...
---
The location was good for us as we could walk to sites or there was a nearby metro station. There are no restaurants in the area, but if you walk to the nearby park (10 minutes) there are a number of options. We arrived in the middle of the night and the night staff were excellent.
---
Too bad we only stayed one night here, as the rest of the time they are fully booked. It is a lovely hotel with different decor in each room. I really love my blue room. It is really comfortable after a long journey. The clean spacious bathroom and hot shower also helps a lot. The managers of this hotel can speak english well, so they can understand your needs. They a...
---
A very please stay with friendly and smiling staff. Enough English speaking staff to make visitors feel welcome. The rooms are exactly what you would expect from business travelers, and the wifi throughout the hotel is a lifesaver in a country that doesn't seem to have data roaming. It is in a good location, and I can definitely recommend it for business travelers.
---
I had a good stay at the Dedeman while on a business trip in May '13. Anyone who has ever traveled to Uzbekistan will tell you it is a very "interesting" market, and that hotels are not too amazing. With that said, the Dedeman is a great hotel for Tashkent. It has a completely reasonable price (particularly through Agoda, $150 per night) and great location in the cit...
---
Hotel not very close to airport and very far to city. that's why I think price is very high
---
best lavish breakfast, friendly staff, high security
mohammed
, United Arab Emirates
---
More about Uzbekistan
If you are looking for a holiday destination in Asia, then Uzbekistan is the place to go, offering something for everyone. Cheap hotel rates are not always easy to come by, but Agoda.com features the best available rates at more than 230 hotels in Uzbekistan. You can be sure to find the most up-to-date information and hotel deals here. With 13 different regions, the country offers its visitors a great diversity of beautiful landscapes as well as a vibrant culture and lifestyle. The country offers 11 unique cities to discover such as Tashkent, Samarkand, Bukhoro. Sweet deals are just a click away when you use Agoda.com to book your next trip to Uzbekistan.