1 best hotels in Dalen
Our top picks
Lowest price first
Nearest to
Best reviewed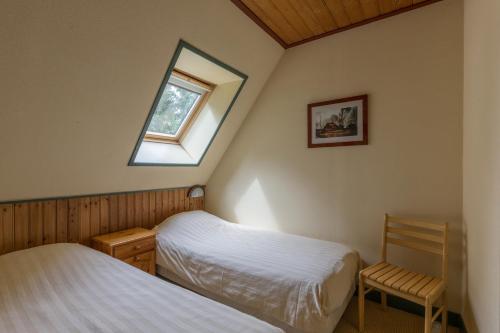 See all
Kozakkenhoeve Dalen
Dalen,Dalen - View on map
Car park
Free Wi-Fi in all rooms!
Check-in/out [express]
Game room
Bicycles
Coffee shop
Bar
Tours
More about Dalen
Discover the Hidden Gems of Dalen, Coevorden
Nestled in the heart of Coevorden, Netherlands, Dalen is a charming and picturesque village that is often overlooked by travelers. However, those who take the time to explore this hidden gem will be rewarded with stunning landscapes, rich history, and warm hospitality.
Top Reasons to Visit Dalen in the Netherlands
Dalen may be a small village, but it boasts a wealth of attractions and activities that make it a must-visit destination. One of the top reasons to visit Dalen is its beautiful natural surroundings. The village is surrounded by lush forests, rolling hills, and sparkling lakes, making it a paradise for nature lovers. Visitors can hike or bike through the stunning landscape, or simply relax and soak in the peaceful ambiance. Another reason to visit Dalen is its rich history. The village dates back to the 13th century and is home to several historic buildings and landmarks. One of the most notable is the Kasteel Coevorden, a medieval castle that has been beautifully preserved and is open for tours. Visitors can also explore the charming village center, which is filled with traditional Dutch architecture and quaint shops and cafes.
How to Travel to Dalen: Your Ultimate Guide
Getting to Dalen is easy, thanks to its convenient location. The village is situated just a short drive from several major cities, including Amsterdam, Utrecht, and Groningen. Visitors can fly into Amsterdam's Schiphol Airport and rent a car or take a train to Dalen. Alternatively, they can take a direct train from Amsterdam to Coevorden and then take a short bus or taxi ride to Dalen.
Unleash the Fun: Things to Do in Dalen
Despite its small size, Dalen offers a wealth of fun and exciting activities for visitors of all ages. One of the most popular is the Plopsa Indoor Coevorden, a family-friendly amusement park that features thrilling rides, live shows, and interactive exhibits. Other top attractions include the Dalen Windmill, the Emmen Zoo, and the De Huttenheugte Waterpark. For those who prefer outdoor activities, Dalen has plenty to offer as well. Visitors can hike or bike through the stunning countryside, fish in the nearby lakes and rivers, or simply relax and soak in the natural beauty of the area.
Book Your Dream Hotel in Dalen with Agoda.com
When it comes to finding the perfect hotel in Dalen, look no further than Agoda.com. Our website offers a wide range of accommodation options to suit every budget and preference, from cozy bed and breakfasts to luxurious resorts. Whether you're looking for a romantic getaway or a family vacation, Agoda.com has the perfect hotel for you.
The Best Time to Visit Dalen: A Seasonal Guide
The best time to visit Dalen depends on your preferences and interests. If you're a nature lover, spring and summer are the best times to visit, as the countryside is in full bloom and the weather is warm and sunny. Fall is also a great time to visit, as the foliage turns vibrant shades of red and gold. For those who prefer indoor activities, winter is the best time to visit. The village is transformed into a winter wonderland, with festive decorations and activities throughout the holiday season.
Expert Tips for Travelers Visiting Dalen
If you're planning a trip to Dalen, here are some expert tips to help you make the most of your visit: - Rent a bike or bring your own to explore the stunning countryside. - Be sure to try some of the local cuisine, such as stroopwafels and bitterballen. - Pack comfortable shoes for hiking and exploring. - Consider visiting during the off-season to avoid crowds and save money on accommodation.
Where to Stay in Dalen: A Comprehensive Guide
No matter what your budget or preferences, there is a perfect accommodation option for you in Dalen. For those who prefer a cozy and intimate experience, consider staying in one of the village's charming bed and breakfasts, such as Kozakkenhoeve Dalen. For those who prefer luxury and amenities, there are several high-end resorts and hotels to choose from, such as the Van der Valk Hotel Emmen.
Taste the Local Flavors: What to Eat in Dalen
Dalen is known for its delicious and hearty cuisine, which is influenced by traditional Dutch cooking. Some of the must-try dishes include stroopwafels, a sweet and crispy cookie made with caramel syrup, and bitterballen, a deep-fried snack filled with beef ragout. Visitors can also enjoy fresh seafood, such as herring and mussels, as well as hearty stews and soups.
Getting Around Dalen: A Traveler's Guide
Getting around Dalen is easy, thanks to its compact size and excellent public transportation system. Visitors can rent a bike or car to explore the surrounding countryside, or take advantage of the local buses and trains to get around the village and nearby towns. Taxis are also readily available for those who prefer a more convenient mode of transportation.