4-star hotels in Armidale
---
Really nice ,comfortable accommodation and including breakfast and Dinner (Reasonable). Safe and easy troll to shopping market. Rooms and Hotel compound was clean , no problem for parking etc. Friendly and helpful hotel staff.
---
Have stayed here again because the rooms are clean, large and very well situated close to restaurants. Staff are friendly and more than will to accommodate any special requests. The room was very quiet and very comfortable. Will stay here everytime I visit Armidale because there are no negatives I can think of and it meets all my requirements.
---
Probably the best motel we've ever stayed at. It was more like a hotel room - just lovely. Very comfy bed, very private, very clean. They also have the most lovely dog who just hangs around and is really friendly. Quiet and nice - will certainly stay again.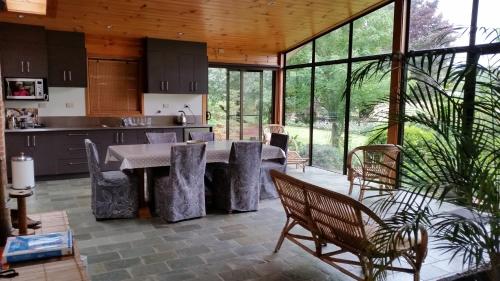 ---
The Glenhope Alpaca Farm Suites are fantastic. The owners are very friendly and keen to show off their Alpaca's. The bed was comfy breakfast was great. We will definitely stay again when in town.
---
Traveler impressions of Armidale
beautiful residential architecture. I keep wanting to stop and take pictures of the beautifully keep houses and gardens.
Armidale is nothing much, but it was my first residence in Australia, when I was a lecturer at the University of New England.
We visited Armidale for the Uni. But were impressed with the area as a whole. The locals were very friendly, the information centre was enormously helpful and good coffee was not hard to find.
---
Discover the neighborhoods of Armidale
---
Find the Perfect Type of Accommodation
---
More about Armidale
Agoda.com features accommodation options from all over town. From high end international chain hotels to family run guesthouses, demands of all travelers are met. We offer a wide range of hotels to help you find the best place to stay in Armidale. Duval, North Hill, Commissioners Waters and all other popular areas have a vast choice of hotels to offer. The city is served by 1 airports which means it is accessible from almost every major city in the world. Although there's plenty of pleasure to be had simply walking around the city, there are 2 museums and galleries in Armidale that deserve some of your time. Save time and money with our customer-friendly booking engine that guarantees you the lowest price on hotels.