Discover the neighborhoods of Entebbe
---
Best hotels & accommodations in Entebbe
Cheapest hotels in Entebbe
4-star hotels in Entebbe
2 Friends Beach Hotel
"Fantastic place close to the airport to relax, shop for western goods(at Victoria Mall 5 min walk away) and bird watch in Entebbe Botanical Garden (10 min walk). Also they have delicious pork ribs and bacon at the restaurant. I would highlt recommend this place. "
Show more
Best Western Premier Garden Hotel Entebbe
"One of the Best Hotel in Entebbe. Rooms and Bathrooms are very clean and big. You have all the required facilities. I'm travelling a lot and I never met an easy check-in like in BWP. Les employées sont formidables.. I recommend this hotel 100%. "
Show more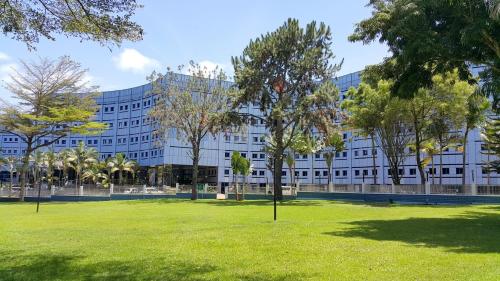 Imperial Resort Beach Hotel
"Excellent potential, but spoilt by some indifferent staff and penny pinching attitude, some food was excellent"
Gorilla African Guest House
"Great for the price. Basic rooms but clean and safe, and staff were so helpful and reliable. Better than other places I've stayed in Entebbe at higher prices. It's not on the water though. I would stay there again when in Entebbe. "
Show more
Secrets Guest House
"Best place. They are hospitable. Strong WiFi. Great food. Highly recommend it. "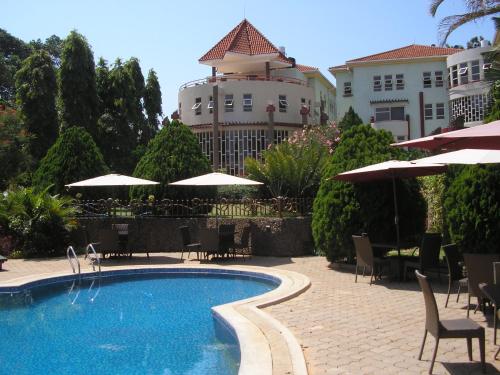 K Hotels Entebbe
"Great welcome to Uganda when landing in Entebbe. Super nice staff on all levels. Thank you all!"
Just viewed by other Agoda travelers
Entebbe Hotels near Entebbe / Kampala Intl Airport
More about Entebbe
From opulent luxury hotels to kitschy boutique hotels, you can book your hotel room in Entebbe at the lowest rate guaranteed on Agoda.com. Choose from our selection of over 276 hotels. We offer lots of promotions such as early bird offers and last minute deals. Many areas, each with a distinctive atmosphere, are just waiting to be discovered across the city. Entebbe has many attractions to explore with its fascinating past, intriguing present and exciting future. There are so many things to do, you may want to stay an extra week or so to experience them all. Don't delay and book today to get the best hotel deals in Entebbe!