4-star hotels in Gympie
---
Cute hotel with plenty going for it. The restaurant was closed (Christmas Day) when I stayed but I wish it wasn't as the menu and prices were great. New bathroom in room, free wifi too. Pool great for an afternoon swim with pool noodles provided for kids and adults to use. No road noise either from highway which helps for a good night sleep. Definitely recommend t...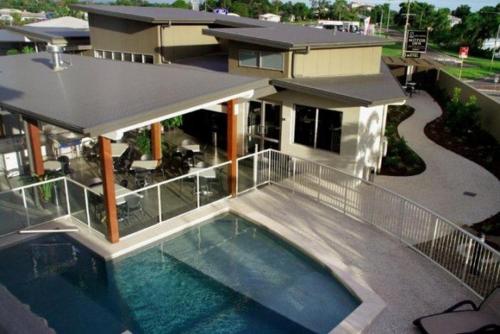 ---
definitely be back again. the staff were great, rooms clean and comfortable. I rated a 5 for dining and food The dining area was closed, due to being boxing day but we have stayed there previously and the food at the restaurant was great
---
The unit is tastefully but minimally decorated to enhance the huge size of the bedroom. What a beautiful and comfortable bed it is with crisp clean sheets. The air conditioning ensures a good nights sleep in the summer heat of Gympie. The bathroom is enormous (big enough for a bedroom) and contains high quality toiletries. The dining area is small but really not ne...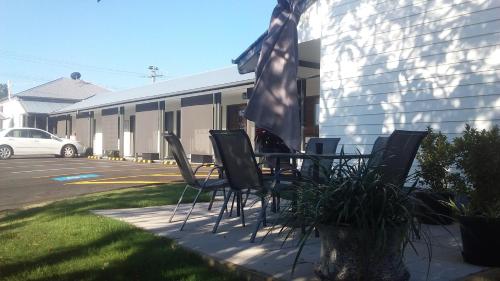 ---
This motel is excellent value with modern facilities and wonderfully comfortable beds. The little extras such as complimentary bottled water, biscuits, tea & coffee & toiletries were great. Would highly recommend this motel to anyone travelling thru Gympie.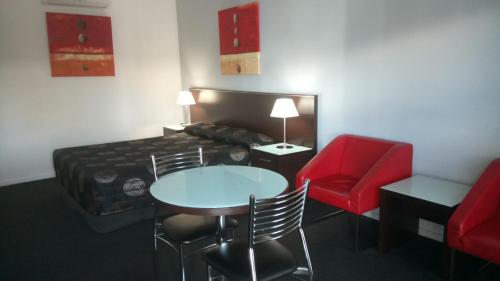 ---
Good location on highway with quiet rooms. Good clean facilities with everything you want in a motel for an overnight. Staff were helpful and efficient. Would stay again if Gympie
---
Good old Aussie lifestyle , It was so enjoyable , It was worth the drive from Gympie to a home away from home and the beautiful quite surroundings with nice gardens which attracts many birds ,like 35 different types of Bird life , Noisy but nice to hear the beautiful sounds of nature . Tom is a very nice host with a very comfortable Bed & Breakfast. Thumbs up !
---
My partner and i just spent 2 nights at amamoor homestead cottages. What a beautiful part of the world in the mary valley. Lots of places to visit. We went for breakfast at Imbil then went for a bush walk at amamoor followed by a lovely night by the fire under the stars. Visited the mining museum in Gympie and a drive through Traveston on to Kin Kin the next day. The c...
---
Traveler impressions of Gympie
As this was my first time to visit Gympie, I found it quite interesting. The township is rather historical.
---
Discover the neighborhoods of Gympie
---
Find the Perfect Type of Accommodation
---
More about Gympie
Finding the cheapest price for top hotels in Gympie, Australia is easy with Agoda.com. Whether traveling for business or leisure, Gympie is an outstanding city to visit with over 21 hotels to choose from. Many areas, each with a distinctive atmosphere, are just waiting to be discovered across the city. Gympie has many attractions to explore with its fascinating past, intriguing present and exciting future. Although there's plenty of pleasure to be had simply walking around the city, there are 2 museums and galleries in Gympie that deserve some of your time. Book your next trip to Gympie with Agoda, backed by our low price guarantee.