4-star hotels in Merimbula
---
Townhouse was located on a quiet street away from the main road which had uninterrupted views of Merimbula Lake (Unit 2). The spacious townhouse had modern interiors & facilities for a very comfortable stay, fully equip kitchen, laundry & dryer. Looking forward to our next visit.
---
Overwhelming with the size of the room and very well equipped kitchen and home appliances. Checking in and out was very easy which made it very enjoyable. The apartment is located in a quiet and peaceful area. We stayed at the apartment for a night on the way from Sydney to Melbourne and was lucky to find this apartment which was good value for money where we can sle...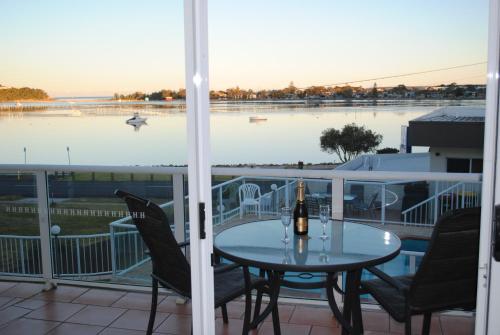 ---
The apartment was spotlessly clean and very close to the main shopping area. A short walk to restaurants and cafes. View of the lake from the lounge room was beautiful.
---
On our arrival to Merimbula our GPS directed us out past the airport, and we were thinking we have made a mistake booking this hotel this far out of town,but when we turned into the hotel I have to admit all our previous thoughts were wiped away. The staff were extremely helpful, the gardens are imaculate, but our biggest surprise was when we entered our room. It was t...
---
Super friendly staff, called me the morning of my stay to check everything was good. Very clean and had all you could need. Also perfect location - minutes walk away to the centre of town. Would definitely return. Thanks!
---
Love the place, comfortable and relaxed accommodation!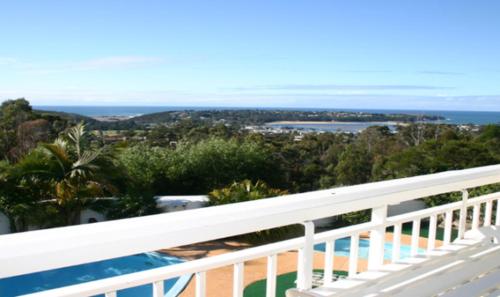 ---
My partner and I came down during the Christmas Holidays. The hotel is situated up the hill which provides a fantastic vantage point. At night you cannot hear the traffic which will allow you to have a very peaceful sleep. Don't set an alarm. The local wildlife will wake you however we loved listening to them carry on in the afternoon. The owner is so very friendly and...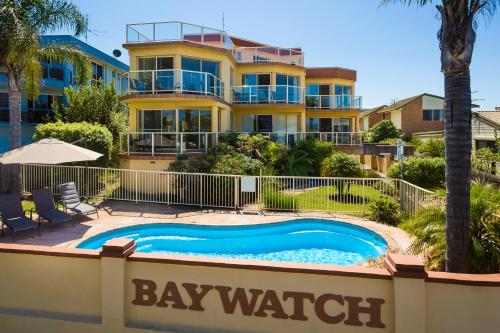 ---
We were happy with our stay because the place was clean, well kept and thus comfortable. Walk to town centre would be approx. 15 minutes, since we had a car it took us only 5 minutes. The managers/owners was friendly and accommodating. Suggest to book in advance during the summer holidays because they have a lot of regular return visitors.
---
5-star hotels in Merimbula
---
We only stayed for one night and arrive quite late. Robyn was there to greet us and she was very welcoming even though we arrive quite late. It was a very cold night and she had the rooms pre heated, which is a very nice touch. Stayed in a 2 Bed cottage, was good size, very clean and beautifully decorated. The hotel area is very well maintained and very peaceful. We ...
---
Traveler impressions of Merimbula
Merimbula is an awesome coastal town with plenty to offer. The beaches and the bush make it a destination to satisfy all visitors.
My family have been visiting for 34 years. We found it on our honeymoon and took our children back every year.
A lovely area. Lots of things to see and do in a reasonable drive from Merimbula. Choose warm weather.
The Boardwalk just on the perimeter of the town centre is a nice place to while away an hour or two, Walk beside the mangroves and watch the soldier crabs and birds wading through the estuary.
Travelling along the coast from Melbourne to Sydney , Merimbula would be the best town to stay until Bateman's Bay.
The walks at Ben Boyd National Park are stunning and easy. The fresh seafood is to die for. Lots of beautiful local walks - the lake board walk is really pleasant.
It is a tourist place, so it will be busy and crowded during the holiday seasons throughout the year.
Lovely stop along the Sapphire coast, and a beautiful stretch of road through Perimbula & Bermagui, a great alternative to going through Bega on the coastal drive north of the VIC/NSW border.
---
Discover the neighborhoods of Merimbula
---
Find the Perfect Type of Accommodation
---
More about Merimbula
From opulent luxury hotels to kitschy boutique hotels, you can book your hotel room in Merimbula at the lowest rate guaranteed on Agoda.com. With over 248 different establishments, there is a great variety to choose from. Many areas, each with a distinctive atmosphere, are just waiting to be discovered across the city. The city is served by 1 airports which means it is accessible from almost every major city in the world. Whatever your plans are, do not miss these things to do: Merimbula Divers Lodge. Agoda.com offers professional reviews and ratings of hotels in Merimbula so you can enjoy the perfect stay.