4-star hotels in Mount Gambier
---
I stayed at the QIP on a hot January day after a long drive from points north. I noted other guests included state government employees, so I presume their organisation considers they get value for money. The QIP is a clean and well presented place to stay. However, I did not use the restaurant The air conditioner was adequate but at the limit of its capability. ...
---
i have to be honest and say that i do not normally expect motels to be of hotel standard, because whilst others may disagree, i see a motel basically as a one night or so stopover on a holiday or business trip, whereas i expect more of a hotel. whilst not plush in the top hotel sense the best western southgate motel could prove satisfactory in either category, particul...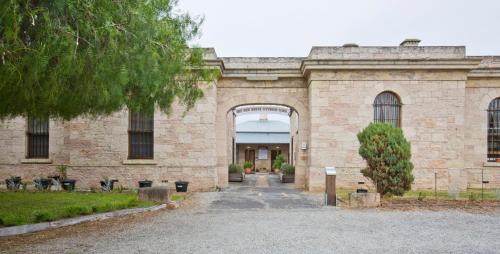 ---
Awesome unique experience staying over night in a historic goal. Excellent friendly staff and very cozy rooms/cells. Just a few minutes walk from the center of town. Definitely a must do in Mount Gambier
---
Big comfortable rooms. Great, friendly staff. Good location. Excellent restaurant. Also provides cook-it-yourself breakfast at a nice kitchen. Recommended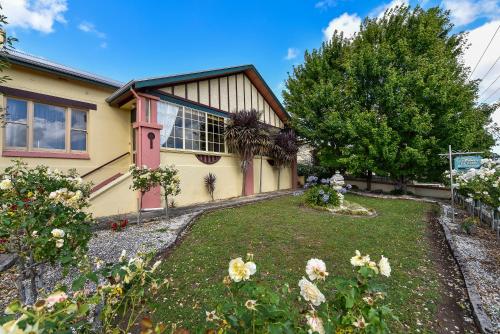 ---
Clean accommodation. The house is big. The breakfirst is only milk and bread. And there is no late check in which is not very convenient.
---
We arrived late in the day, keys & instructions were left for us & very clear. Room was a very nice design & comfortable. Breakfast was put in the room with plenty of variety. Bathroom was beautiful with a night light which was very thoughtful. The only thing I was insecure anout was a venetion blind on a plain glass floor to ceiling window which looks out onto a ...
---
I got a flat tyre just out of Mt. Gambier so we stayed at Colhurst House for a night (which ended in 2 nights as the tyre took a while to fix) I was really happy I got the flat tyre after staying here! Such a beautiful house and gardens. The room we stayed in had a beautiful new ensuite bathroom addition with a spa bath and TV to watch while you are having a bath! Grea...
---
Traveler impressions of Mount Gambier
MOUNT GAMBIER TOUR ACTUALLY IS A EDUCATIONAL TOUR AND YOU WILL KNOW MORE ABOUT MILESTONE LANDSCAPE ALONG WITH THE WONDERFUL SIGHTSEEING.
Nice clean little town with lots of outdoor/nature sightseeing to be done. It is also very close to Coonawarra wine region for winelovers.
Interesting sites in Mount Gambier such as Blue Lake, Umpherston Sinkhole, Cave Gardens, Engelbrecht Cave.
We really enjoyed our stay in Mount Gambier. The downtown area is charming. We enjoyed the sinkhole garden behind the town hall and the aboriginal art gallery on Main Street.
Mount Gambier is an average South Australian city. Noting special about it but a good location to spend a night before driving to Adelaide the next day.
Besides the Blue Lake which is only blue from November till spring, there are several caves and sunken gardens to visit.
---
Discover the neighborhoods of Mount Gambier
---
Find the Perfect Type of Accommodation
---
More about Mount Gambier
Finding the cheapest price for top hotels in Mount Gambier, Australia is easy with Agoda.com. Choose from our selection of over 73 hotels. We offer lots of promotions such as early bird offers and last minute deals. Mount Gambier, O B Flat, Port Macdonnell and all other popular areas have a vast choice of hotels to offer. The city is served by 1 airports which means it is accessible from almost every major city in the world. There are so many things to do, you may want to stay an extra week or so to experience them all. Save time and money with our customer-friendly booking engine that guarantees you the lowest price on hotels.