4-star hotels in Paternoster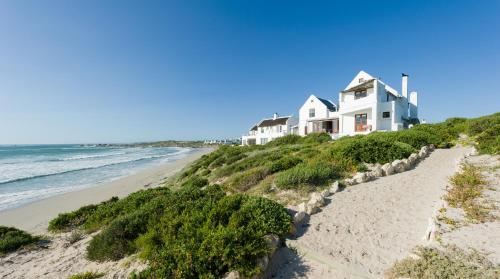 ---
My stay could not have been better, welcoming, friendly hosts making you feel at home the minute you step in. You just do not want to leave ....
---
A first time in Paternoster in the midst of winter. Although the stay was short, the reception by the hosts was warm and welcoming. The apartment was beaurifully appointed. Will definitely be returning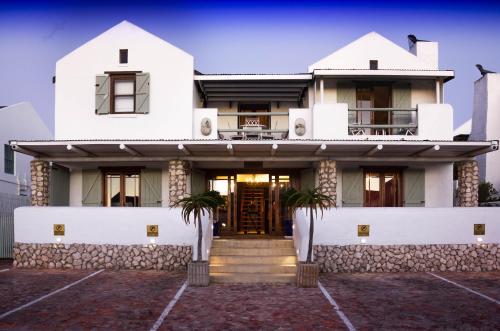 ---
This is a lovely little hotel that offered us a warm welcome after a day of traveling. Staff were all very friendly and helpful. I would definitely stay here again.
---
Farr Out may be the best guest house we've ever stayed at. The attention to detail is astonishing; the quality of everything absolutely first class; and the owners and staff most welcoming and helpful. You could not choose a better place to stay in Paternoster.
---
it was good. we felt that the tv reception wasn't up to scratch and tv very small. there is not much else to do at night but watch tv as there are only a few restaurants around, some of which were fully booked for the entire time we were there.
---
We enjoyed staying there as it was bed and breakfast. which made it earier to just get up have breakfast and enjoy the area of Paternoster
---
Great location on the beach. The room has everything you need with a stunning view.
---
We had a nice stay at the cottage collection. Our cottage was very well equipped for cooking. The decorator was beautiful and everything was very clean. The cottage is a 3 min walk to the beach and you can see the ocean between a few houses from the patio. The majority of the restaurants are on the other side of town but we were very glad we stayed on the side of t...
---
5-star hotels in Paternoster
---
We went as a group & others who stayed at the Strandloper, were sorely disappointed that they werent staying with us, at half the price. Also we were literally on the beach, which Strandloper claim to be, but are actually set back from the beach
---
amazing stay here!!! we loved it so much we could have stayed for a week. best spot in paternoster because you feel like noone else is around. amazingly comfy bed, breakfast was out of this world love paternoster and will definitely stay here again
---
Pleasant hotel with good amenities and a warm, eclectic, elegant atmosphere. Accommodation is however significantly overpriced in terms of value for money. On-site Reuben's Restaurant is mediocre in terms of menu, quality and creativity of food, and stuttering (but friendly) service. Wine list is restricted, unappealing and also overpriced. Pronounced lack of attention...
---
Traveler impressions of Paternoster
Probably overrated. There is very little to see apart form the beach and the nice white houses. The place is probably best for yopung and quite noisy people.
beautiful peaceful area on the West Coast. Nice restaurants and plenty of sea food. Nice clean beach
---
Discover the neighborhoods of Paternoster
---
More about Paternoster
On the northern shores of Cape Columbine, not far from St. Helena Bay, is a holiday destination grown from a small, traditional fishing village.
Cape Town International Airport
services the area, and a 120km journey along R27 finishes the journey to the little town of Paternoster.
When in Paternoster, travelers can enjoy the coastal offerings of South Africa. Diving and sea kayaking are recreational opportunities to partake in, and the
Cape Columbine Lighthouse
sets the scene for some excellent photos. From July to August, whale and dolphin watching is a prime activity, and from August to September, wildflowers are said to cover Paternoster. Horse riding and hiking are ideal during these times.
Accommodation in Paternoster offers budget-friendly properties as well as some 5-star luxury options. Lodges, vacation homes, and cottages can be found in the areas of Pelgrimsrust, Kliprug, and Mosselbank. Be sure to check out the interactive map of Paternoster for information on hotel locations, attractions, and must-see destinations.