Fast facts about Sungai Petani, Malaysia
| | |
| --- | --- |
| Accommodations | 170 properties |
| Popular hotel | Park Avenue Hotel Sungai Petani |
| Popular area | Sungai Petani Central |
| Nightly rates from | A$10 |
Discover the neighborhoods of Sungai Petani
---
4-star hotels in Sungai Petani
---
Overall the stay was pleasant. The breakfast was quite good with plenty of choices. The room was quite clean. Can be considered as among the best hotel in Sungai Petani.
---
I give 10 star to their staff!!! Their staff is way more professional and friendly den any other hotel in sungai petani. They great us everytime we pasby their reception with smile and sincere. They help every single enquiry from their customer. Even their cleaner i give 10 star!!!! Better better den park avenue staff customer service. Room: surprisingly very good wit...
---
My parents and I stayed at Cinta Sayang Resort recently, and we really enjoyed the wonderful rest that we had there, in the comfort of our clean, modern and newly renovated room. We also felt very welcomed by the Manager and the Reception. One of the staff, in particular, always smiled warmly and was always very pleasant while answering our questions, even during the t...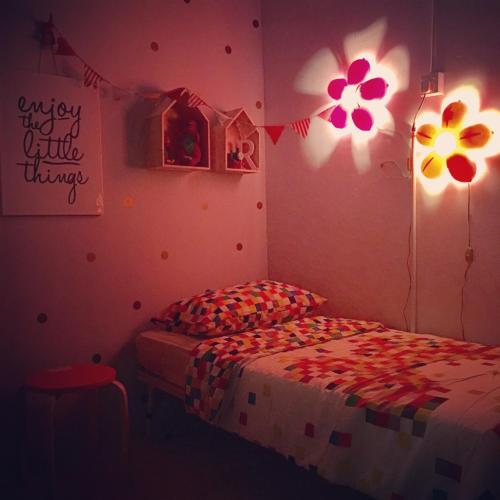 ---
Clean, very well decorated yet simple. Nice comfortable beds. My children love playing with the toys. The kitchen is great.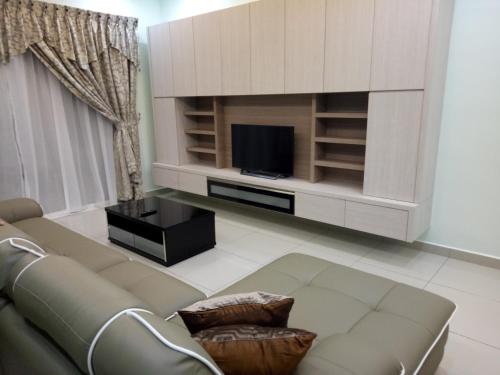 ---
The accommodation is furnished fully with new design interiors. Beds are very comfortable and clean. Extra pillow been provided. All the rooms are covered with air-conditioner and fan together. The living area is very huge.A very pleasant and comfortable stay. The owner En Mokhtar is also a very friendly man. Thanks
---
i had been a regular guest for this hotel. For the past 3 years i always choose to stay here whenever i am traveling to Sungai Petani. 3 main reasons why i would love to stay here again and again is... 1) Super friendly and professional staff 2) Wide range of food choices for breakfast. (Not to mention its super delicious too ) 3) Strategic location- located just be...
---
Traveler impressions of Sungai Petani
Big city in north of Malaysia with shopping attractions. There are a few places for relaxation such as Pantai Merdeka in Kota Kuala Muda which is popular with sightseeing especially for family and also Gunung Jerai
Sungai Petani is a small town which is suitable for family for relaxation or sightseeing. These place is pacefull and close to villages so that we can see the culture here.
Museum Archeology Lembah Bujang located 20-mins drive in Merbok area. U will find famous ikan masin talang in Jetty Tanjung Dawai and try boating to Pantai Merdeka for your seafood dinner by the beach, while watching sunset.
The food is cheap. There are few brand new shopping mall. The area is clean and safe. The paddy field is just beside the road.
Local food serve by owner still ok and price reasonable. Mainly for business travel purpose & won't stay more than a night there.
Surburban area with low density population. Not suitable for nightlife lovers. However local food is excellent
Ahmad Faisal Asra
, Malaysia
average is good and there are 2 main shopping area. Feel free to try their food in food court might get you some surprise
Sungai petani is centrally located for those who want to visit or travel to alor star, penang, or even perlis.
sharifah zalina
, Malaysia
Its a small town integrated with various races people who live harmony and peacefully. Must not miss try out the local foods such as Nasi Lemak bungkus, Nasi Kandar, Prawn Mee, Chicken Rice, Apom, and lots more!
Moderate city. Around 45 mins drive from Penang. Just one or two days should be enough. Better to stay in Penang.
Sungai Petani is a new develop city in Malaysia. It offers a highly nice business and shopping centre with a new home built.
This is a small town centrally located in north Malaysia. Peoples are friendly and helpfull. However, don't expect much on their English.
SP is a growing city. It has much wealth and the people are genuinely friendly. It is an excellent place just to relax and have some good Malaysian Chinese food
North Malaysia is welknown for their hawker food and hence, Sungai Petani as well. There's a Thai Restaurant known as Mae Salong, just google it.
Sungai petani is in d center u can travel to Penang by 45 mins journey or u can go to hatyai will take about 2 hrs journey .
Sungai Petani is a town area where everything is simply enough. The best part of it is it is located near to many fisherman's village.
kamarul hisham
, Malaysia
Not much things to do. Noticed a waterpark around the city. But guess not so good as not much people aroung even during weekends.
Not for the fussy travelers. This place can be considered boring for most but basically meets the demands of a simple life.
The people are friendly, plenty of cafes and eateries at the newer township Lagenda Heights area. The main older town has an old charm to it.
The best place to shop in the Northern region of Peninsular Malaysia other than Penang is Sungai Petani.
Sungai Petani is a town in the state of Kedah. Situated in the northern region of peninsula Malaysia and about 30 minutes drive from Penang.
Quiet place, good food and leisurely pace of life. A visit to the mangrove jetty on the way to AMIST university/ the way to Lembah Bujang could be interesting, lovely riverside view.
It is nice to get a few days from the big city such as KL or George town. It is only 40 km away from Penang which is easily accessible by highway.
need a car, no public transport available. 2 tescos and a Giant, scattered shops, coffe shops and hawkers serves good and cheap food.
definitely need a car, cos there is virtually no public transport. not a big town, need to drive around to explore the city.
---
Sungai Petani's best hotels with breakfast
---
Explore more travel holiday rentals
Find the Perfect Type of Accommodation
---
More about Sungai Petani
Sungai Petani is located in the state of Kedah, just under 40 kilometers outside of Penang in northern peninsular Malaysia. Sungai Petani is the largest town in the state of Kedah, and largely serves as the residential suburb of the state capital, Alor Setar.
As it's centrally located, the easiest way to reach Sungai Petani is either by car or bus, and there are several hotels and guesthouses clustered around
Sungai Petani Bus Station
, so travelers arriving in town by bus have many options for convenient accommodations.
Central Sungai Petani
is where most of the city's attractions are, including the must-see landmark that is the old clock tower that has been a part of this city's history since the 1930s.
Outside of the city center, explore the Mangrove Gallery Complex, which is a complete dining and entertainment area with everything from promenades in natural habitats to modern restaurants. The mangrove is the largest in Malaysia, and is home to many rare species of birds.
There is a lot more to see and do around Sungai Petani, and the best way to discover the attractions, sites, and activities that this town has to offer is by exploring the interactive map on this page.