4-star hotels in Suva
---
A hidden gem in Suva. Off street parking and value for money excellent. I arrived late Sunday afternoon June 17th knocked on the main door, due to uncertainty as to where the car park was. I am sorry I didn't get his name but the man on reception got in my car took me all the way to the carpark ,opened the barriers and got me to reception. I have stayed at a number of...
---
Book this hotel as a last minute as I need a place to stay in Suva. I was not disappointed and meet a good expectation. A EXCELLENCE PLACE to stay away from the noise in the city. The breakfast was next to none ( the best place to have breakfast/fruits/avocado) never found anywhere else only this place if you into health/fitness. Will be back for more stay.
Viliame
, Papua New Guinea
---
What a delightful place to stay - The Holiday Inn is a 5-10 minute walk to downtown Suva so quite close to the shopping. There is ample parking and the meals (the ones I managed to have) were excellent. My room was right at the end and so when I walked out on the balcony I was so surprised to be looking out over the bay. It was lovely! I have stayed in several Suva hot...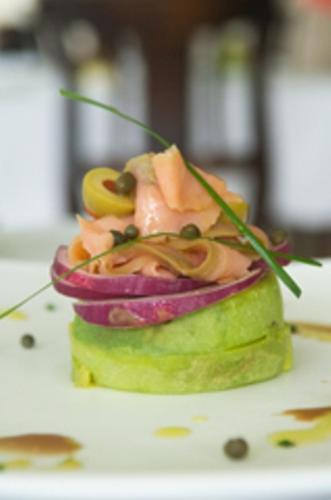 ---
Picking a decently priced hotel in Suva can be challenging. Five Princes hotel is just outside the center of Suva in a busy intersection of the upper town. Staff is very professional and helpful. The hotel is small and very stylish. I stayed one night in a room of the main building. Room was good size and the antique hard wood floors are just stunning. Beautiful bathro...
---
Traveler impressions of Suva
Suva is the city where i spent my early childhood before migrating to Australia some 46 years ago.i keep coming back to visit friends and family.
---
Discover the neighborhoods of Suva
---
Find the Perfect Type of Accommodation
---
More about Suva
Finding the cheapest price for top hotels in Suva, Fiji is easy with Agoda.com. Choose from our selection of over 71 hotels. We offer lots of promotions such as early bird offers and last minute deals. Suva City Center, Suva and all other popular areas have a vast choice of hotels to offer. The city is served by 1 airports which means it is accessible from almost every major city in the world. There are so many things to do, you may want to stay an extra week or so to experience them all. Save time and money with our customer-friendly booking engine that guarantees you the lowest price on hotels.