Fast facts about Tangalle, Sri Lanka
| | |
| --- | --- |
| Accommodations | 463 properties |
| Popular hotel | Ceylon Sea Hotel |
| Popular area | Tangalla Beach Front |
| Nightly rates from | A$8 |
4-star hotels in Tangalle
---
The hotel is beautifully decorated, with spacious bed rooms. The convenient location overlooking the ocean was just was fantastic. The hospitable staff and the fantastic food(the Sri Lankan breakfast was sensational) really elevated the experience. Would definitely come back.
---
Wonderful, private setting down small drive-way. We stayed in the villa with attic (family of 3) which was spacious and very luxurious. Very comfortable bed and crisp, white linen and towels. A very short walk to the beach through the hotel grounds (palm trees, peacocks, squirrels!). The beach was stunning, not long but very clean and big surf. No charge for loungers /...
---
This place is great. Lovely beach. Nice quiet location with just a handful of tasteful rooms. Stayed in both a beach and jungle facing room, both fab. If partying is your thing, don't come here. If getting away from it in idyllic location is, then would highly recommend. We hired scooters and a tuk-tuk nearby to explore into Tangalle. The food at the restaurant is exce...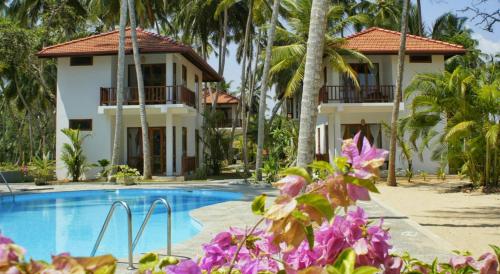 ---
I write very few reviews of hotels and almost do not participate in discussions in online forums, Facebook, etc. So this time, after four weeks of travel in Sri Lanka and visited 9 hotels I had no desire something particularly admire or resent. But not about this wonderful hotel! When you arrive at the "Good Karma" - you'll be screaming "wow"! I guarantee it :) The hot...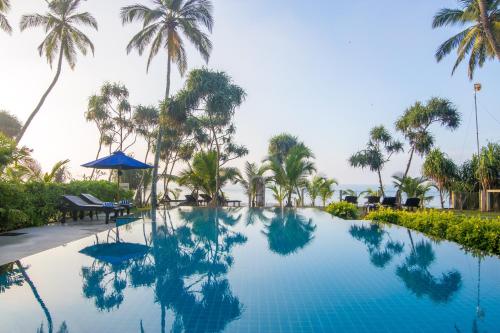 ---
My wife and I stayed at Lanka Beach Bungalows for three nights on our honeymoon to Sri Lanka in August 2017. With it's comfortable bungalows, laid-back atmosphere, and gorgeous views by the beach, this was our favorite place that we stayed on our whole trip. Hans and Barbara welcomed us at the front gate and the staff was kind and great the entire time. Our bungalow w...
---
The team at Asha was wonderful. We felt very cared for during our entire stay, and really enjoyed our room and the hotel location. Breakfast was great, too, with a mix of western and Sri Lankan dishes to try. The free, daily 30-min spa service was also an added bonus and we would have loved dry towels during our treatments (as the ones used were a bit damp). Would reco...
---
Good location for lagoon and nature. Pleasant built in options for dinner, massage, kayack (with or without "driver"), medical treatment (natural), food cooking.
---
We were lucky enough to be the first and only guests at the Mandala Villas. The place is amazing if you're looking for the perfect gate away from the busy city of Tangalle. Big pool with view on the ocean. The houses are well equiped with exquisite decoration. The owners are very friendly and helpful. Kitchen tastes amazing.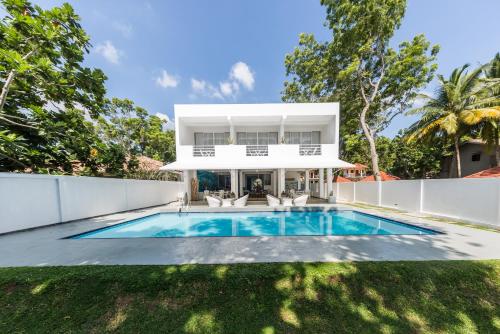 ---
I almost didn't submit a review as I didn't want the Tangalle Social becoming too popular - however felt that the hotel & especially the staff definitely deserved a shout out. Absolutely in love with this hotel - spacious + well planned rooms with a lovely ocean view, friendly & accommodating staff, free tea & cake @ 5 pm, a stunning & remote beach, extra pillows & th...
---
Tangalle's best hotels with breakfast
---
Explore more travel holiday rentals
Other popular destinations in Sri Lanka
---
More about Tangalle
Located in Sri Lanka's Southern Province, the city of Tangalle is perhaps best known for its beautiful sandy beaches and rock formations that surround the coastline, providing stunning views and picture-perfect vacations.
As it's only 195 kilometers south of Colombo, Tangalle is relatively easy to access from there using either a private car or public transportation.
Once in the city, most people ignore the city center and head straight to the coast to take in the breathtaking views and enjoy the beaches. There are several hotels and accommodations scattered around the city, and the hotels near the
Tangalle Beachfront
offer choices ranging from luxury beachfront resorts to modest guest houses.
Just 10 kilometers outside of Tangalle is the popular
Rekawa Turtle Conservation Project
, which is home to several varieties of marine turtles living in a protected sanctuary. There are several hotels scattered around Rekawa so finding the right accommodation should be a breeze. The beautiful coastline of this city is definitely the star attraction, and several of the hotels offering great views of the beaches and rock formations that give the city its charm.
Find out where all the remaining hotels, attractions, and must-see destinations of Tangalle are located by exploring the interactive map on this page.